Do I even need to introduce Nintendo here? The definitive brand name in video games, those guys have been responsible for creating, defining, redefining, revolutionizing, copyrighting, reimagining, overhauling and experimenting with video games and their various genres and mechanics since the early 1970s. (And before that they even had a few love hotels, the more you know!)

This is the third and final entry in the esteemed (and honestly, self-indulgent) Rundown Trilogy of Marsipan Games, detailing the three console makers and the games that are being developed under their banners. For the PlayStation Studios rundown, check here. For the Xbox Game Studios rundown, check there. And for the Nintendo rundown, stay here. Please.

Ever since the launch of the Switch in early 2017, Nintendo has been on fire reclaiming their place in the industry after the less-than-stellar Wii U period. The Switch took Nintendo's biggest franchises and brought them a level of success rarely seen before among many of them. Meanwhile smaller franchises saw significantly higher rates of success previous installments struggled to even reach a third of.

As with the previous two rundowns, this article attempts to present you all a coherent, comprehensive rundown regarding Nintendo's current and upcoming projects slated for 2022 and beyond, including announced titles, confirmed but still-under-wraps projects and unannounced games, remasters or collections that have been either hinted by (mostly) reliable sources or rumored for a substantial amount of time.

One thing to note before you continue.

As opposed to previous rundowns which were almost completely devoid of personal assumptions made by your friendly neighborhood madman, this one leans a little more on…. trivially speculative sentences. This has been kept to the bare minimum to avoid spreading false information and the text relies on release schedules and franchise associations to fill in some gaps in the information that has been gathered.

With that out of the way, let's dive in.
Nintendo EPD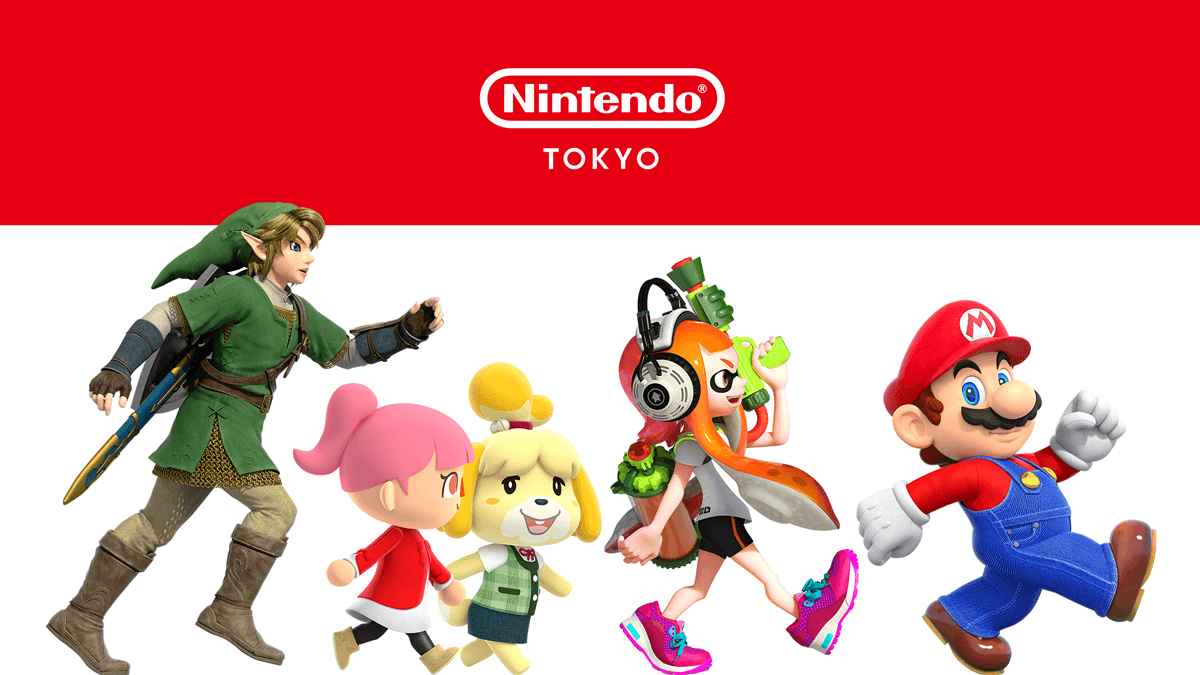 The latest incarnation of Nintendo's primary game development network, Nintendo Entertainment Planning & Development is quite possibly the most recognizable developer in the world, responsible for so, so many innovations and reinventions for decades. Nintendo EPD as it is known today was established in 2015 through a merger between Nintendo EAD and Nintendo SPD, as part of a larger restructure happening within Nintendo following the untimely passing of legendary Nintendo executive Satoru Iwata.

Nintendo EPD is, obviously, best known for developing the premier installments within the Super Mario and The Legend of Zelda franchises. Other franchises of importance include karting spin-off Mario Kart, Animal Crossing, Splatoon, Pikmin, F-Zero and Star Fox, as well as creating the likes of Metroid, Luigi's Mansion, Donkey Kong and Yoshi before those went to other developers.
Currents Projects:
Splatoon 3 (2022; Nintendo Switch):
As post-release support for 2017's Splatoon 2 slowed down by 2019, speculation grew regarding the inevitable sequel, which was finally announced at Nintendo's first Direct for 2021.

Headed by producer Hisashi Nogami, Splatoon 3 is set to retain much of its predecessors' elements, including the Turf War mode. It also introduces new features to shake up the combat and player expression, including new customization options and movement abilities, redesigns for returning weapons, and a new bow weapon.

Nintendo also provided some information to the game's plot and setting, which will one more center around a new Agent 3. Splatoon 3 will move away from Inkopolis to a region called the Splatlands, which houses the "City of Chaos" – Splatsville. According to Nintendo, Splatsville developed rapidly following the Final Splatfest of Splatoon 2.

Splatoon 3 is set to be released sometime in 2022 for the Nintendo Switch.
The Legend of Zelda: Breath of the Wild Sequel (2022; Nintendo Switch):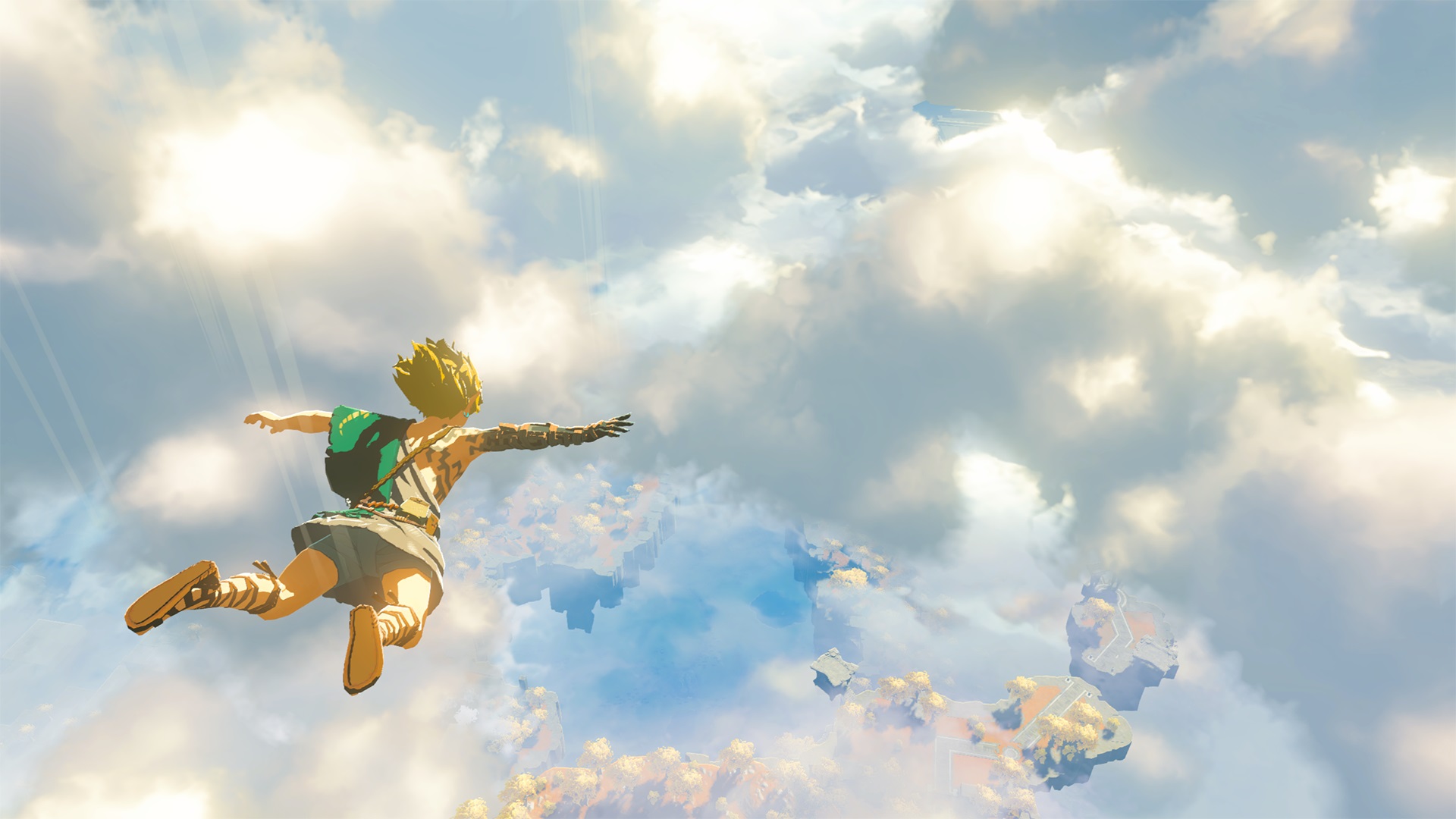 Ah yes, the first installment in the "Can't Believe This is Releasing Someday" trilogy.

Easily the most anticipated game out of Nintendo's upcoming slate of new titles, the currently untitled sequel of 2017's revered The Legend of Zelda: Breath of the Wild (and the seventh 3D Zelda game) was officially announced in June 2019 at E3.

According to series producer Eiji Aonuma, the upcoming sequel takes some inspiration from Rockstar Games' Red Dead Redemption 2 (released about a year and a half after BotW), citing the experience and time the team's younger staff had with the game. He also compared them with Breath of the Wild director Hidemaro Fujibayashi, who dug into The Elder Scrolls V: Skyrim during the previous game's development.

In an interview with Game Informer, Aonuma mentioned that the sequel's existence is partly due to the producer's desire to revisit Breath of the Wild's version of Hyrule with new gameplay mechanics and ideas. There was also at least one more reason on Aonuma and his team's end, and it's because they had too many ideas for additional DLCs.

After an extended silence about the game outside of brief mentions for other Zelda-related releases, Nintendo finally re-introduced the sequel with a new trailer at E3 2021, showing a much larger scope including exploration of Hyrule's skies, new toys to experiment with, and what appears to be a new design for Link. The official title is still a secret, as Nintendo doesn't want to potentially spoil parts of the game yet.

The next Zelda game aims for a 2022 release, and will be available on the Nintendo Switch.
Other Projects:
Being the massive developer that it is, Nintendo EPD has multiple teams working on a variety of games. Some, like Nintendo EPD 5, not only have Splatoon 3 in works but also recently released the much-desired expansion pack for 2020's Animal Crossing: New Horizons, while others like Nintendo EPD 8 released the remaster Super Mario 3D World + Bowser's Fury.

One known (at least as of 2017) project is Pikmin 4, which was first mentioned all the way back in September 2015, when Shigeru Miyamoto said that the game was then-close to completion. However, aside from a brief mention at E3 2017, little information has been given. In the time since Pikmin 4 was initially confirmed, Nintendo remastered Pikmin 3 for the Nintendo Switch and released a mobile game called Pikmin Bloom.

Another title that is (obviously) all but outright confirmed to be worked on is the next 3D Super Mario, because of course. Perhaps the most we've heard about that future Super Mario game so far comes from a recent financial Q&A by Nintendo, where Miyamoto said that Nintendo wants to "expand further" when developing Super Mario Odyssey's successor following Odyssey's strong commercial success and more accessible nature in comparison to past 3D Super Mario titles.
Internal Teams
Monolith Soft
Monolith Soft has quite the history, founded by former Square employees before working with Namco for the better part of the company's formative years. In 2007, Nintendo bought out the majority of Monolith Soft's shares from the newly-merged Bandai Namco. Monolith Soft has since become a strong asset to the console maker with its expertise in massive open world environments and stunning designs.

Under Nintendo, Monolith Soft is best known for the role-playing epic franchise Xenoblade Chronicles, which currently has three installments as well as an expansion pack for the latest of them. It also dips in supporting some of Nintendo EPD's major titles, most notably assisting in the open world design of the universally-acclaimed The Legend of Zelda: Breath of the Wild.
Current Projects: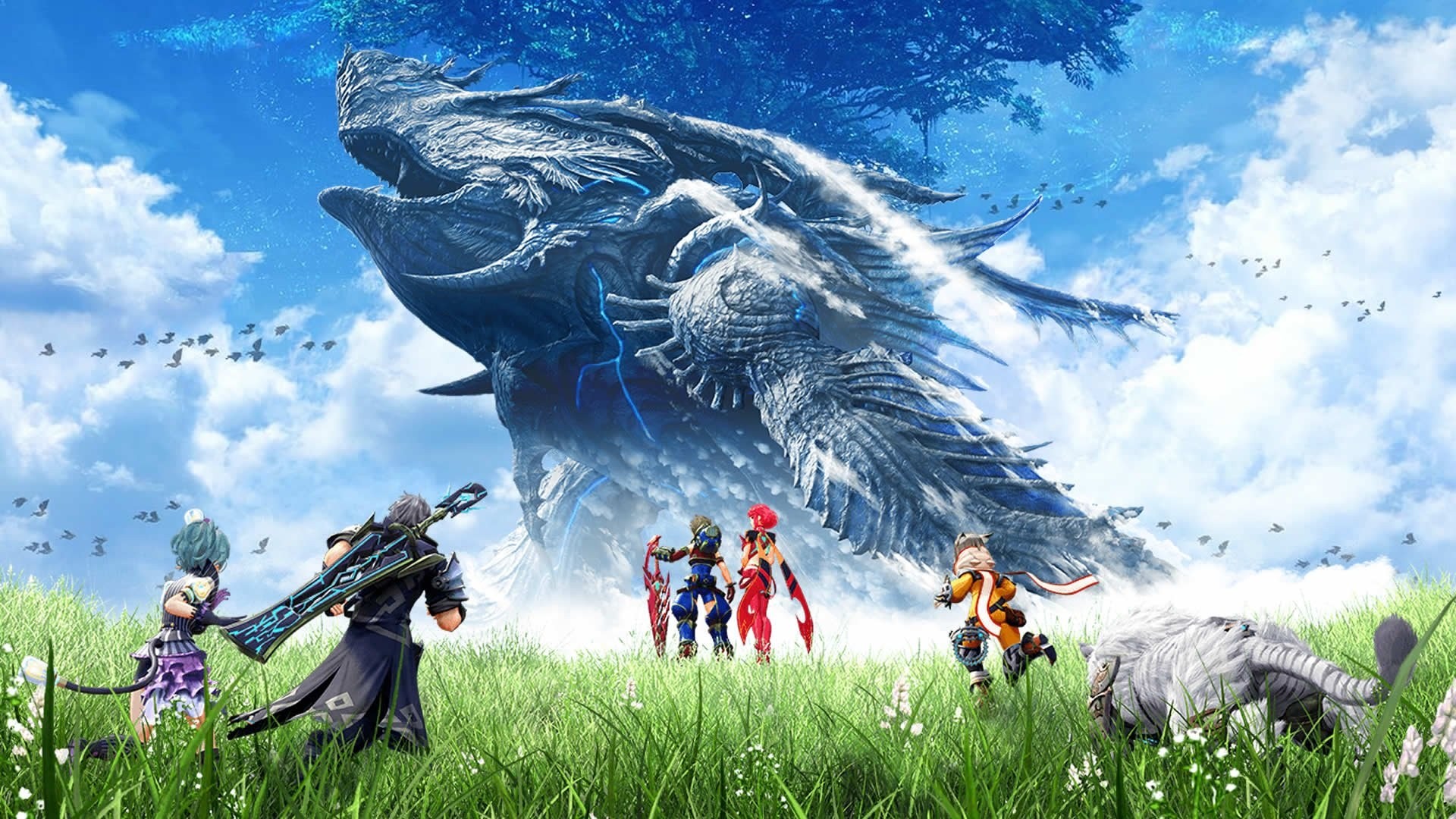 Monolith Soft appears to have several projects down the pipeline, if job lists and rumors are to be believed.

Having helped on 2017's Breath of the Wild, job lists from April 2021 indicate that Monolith Soft supports development for another Zelda title, almost certainly to be Breath of the Wild's ambitious sequel. It should be noted that Monolith Soft regularly supports development for other Nintendo titles, including Splatoon 2 and Animal Crossing: New Horizons.

When it comes to Monolith's in-house projects, it appears that a new Xenoblade Chronicles title is in works. A slip of the tongue by actress Jenna Coleman (who voiced Melia Antiqua in Xenoblade 1) suggested that a new title was in development. This was followed by Fanbyte's Imran Khan whose sources claimed that a new game was nearing final stages of development, and will be the concluding part of the trilogy which began with 2010's Xenoblade and continued with 2017's Xenoblade 2.

Khan continued, saying that the new game was meant to be revealed earlier in 2021, but complications caused by the ongoing COVID pandemic leading to difficulties in optimizing the project for the Nintendo Switch. This also led Xenoblade 3 to be delayed from its Winter 2021 target release.
NDcube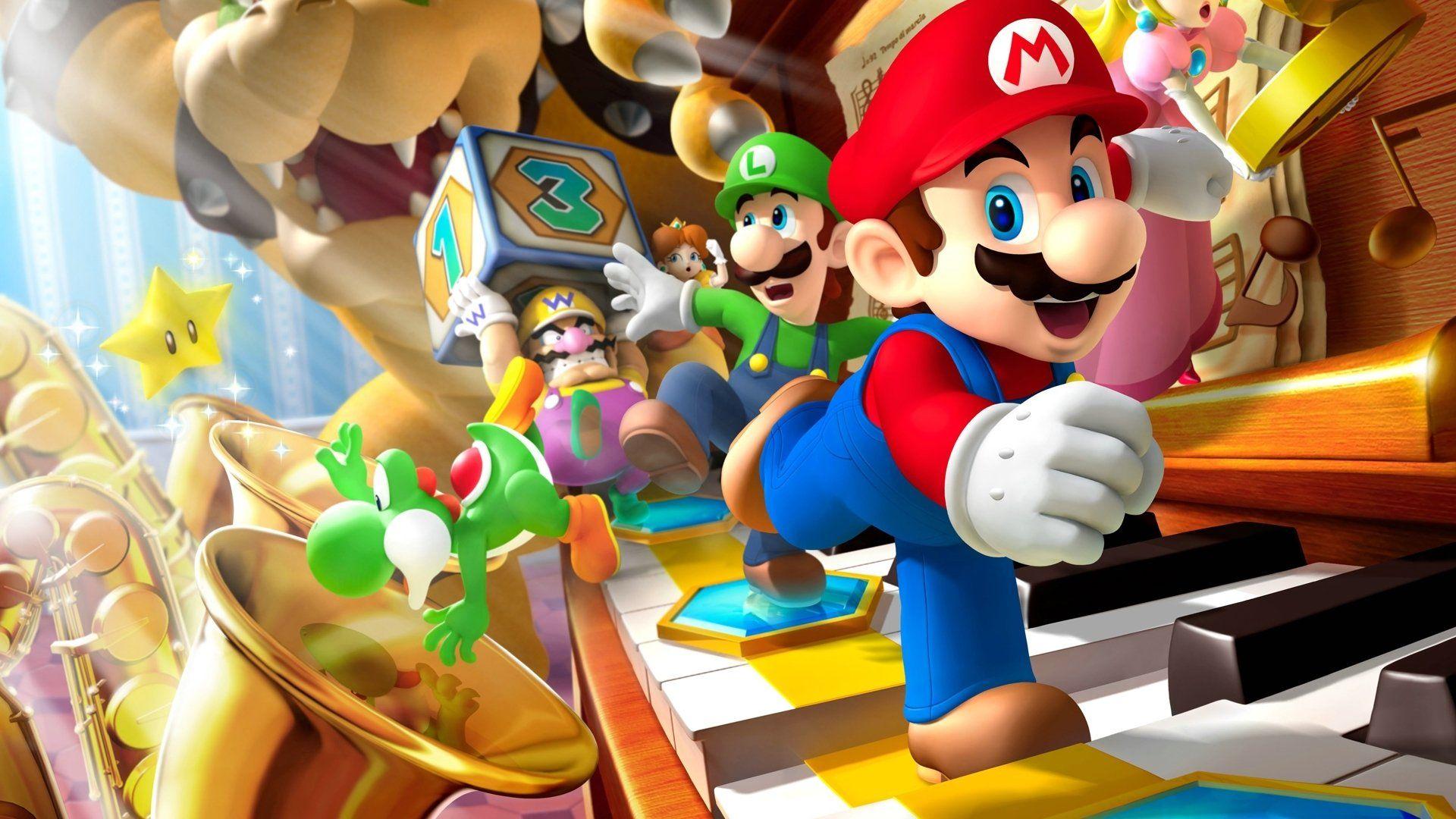 Not the best known Nintendo team around, but NDcube may be familiar to those who enjoy Nintendo's party games. The "ND" in its name stands for Nintendo and another company called Dentsu, the two companies that founded NDcube in 2000. Nintendo acquired the majority of the developer's shares in 2010.

NDcube handles the Mario Party spin-off series, having taken over Hudson Soft's duties when the latter was bought out by, and eventually merged into, Konami. (A fate worse than death.)
Current Projects: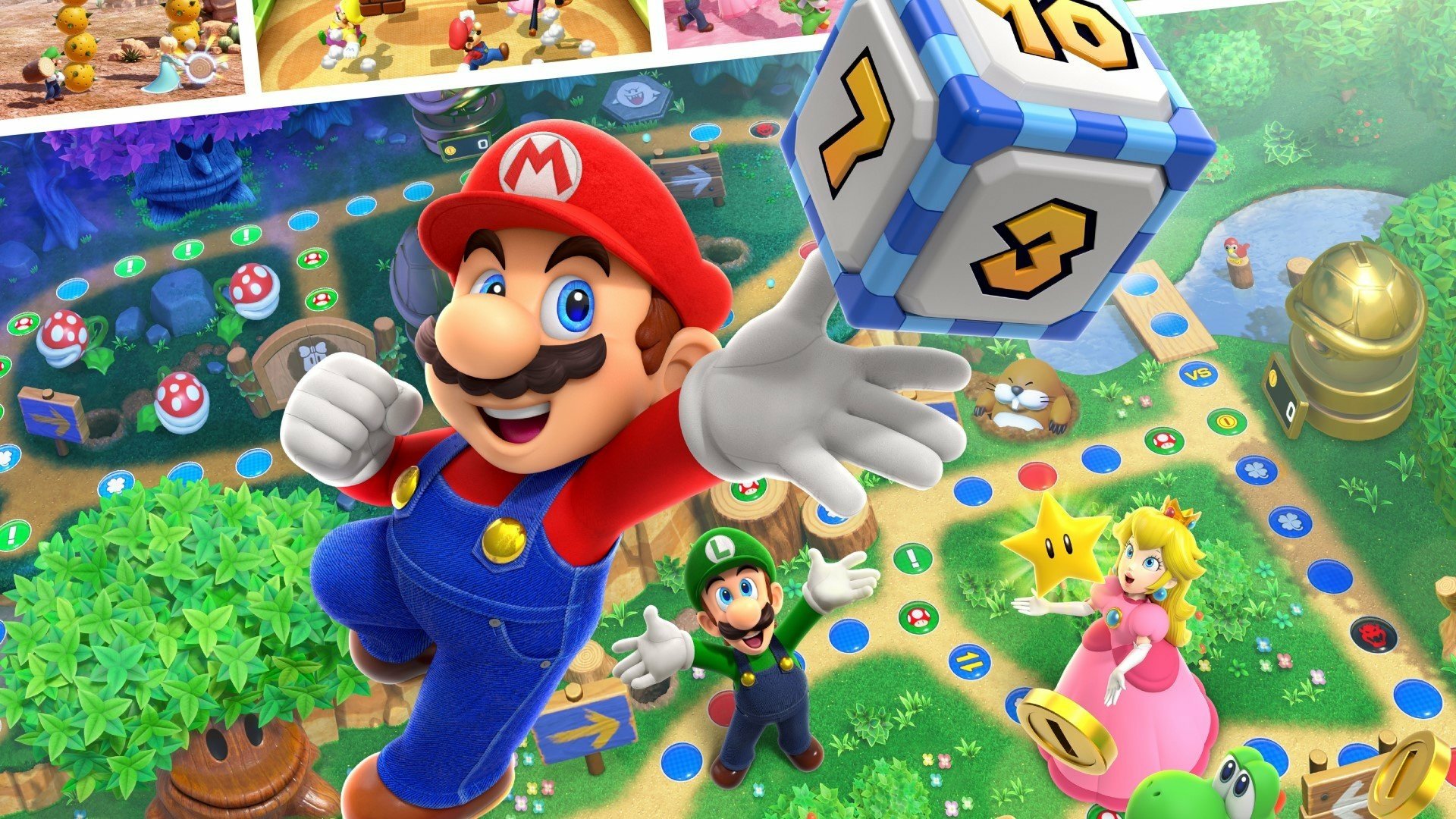 Having only just released Mario Party Superstars, it's perhaps too early to talk about NDcube's next project which is all but guaranteed be the next installment in the Mario Party series, and taking the timeline into account, we are two or three years away from it at the earliest.

For now, it looks like the studio will focus on updating and refining Superstars for the next few months. It should also be noted that NDcube took over the Clubhouse Games IP in 2020, so we might see another installment coming from them in addition to the next Mario Party.
Next Level Games
The latest addition (and first in almost 15 years) to Nintendo is the Canadian studio Next Level Games. A long-time collaborator, Next Level Games began to develop exclusively for Nintendo consoles in the early 2010s, and was eventually acquired in 2021 after exploring several acquisition offerings.

Among Next Level Games' best-known works are the Mario Strikers football games and the 2009 revival of Punch-Out. Nowadays they are best known for maintaining the Luigi's Mansion series, having already developed two sequels to the 2001 classic.
Current Projects: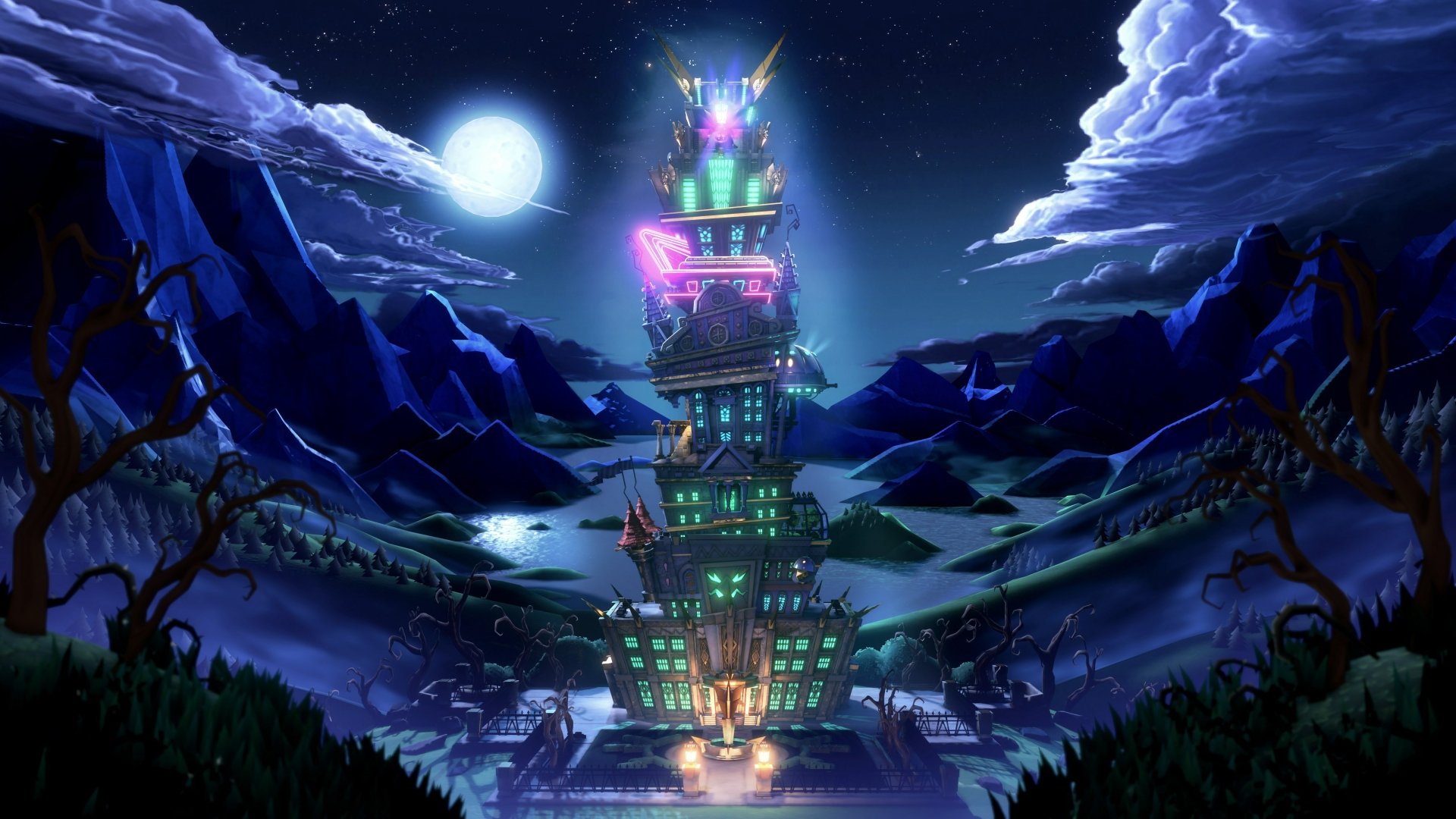 In 2019, Next Level Games released Luigi's Mansion 3 to critical acclaim, followed by their acquisition a year and a half later. Little is known about Next Level Games' next title, but even before Nintendo's acquisition, Next Level Games was already hiring for AAA projects exclusive to the Big N's platforms. There is no further information regarding NLG's upcoming projects, but considering L'sM3's massive success, a forth installment is a safe bet among other things.
Retro Studios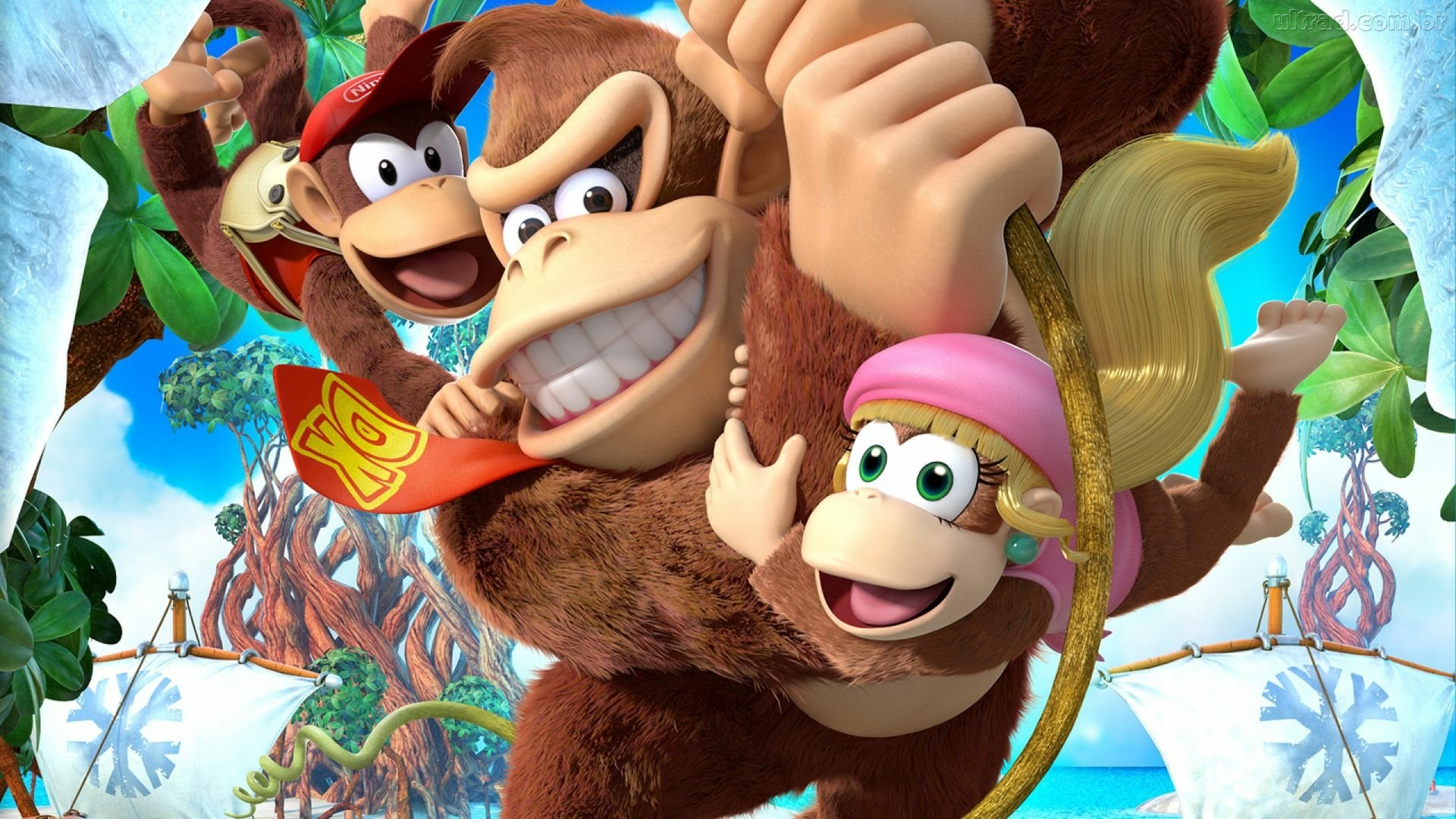 After Nintendo itself, Retro Studios is probably the best-known entity within the company. The studio was originally a joint venture between Nintendo and infamous industry veteran Jeff Spangenberg, but Nintendo acquired the company in 2002 through buying Spangenberg's shares after granting Retro the Metroid license. Retro was Nintendo's only major non-Japanese developer until 2021.

Retro Studios is known for the highly acclaimed Metroid Prime trilogy, a sub-series of the larger Metroid franchise; and a revival of Donkey Kong Country which is currently at two entries. Retro also co-developed 2011's Mario Kart 7.
Current Projects:
Metroid Prime 4 (TBA; Nintendo Switch):
The second member of the "Can't Believe This is Releasing Someday" trilogy.

Despite being the developer of the original Metroid Prime trilogy, Retro wasn't originally meant to spearhead a forth game. Metroid Prime 4 was unexpectedly announced at E3 2017, yet Retro wasn't attached to the project; instead, the new game was being developed by a Singaporean studio of Bandai Namco, in collaboration with both Nintendo and the Japanese branch of Bandai Namco. The intention was to gradually move development to Bandai Namco Japan as Bandai Namco Singapore was beginning work on another Switch title.

However, despite claims made by Nintendo that development was going well, the initial progress of the game failed to meet the publisher's standards. In January 2019, Nintendo announced that development on Metroid Prime 4 restarted with Retro Studios as the primary developer.

Since then, very little information has been shared regarding Prime 4. In October 2020, VGC reported that Retro was remodeling its HQ so that the development team of Metroid Prime 4 can grow, an investment worth $530,000. June 2021 marked the first official acknowledgment by Nintendo since Retro took over the project, with Shinya Takahashi assuring audiences that was "working hard" on Prime 4.
Major Affiliates
Camelot Software Planning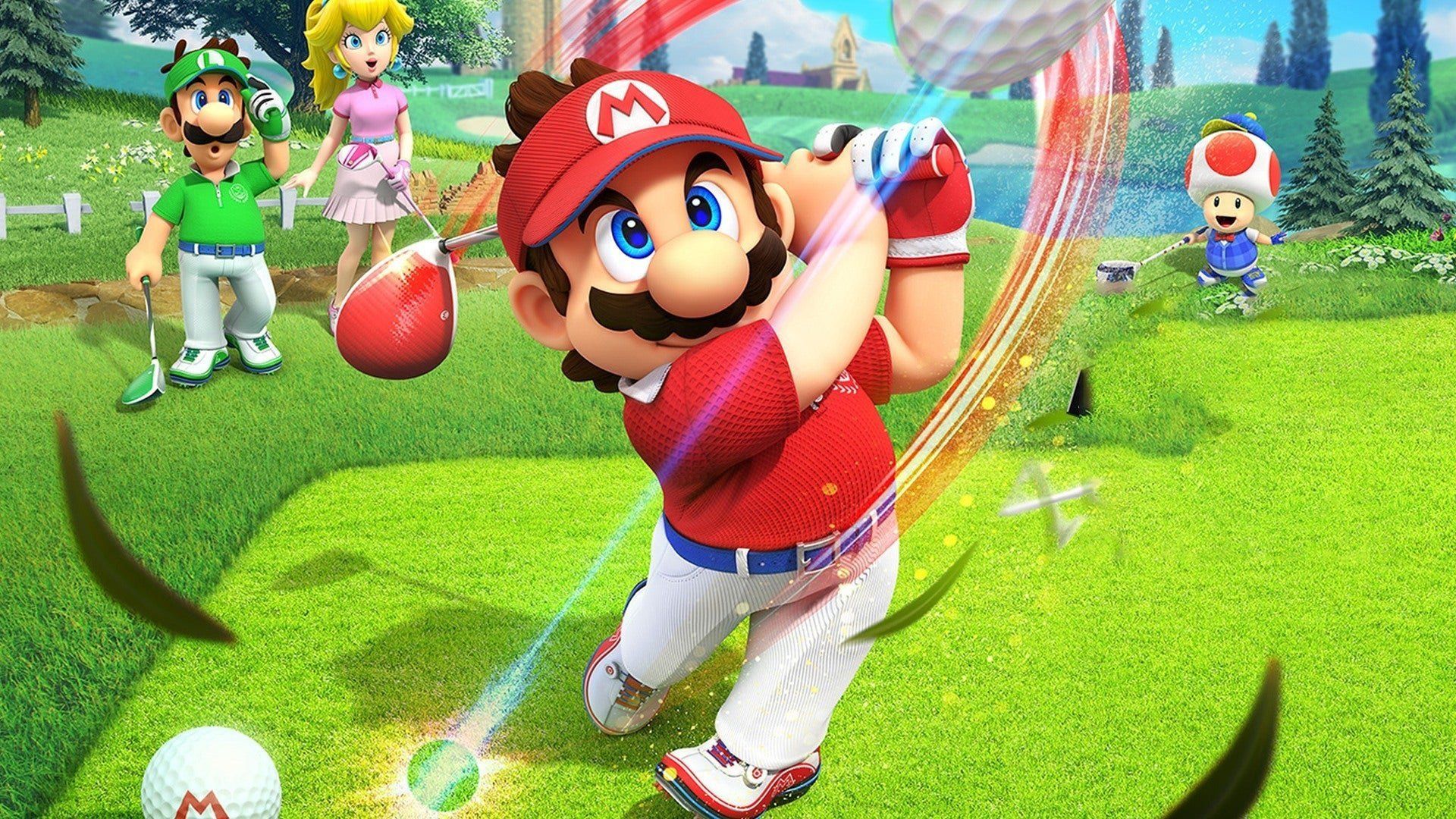 By the turn of the millennium, Camelot Software Planning became a close associate to Nintendo, a brief collaboration with Capcom aside. Originating as a Sega division, Camelot broke away from its parent company in 1995. The studio is also credited as the creators of fabled Mario character, Waluigi.

Camelot primarily works on two Mario sports spin-offs, Mario Golf and Mario Tennis. Between 2001 and 2010, they also worked on the now-dormant Golden Sun games.
Current Projects: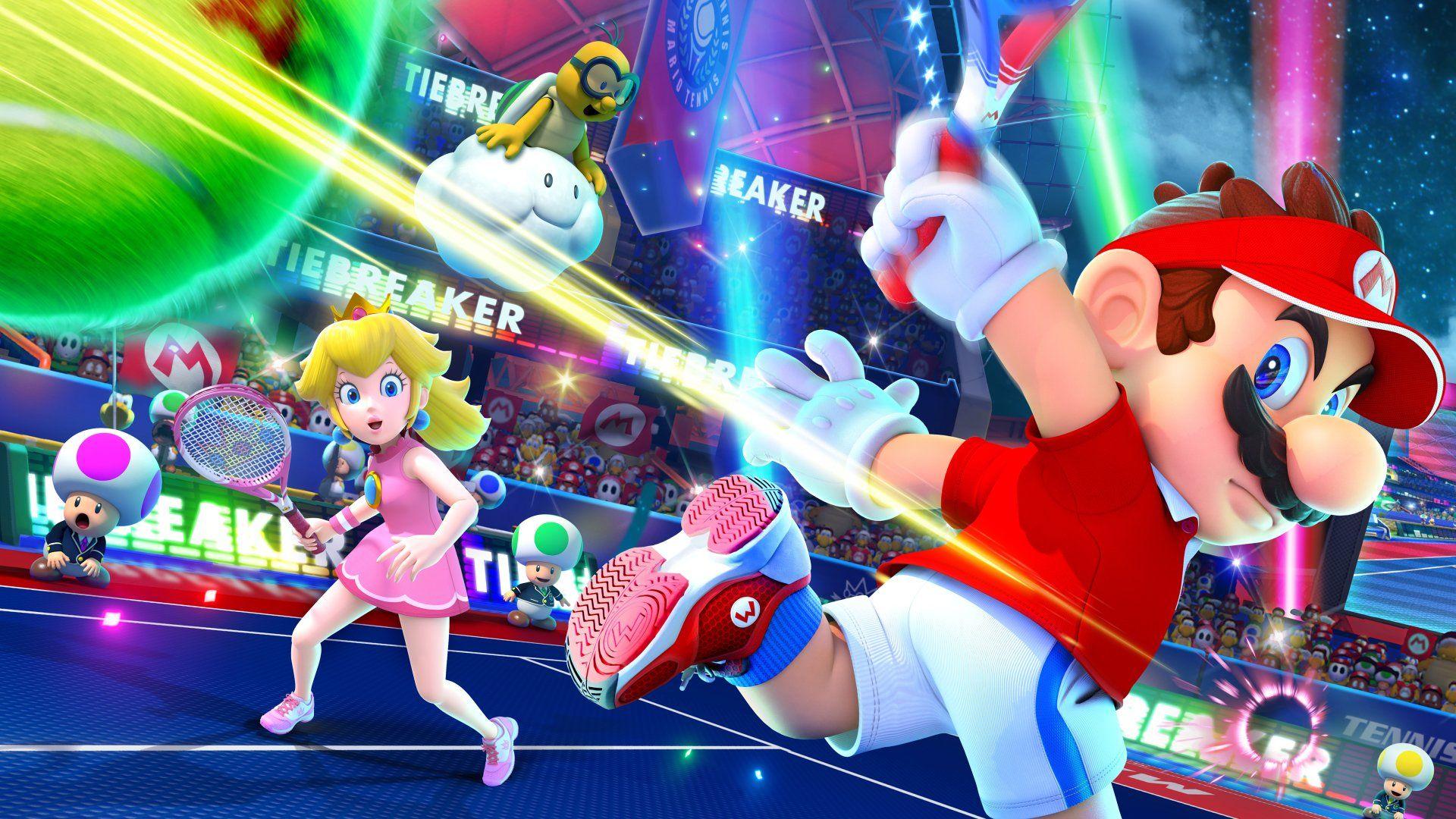 Camelot's latest project was 2021's Mario Golf: Sugar Rush, the first Mario Golf game in seven years following 2014's Mario Golf: World Tour, and as such it is probably way too soon to talk about the studio's next project. Given Camelot's current structure of releases altering between Mario's golf and tennis sports spin-offs, it's possible that the studio is early into development of a new Mario Tennis, whose latest release was 2018's Mario Tennis Aces.

Alternatively, the studio may be working on another sports-minigame compilation title such as 2017's Mario Sports Superstar, which replaced what would have been the next Mario Golf title in-between Mario Tennis entries.
Creatures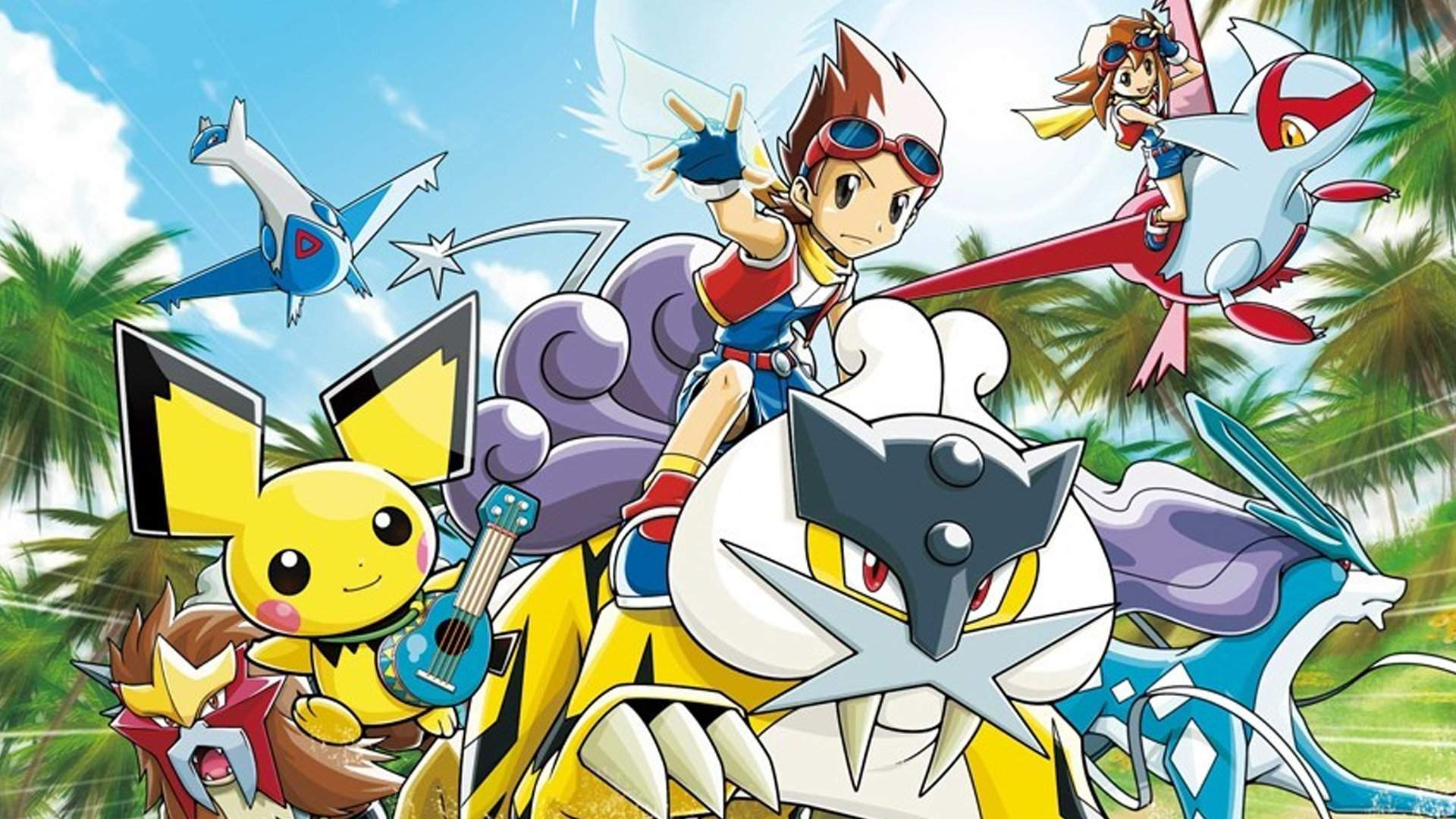 While Creatures was officially founded in 1995, its history dates back to 1989 when the company was known by the name Ape. Though nowadays it is not as prominent as it used to be, Creatures is still known as a valuable contributor to the Pokemon franchise and one of the owners of The Pokemon Company.

Creatures primarily involves itself in the technical side of Pokemon games, though it has also spearheaded its own projects, such as Detective Pikachu and games within the Pokemon Ranger sub-franchise. They also developed and collaborated on the Mother/Earthbound trilogy.
Current Projects:
Untitled Detective Pikachu sequel (TBA; Nintendo Switch):
A couple weeks after the premiere of 2019's Detective Pikachu big-budget live-action adaptation, it was announced during that year's Pokémon Press Conference that a sequel is being planned for the original 2016 game that was released for the Nintendo 3DS. The Pokemon Company's CEO Tsunekazu Ishihara added that the sequel will feature a different ending from the one depicted in the movie.

That was in May 2019, and no information has been given since then. Except that apparently a sequel to the movie itself won't happen…

But then, in December 2021, a ResetEra user called CyberWolfJV posted his findings about one "Untitled Detective Pikachu sequel" located in the custom database of Monster Rancher 1 & 2 DX, which allows players to browse for multiple games including the entire Switch library, likely linked to the console's eShop. And yes, this apparently includes upcoming titles as well. Among them are titles such as Metroid Prime 4 and Breath of the Wild's untitled sequel, who like Detective Pikachu 2 don't normally appear on eShop.
Game Freak
Arguably the most famous (or infamous) of Nintendo's various partners, Game Freak started off as a video game magazine in the early 1980s. In 1989, the magazine was reorganized as a video game studio and found itself affiliated with Nintendo and Creatures. As with Creatures, Game Freak is one of the owners of The Pokémon Company.

Best known for creating the Pokémon franchise, Game Freak primarily develops what is known as the "core series" video games, having developed nearly every single entry with the exception of 2021's Pokémon Brilliant Diamond/Shining Pearl. Notably, unlike most other Nintendo associates, Game Freak doesn't necessarily restricts itself to the console maker's platforms.
Current Projects:
Pokémon Legends: Arceus (2022; Nintendo Switch):
Announced alongside the ILCA-developed Pokémon Diamond/Pearl remakes in February 2021, Pokémon Legends: Arceus serves as a remake-prequel hybrid of sorts to the original 2006 games. Unlike previous titles in the core series, Legends: Arceus will be an action role-playing game.

The game will take place in the Hisui region, a 19th-century version of Sinnoh, and part of its narrative will focus on building the region's very first Pokédex. As the subtitle suggests, Pokémon's very own godlike entity Arceus will play a major role.

Gameplay-wise, Legends promises to be a fairly radical shift from its predecessors. Players will be able to catch Pokémon without directly battling them (though traditional Pokémon battling can still occur), and can even be damaged by wild Pokémon as they explore the region. While not exactly an open-world game, Pokemon Legends: Arceus will include a base area, Jubilife Village, from which players can be sent to explore segmented open-ended areas, a la Monster Hunter.

The combat system itself has also been given a facelift, and the player can choose whether to emphasize offense or agility with their partners' moves. Another feature, carried away from the past few games, is the existence of regional variations of older Pokémon and their potential evolutions.

Pokémon Legends: Arceus will release on February 22, 2022, on the Nintendo Switch.
Good-Feel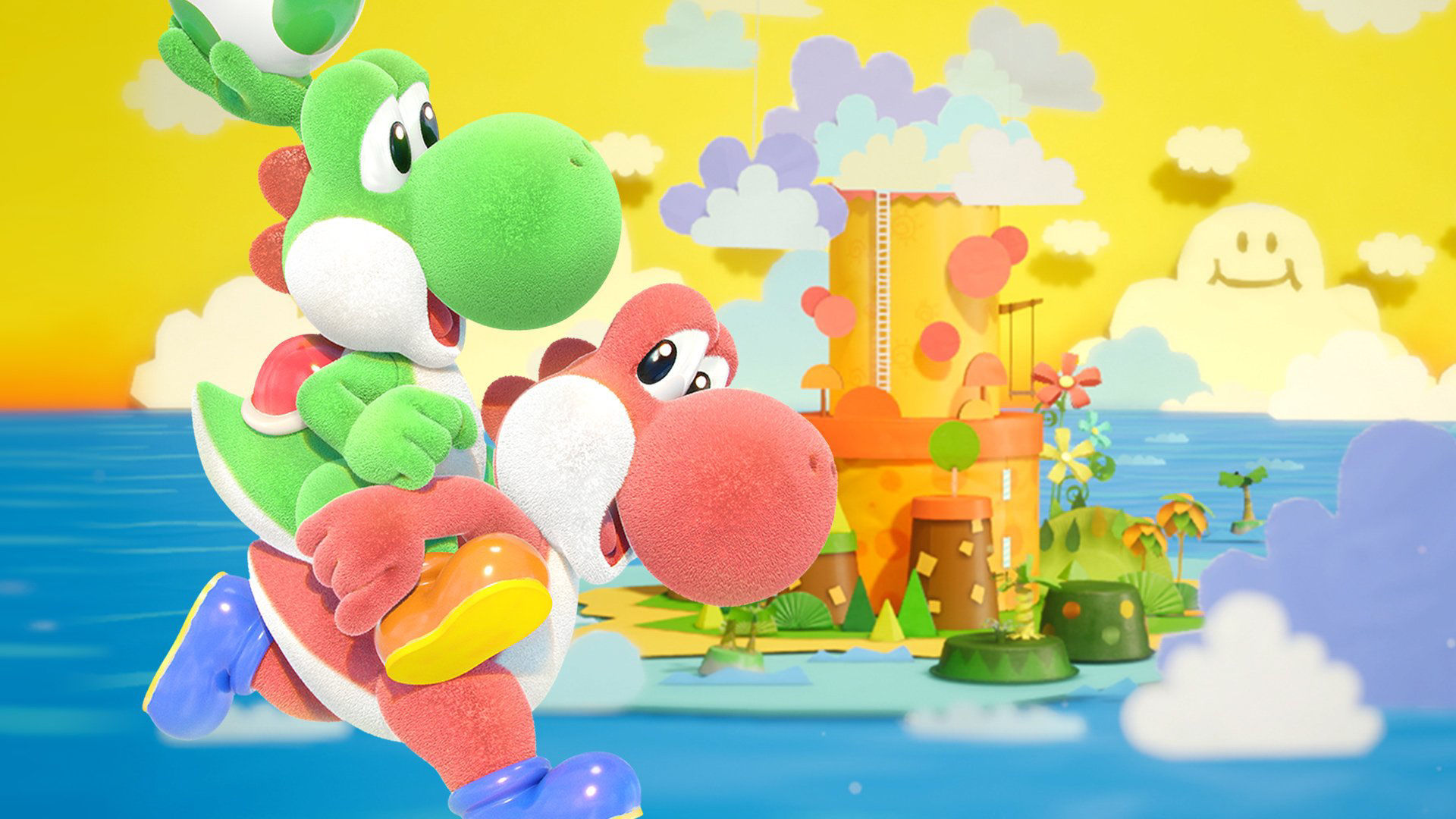 Good-Feel found itself working with Nintendo when long-time programmer Takahiro Harada realized its founder was involved in the development of a Nintendo DS game he enjoyed. While Good-Feel doesn't tie itself to Nintendo like other major collaborators, the majority of the studio's efforts rarely venture outside the console maker's platforms.

Good-Feel is primarily known for their work on the most recent main entries in the Yoshi franchise. They have also developed 2008's Wario Land: Shake It! and co-developed 2010's Kirby's Epic Yarn with HAL Laboratory.
Current Projects:
Good-Feel's latest title published by Nintendo was 2019's Yoshi's Crafted World, which received favorable reviews and solid sales. Since then, Good-Feel also released the self-published Monkey Barrels on Switch and PCs; this is the studio's first title in a decade not to be published by Nintendo.

In an interview with Famitsu in late 2020, company founder Etsunobu Ebisu confirmed that the studio is working on a new game, even showing a storyboards and concept artwork. Ebisu added that he expects the new action title to have international appeal. As of this article's publishing, it is unknown if Nintendo will act as the game's publisher, or if this is another self-published project.
Grezzo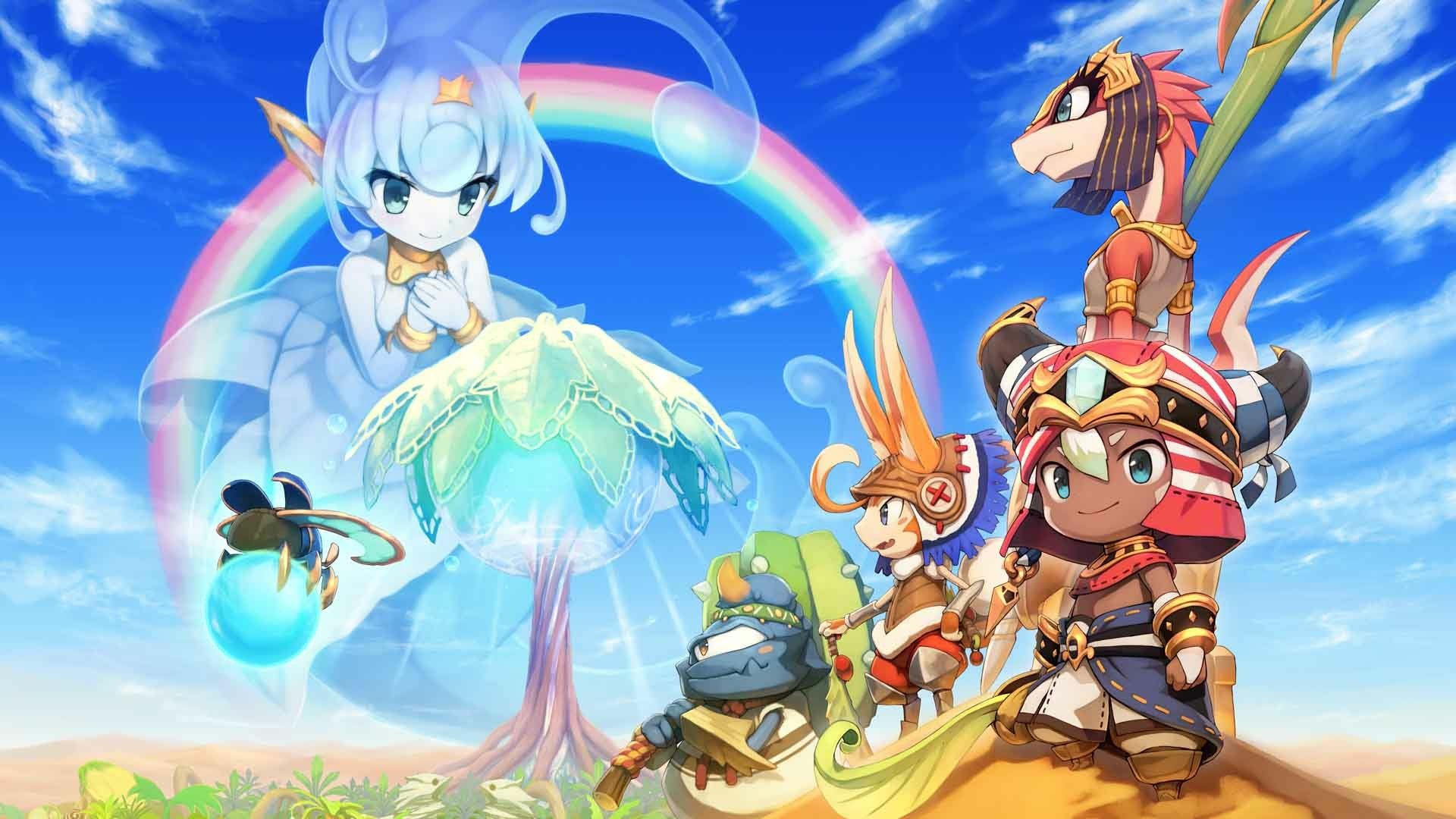 While Grezzo has worked with other companies here and there, the Japanese studio mostly works with Nintendo and every single title by them saw release on a Nintendo platform. The studio primarily specializes in high-quality remasters and remakes.

Grezzo's most significant work revolves The Legend of Zelda series, having exceptionally remade Ocarina of Time, Majora's Mask and most recently Link's Awakening; they also helped co-developing 2015's Tri-Force Heroes. Other titles include a 2018 remake of Luigi's Mansion, a 2021 remaster of Miitopia, and an original title, Ever Oasis.
Current Projects: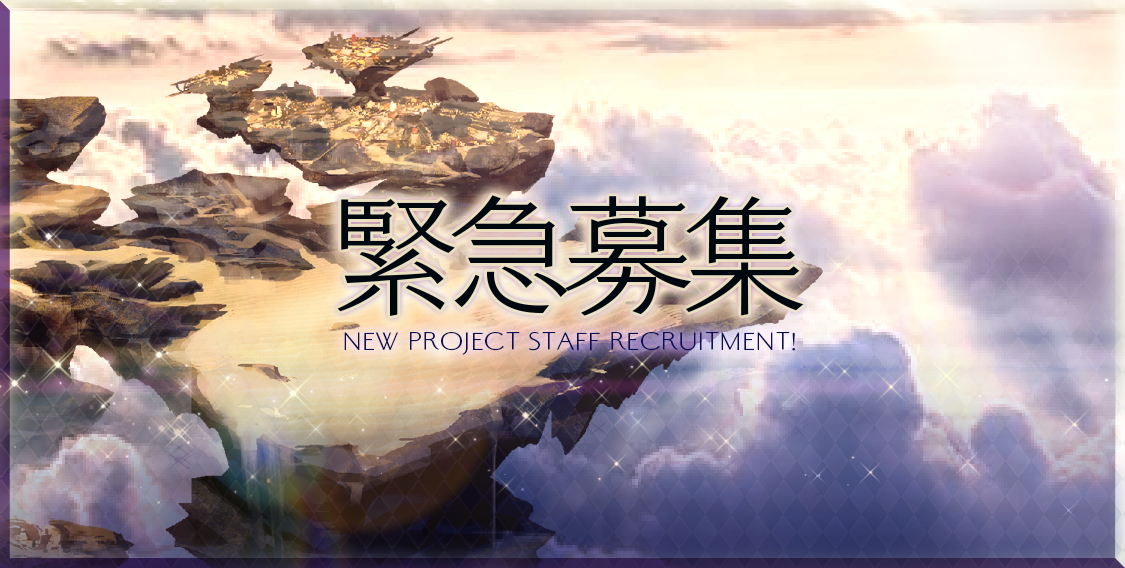 In February 2021 (shortly before the announcement of the Miitopia remaster for Switch), it was spotted by Nintendo Everything that Grezzo has been hiring for programmers and designers for a new project. The job listings described the game as "medieval" and "stylish". Job descriptions apparently also added that the game "won't be photorealistic, but takes elements from reality and puts a design twist on them". Similar to Good-Feel, it's unknown whether Grezzo's fantasy title will be published by Nintendo.
HAL Laboratory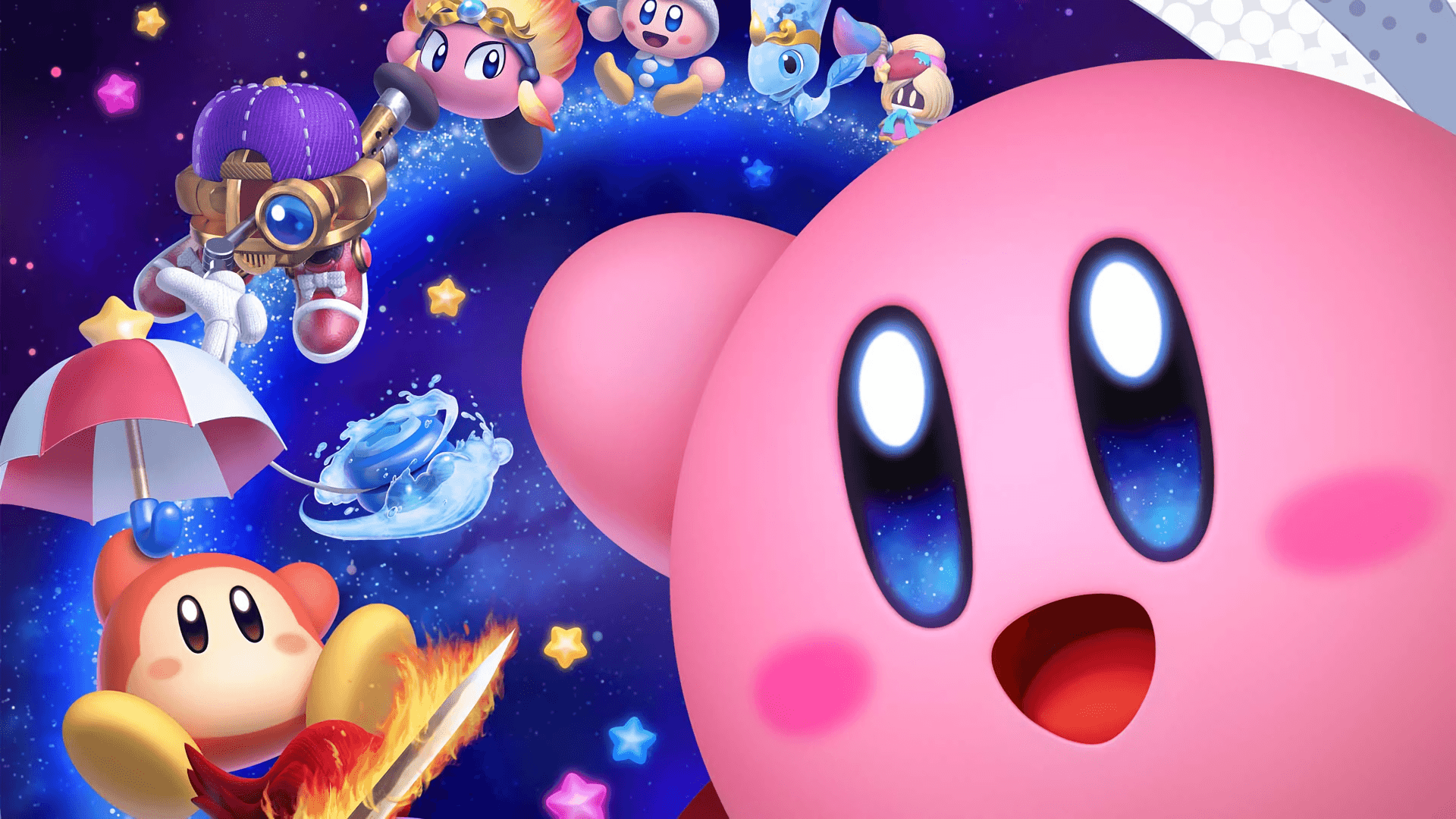 With over four decades under its belt, HAL Laboratory is old. It's one of Nintendo's oldest and most notable partners, having been saved from bankruptcy by the Big N in the 1990s. Among HAL's employees across the years were Super Smash Bros. and Kirby creator Masahiro Sakurai, and late Nintendo president Satoru Iwata.

As implied above, HAL Laboratory is best known for the Kirby series, which they develop frequently to this day. Other titles include the first two installments in the Super Smash Bros. series, the last two installments in Ape/Creatures' Mother trilogy, 1999's Pokémon Snap, 2006's Pokémon Ranger and the Pokémon Stadium games.
Current Projects:
Kirby and the Forgotten Land (2022; Nintendo Switch):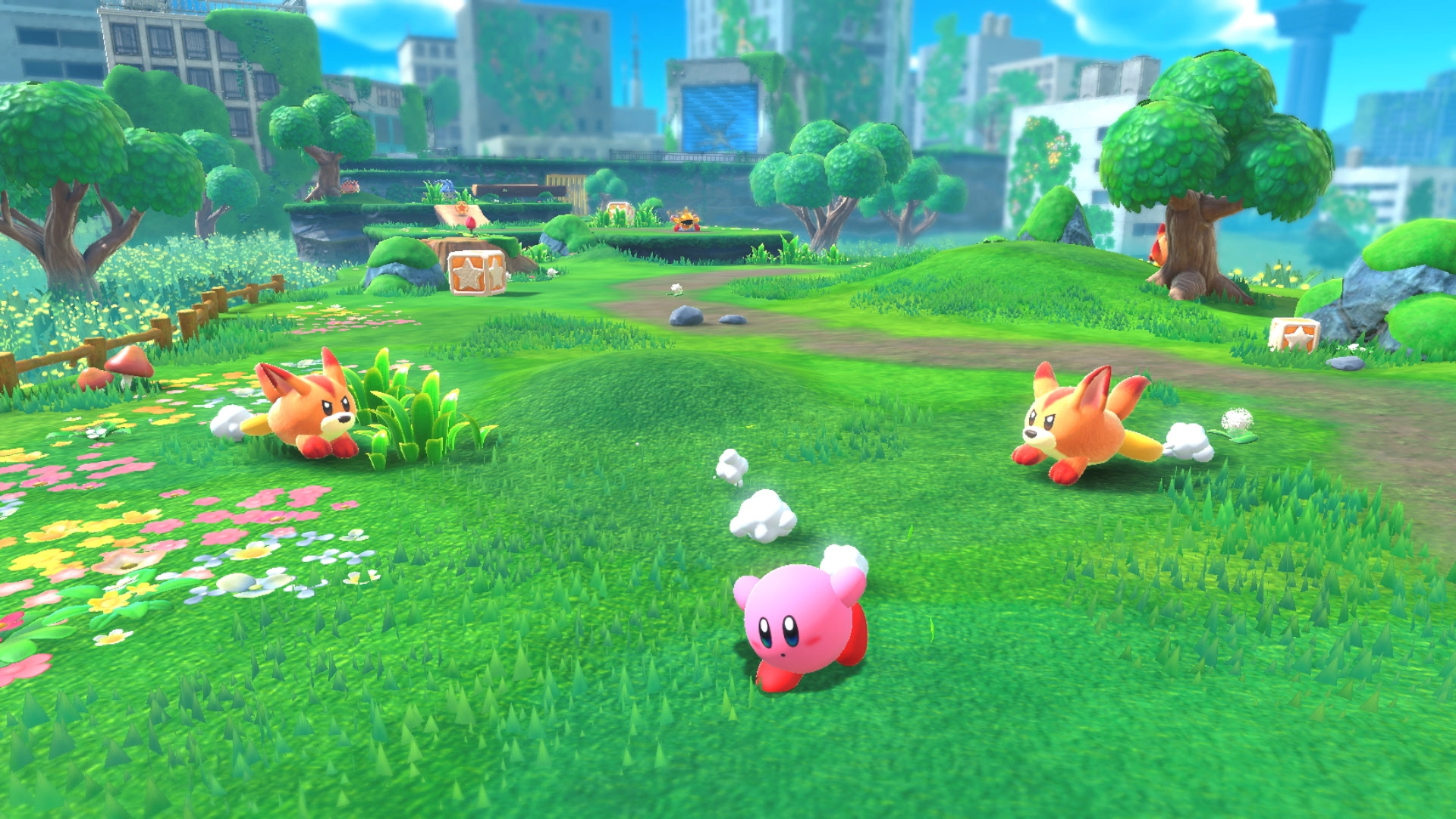 Accidentally leaked on the day of its reveal, Kirby and the Forgotten Land was officially announced by Nintendo in September 2021. A first for the mainline series and its seventeenth entry, this installment will be fully 3D.

While no additional information has been shared since its announcement, an October rating board by the Australian Classification mentioned that the game might have online elements.

Kirby and the Forgotten Land has no set date, but Nintendo expects the game to release in spring 2022. It will launch on the Nintendo Switch.
Intelligent Systems
Another old affiliate originating in the 1980s, Intelligent Systems ("IntSys") has doubled as both a game developer and a hardware developer for Nintendo. Acclaimed for the various franchises they introduced to Nintendo platforms, Intelligent Systems also aided in the production of other teams within Nintendo.

IntSys is best known for the Fire Emblem series, having released over fifteen titles since the series' debut in 1990. Their other known franchises include Nintendo Wars, Paper Mario and WarioWare.
Current Projects: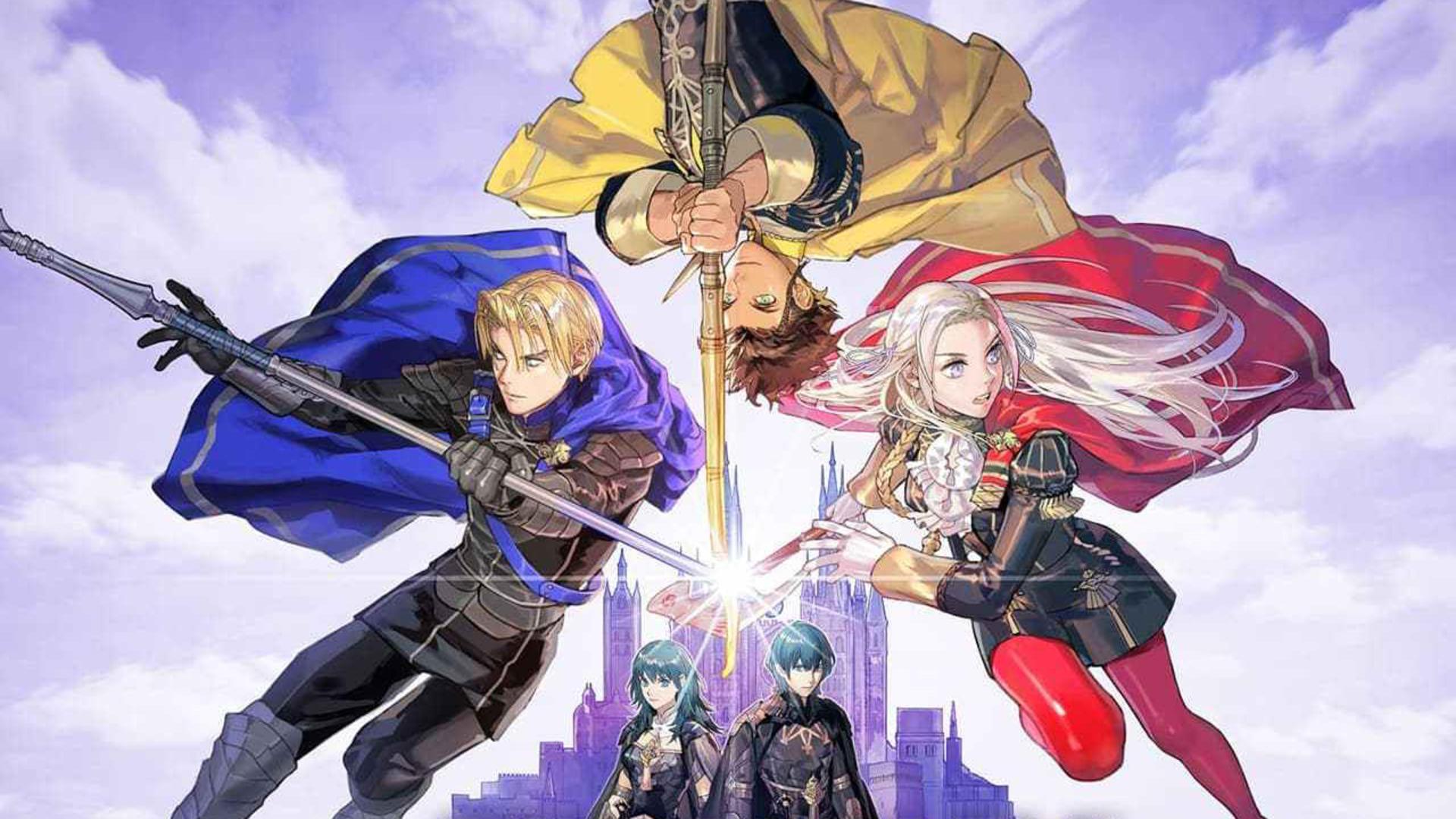 Intelligent Systems' most recent game, WarioWare: Get it Together, was released in September 2021. The company tends to release at least one title per year, so barring scope creep or pandemic-related complications, it's very possible that IntSys might have something for 2022.

Unfortunately there is nothing concrete regarding the studio's next title, though based on the timeline, there is a lot of speculation that this is the next Fire Emblem game. There have also been several rumors regarding the title, said to be a remake of an older game, though their credibility is up in the air.

A fairly recent remark by one Samus Hunter claims that IntSys' title started work on the 3DS but was cancelled in 2018, before getting rebooted as a Switch title. However, things went dark afterwards, leaving the title's fate unknown, though the insider speculates it was delayed due to work on the game engine and voice acting.
Other External Projects
Advance Wars 1+2: Re-Boot Camp – WayForward (2022; Nintendo Switch)
One of the more surprising reveals of Nintendo's E3 presentation of 2021, Advance Wars 1+2: Re-Boot Camp is a remake collection of the beloved 2001 classic Advance Wars and its first sequel Advance Wars 2: Black Hole Rising; both titles were originally developed by Fire Emblem studio Intelligent Systems (seen above), while the remakes are being developed by WayForward, best known for their Shantae games.

The remake duology is said to be "reimagined and rebuilt from the ground-up", complete with updated aesthetics. The package will mark the first major release in the Wars series since 2008's (!) Advance Wars: Days of Ruin.

Originally planned for December 3rd, 2021, Nintendo has delayed the remakes to spring 2022 for further polish. The title will release on the Nintendo Switch.
Bayonetta 3 – PlatinumGames (2022; Switch)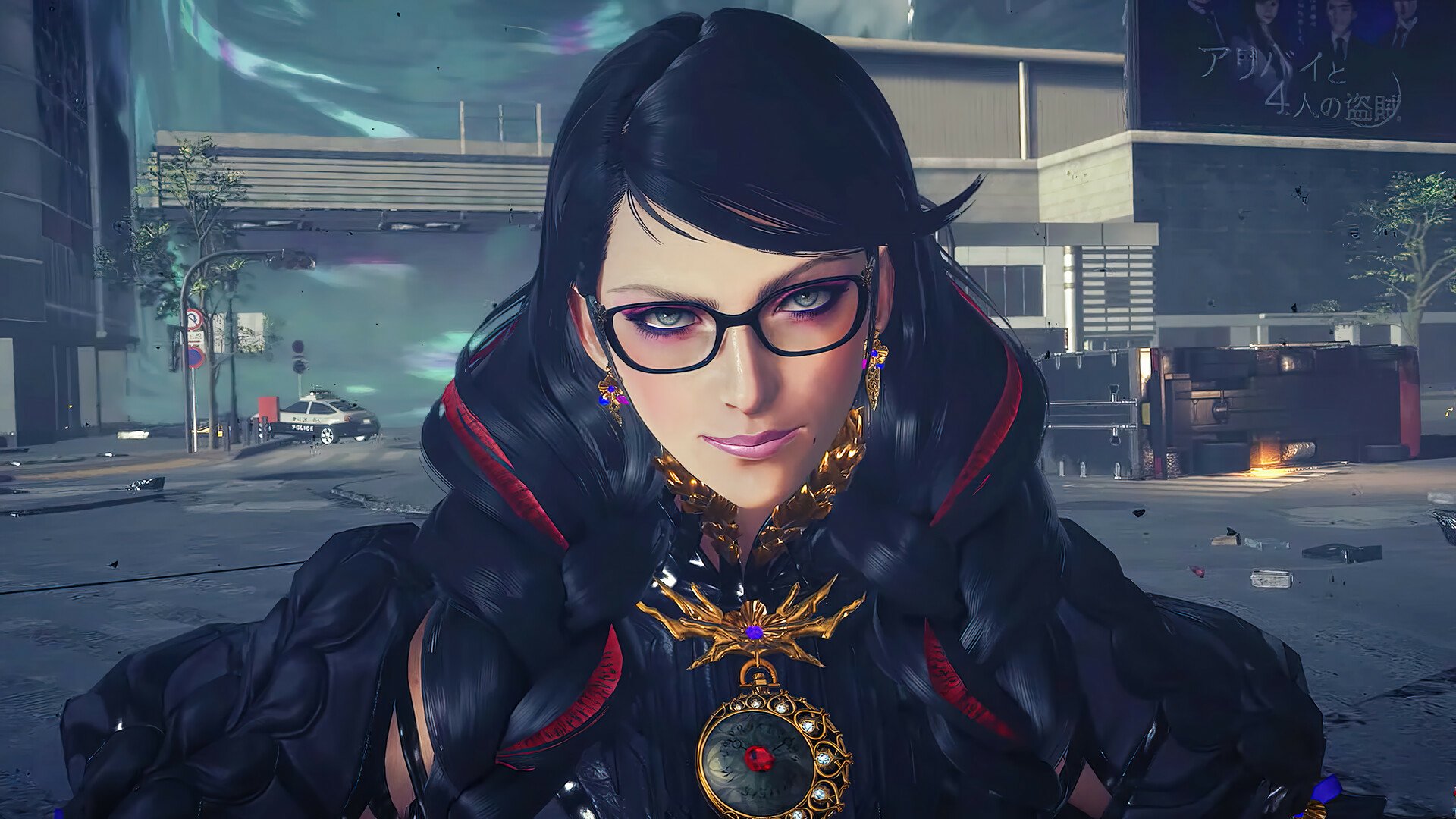 Finally, talking about the last member of the "Can't Believe This is Releasing Someday" trilogy alongside Metriod Prime 4 and Untitled The Legend of Zelda: Breath of the Wild sequel Please Name it Already, Mr. Miyamoto.

Bayonetta 3 was originally announced in December 2017 with a teaser trailer for The Game Awards. And for over three years and nine months, that was pretty much it. A few remarks from PlatinumGames aside, virtually nothing was known about Bayonetta 3 for years.

And then the game was finally re-introduced in September 2021 with a fresh trailer and a new look for the titular protagonist. The game's director is Yusuke Miyata (game designer of The Wonderful 101 and Astral Chain), while series creator Hideki Kamiya will serve as executive director.

Bayonetta 3 will arrive in 2022, releasing for the Nintendo Switch. As with Bayonetta 2, Kamiya was quick to remind people that as the game is funded and published by Nintendo, it will remain exclusive to the company's platform.
Mario + Rabbids: Sparks of Hope – Ubisoft Milan / Ubisoft (2022; Nintendo Switch)
2017's Mario + Rabbids Kingdom Battle was a surprising addition to the then-young Switch catalogue, and the unlikely crossover title with Ubisoft's popular but divisive Raving Rabbids franchise proved to be not only one of the bigger sleeper hits of the Switch, but easily one of the best Mario spin-offs in recent years. Nintendo and Ubisoft took notice of this, it seems, and a sequel was approved.

As with Kirby and the Forgotten Land, Mario + Rabbids: Sparks of Hope was accidentally leaked prior to its official announcement. The sequel was then officially announced by Ubisoft later that during their Ubisoft Forward showcase at E3 2021. According to director Davide Soliani, Sparks of Hope will involve a more open-ended (but not exactly open-world) format than its predecessor's corridor-based levels. Soliani also mentioned the ambitious sequel's development team is triple the size of the first game's.

Mario + Rabbids: Sparks of Hope will release in 2022, exclusively on the Nintendo Switch. It should be noted that as with its predecessor, Sparks of Hope is published worldwide by Ubisoft, while Nintendo will only handle publishing affairs in Japan.
Rumors and Leaks
Okay let's keep this one short because Nintendo leaks and rumors are constantly thrown around yet very rarely hit the mark.

This section in the article contains all mostly-reliable or semi-reliable leaks and rumors related to upcoming Nintendo projects that haven't been officially announced yet.

Our first rumor regards the potential release of The Legend of Zelda: Twilight Princess and Wind Waker HD remasters on the Switch; both titles were originally remastered for the Switch's predecessor the Wii U. According to both VGC and Eurogamer's editors, Nintendo seemingly plans for those two titles to arrive the Nintendo Switch as part of the 35th anniversary of the franchise… at some point. Early wording suggested that the remastered titles would be revealed throughout 2021, but nothing came out of it as we look towards 2022, which VGC's Robinson responded to.

The second rumor is about the potential re-release of the beloved Metroid Prime trilogy, which is set to become a tetralogy with the upcoming Metroid Prime 4. Oh man, where do I even begin…

One of the first, if not the first, mentions of a Metroid Prime trilogy remaster was by Fanbyte's Imran Khan, who back in June 2019 claimed the remasters were "long done" and should have been announced by then, with the assumption being that the reboot of the forth installment's development resulted in postponing the announcement and release of the trilogy.

Two years later and VentureBeats' Grubb echoed Khan's words, claiming that the game is "done and Nintendo is holding it". A few weeks later, Nintendo insider Emily Rogers claimed that there was uncertainty whether Nintendo releases the trilogy as one package or only the first title to celebrate the franchise's anniversary in 2022, which was then backed up by Grubb. Rogers later added that the first game's remaster was "clearly finished".

And that's pretty much it for worthwhile rumors or leaks that are not covered elsewhere on this page. There is also a rumor about a 3D Donkey Kong game that is being made by Nintendo EPD 8 but since the sources on this are spotty at best… Feel free to ignore.
Grand Finale
Wow, I can't believe it's actually over. Hallelujah!

Nintendo has an amazing library of games and development teams. No other publisher reaches the sheer amount of groundbreaking hits and timeless classics that Nintendo releases on a generational basis. Titans such as Super Mario and The Legend of Zelda continue to reign as the pinnacle of 3D game design, while newer blood like Animal Crossing and Splatoon are rapidly evolving into essential picks.

But more than anything, Nintendo these past few years has shown that there is no stopping them. After a disappointing era with the Wii U, the developer-publisher found astronomical success with the Switch. And thanks to this amazing console we've seen some truly exciting titles such as The Legend of Zelda: Breath of the Wild, Super Mario Odyssey, Super Smash Bros. Ultimate, Animal Crossing: New Horizons, Fire Emblem: Three Houses, Mario Maker 2, Metroid: Dread, Astral Chain, TLoZ: Link's Awakeing, Luigi's Mansion 3, Mario + Rabbids Kingdom Battle, Splatoon 2 and Xenoblade Chronicles 2.

Next year and beyond, we have promises of Pokémon Legends: Arceus, Bayonetta 3, Kirby and the Forgotten Land, Splatoon 3 and the long, long-awaited sequel to Breath of the Wild. On top of Metroid Prime 4 and more.

After several months of research and rewrites, this article marks the last part in my Console Rundown series which began in October with PS Studios and continued with Xbox Game Studios. With Nintendo, we have covered about everything that there is to cover between those three, and we hope you've enjoyed the experience.

While Marsipan Games is primarily a PS-centric website, we do not shy from speaking of other platforms and publishers. We love all the teams scattered around the globe and the beautiful projects they constantly work on. Nintendo themselves are such a central part of gaming and its rich history, and once again, we hope you've enjoyed the article.

Also time for confession time: after finishing the rumor section I sort of zoned out and continued to type the above chain of paragraphs so apologies if it may come off as repetitive and bloated.

Okay, now I'm done with this for the time behind. Gonna catch up with Shin Megami Tensei V and Lost Judgment. Laters!
(Editor's Note: And also Metroid Dread)