Okay, here we go. Another prediction list, I usually get these very wrong. But this time I'm (checks calendar) 13 days late to the punch, and therefore I've had some solid time to think.
In all honesty, Sony had a strong start for the PS5, with a strong lineup of games and a stable launch… But aside from that, the pandemic has messed up multiple plans, from certain games being very delayed, fewer consoles being sold than Sony would've wished for, and things happening behind the scenes that we don't necessarily know about.
The pandemic is obviously not over, which gives us a climate which is hard to predict what's going to happen. But let's shoot the shot, and have some fun along the way! Here are some of my predictions for what Sony is going to do in the year 2022.
Note: As usual, I want to remind y'all, this is a personal predictions list, meaning: I'm not saying that these are bound to happen, and I'm also guaranteed to get stuff wrong. Therefore: Predictions. Not: Will happen
Discord my beloved
The time has come! In 2021 there were a lot of rumors that Microsoft was close to acquiring the popular company Discord. While these rumors seemingly were legit, Discord opted to instead go public – but they did so with a bang, by announcing a minority investment by Sony as well as an integration with the PlayStation 5 in early 2022.
Together, our teams are already hard at work connecting Discord with your social and gaming experience on PlayStation Network. Our goal is to bring the Discord and PlayStation experiences closer together on console and mobile starting early next year, allowing friends, groups, and communities to hang out, have fun, and communicate more easily while playing games together.

Jim Ryan, President & CEO of SIE, also my beloved
We haven't gotten anything since then except for a few users on Reddit finding the potential to link your PSN account to Discord.
Now… This frankly isn't much of a prediction, it's more so a fact. So my prediction is this:
The integration will be pretty lackluster at first but will improve heavily in time.
I suspect there will be a pretty soft launch in which you can voice chat, connect to groups, and write messages – however, I think there'll be room for a lot of improvements as well. Maybe as an effect of the pandemic, or maybe because they haven't had *that* much time from signing the deal to effectively launching this integration in 2022.
All-in-all I'm extremely excited for this integration, I can finally talk to my buds over at the All-Star Party server! :KAZZZ: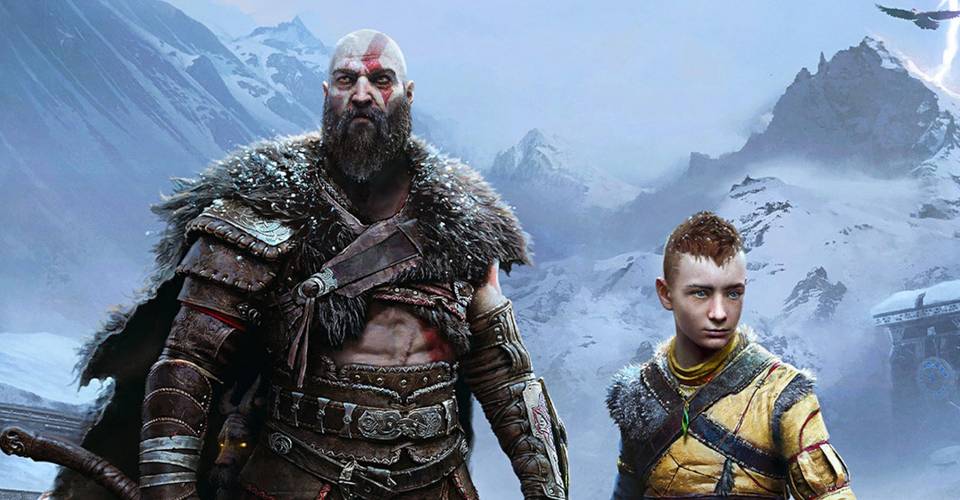 A Banger PS Studios Lineup
In my opinion, Sony is set as the strongest publisher in the entire industry this year. They're simply looking flawless in my humble opinion.
Looking at the lineup of PlayStation titles announced, we're looking at:
January: God of War (PC) & Uncharted Legacy of Thieves (PS5)
February: Horizon Forbidden West (PS4/PS5)
March: Gran Turismo 7 (PS4/PS5)
And that's without mentioning MLB The Show 22 & God of War Ragnarök.
We've also gotten a rumor from "insider" / Freelancer Tom Henderson, famous for his articles on Call of Duty and Battlefield, that The Last of Us Remake, The Last of Us 2 Director's Cut, as well as The Last of Us Factions, are all close to being finished – and therefore close to release (Assumed to coincide with the launch of the HBO Show in Fall 2022)
I'll throw in the quick prediction that all of the games mentioned above release in 2022 – meaning no delays out of the year. I also think we'll see a surprise Director's Cut / Remaster of a game not mentioned on this list. At least I hope so, good hunter!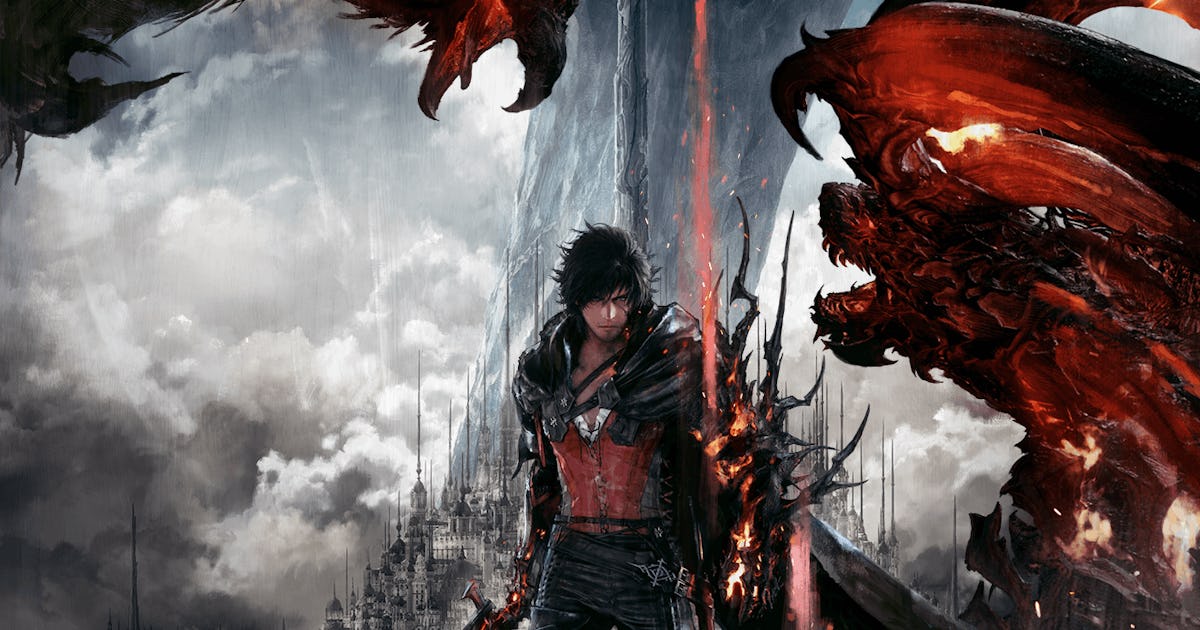 Third Party… Exclusives?!
So far, it shouldn't come as a shock that Jim & the team over at PlayStation loves giving out money for timed exclusivity on a bunch of games.
We've already seen big AAA games like Godfall, Deathloop, Final Fantasy VII Remake Intergrade, and more launch on the PS5. We've also seen the indie games like Kena Bridge of Spirits and Bugsnax have major successes as "smaller" exclusives for the brand.
This doesn't seem to stop this year, as we're already looking at a stellar lineup of exclusives from PlayStation partners. A few examples include:
SIFU – Launching in February
Forspoken – Launching in May
Final Fantasy XVI – Launching in… 2022
Ghostwire Tokyo – Launching in 2022, with a date coming very soon.
KOTOR Remake – No date, but rumored to launch in 2023.
However, I do think there's a bunch more that hasn't gotten announced yet. My prediction is that we see a few of these games revealed, and I'm going to place a few predictions on exactly which games.
Bioshock Revival – There have been conflicting reports on this online, but I do think that there's a good chance that Sony has pushed for some sort of exclusivity clause for the next installment in the Bioshock franchise. While there were rumors of the game targeting a launch in 2022, I don't think there's a single chance that happens. I believe this game will be revealed during the second half of the year with a release during the second half of 2023. This might be backed up by looking at the fact that the Senior Level Designer, as well as 32 (!!!) members, have left the team recently…
Dragon's Dogma 2 – I feel like it's basically an open secret that Capcom is working on DD2 after the Capcom Documents leak. However, we don't know much about the game. I don't think there are any current rumors for the game having any sort of exclusivity clause with Sony, but I do think there'll be one. Sony is currently lacking a lot in the RPG genre, and from Capcom's point of view, Dragon's Dogma isn't the biggest IP. With Sony's aggressiveness toward exclusivity deals, as well as Capcom often being open to things like this, I do think Dragon's Dogma 2 will be revealed early this year with a targeted Holiday 2022 launch (Which it most likely won't hit)
Chrono Cross Radical Dreamers – My next prediction is that a remaster/make of Chrono Cross will be revealed early in the year, and launch sometime this year as well. There have been conflicting reports on the game, and even its exclusivity. Some suggest it'll be exclusive to PC and PlayStation, while others say there's a Nintendo Switch version coming as well. While I have no clue, I'll place my bet on Sony having some form of timed exclusivity based on their current partnership with Square Enix. I also predict that it'll have some "Square Enix Title" like Radical Dreamer Edition based on absolutely nothing at all.
Street Fighter VI – Another Capcom game?! In all honesty, I do think the intention from Capcom was to release SFVI in a multiplatform fashion – but I do think that we're looking at the exact same situation that occurred with its predecessor, Street Fighter V. There was a lot of development trouble for the game, which led to Ono being fired, and director's being changed for the project. Because of this, the game has been heavily delayed, and I suspect that Sony went in and secured this game as well.
Not shown this year, but probably happening at some point: Resident Evil 4 Remake, Dragon Quest XII, & Final Fantasy VII Remake 2 are titles I can think about potentially having some form of exclusivity tied to them. I would say Wumpa League as well, but because of recent drama over at Activision/Blizzard, I have a hard time seeing that Sony would do that.
More showcases
So let's just be honest now… Last year was pretty dry news-wise, we pretty much only got one major showcase, and it mostly had announced games in it with a few big announcements like Spider-Man 2, Wolverine, and KOTOR Remake.
This one is short, but I predict that there'll be two major showcases, one around March, and the second one around September. This is very similar to 2020, in which Sony had a heavy news cycle before the launch of the PS5.
I think this is necessary, in part because of the upcoming PlayStation VR2, but also because of the fact that we don't know much about the exclusive games lineup in upcoming years – something a lot of fans are clamoring for right now.
PlayStation VR2 Launches This Year
Wow, what a banger start to the year by Sony. They came to CES, and they had business to talk about. The official reveals of PSVR2 alongside the Sense Controllers. We also got a quick look at the first VR2 game, in Horizon Call of the Mountain, developed by first-party studios FireSprite Games & Guerrilla Games.
I think the VR2 launches this year but to very limited supply. As its "parent", the PS5, I suspect that it'll be extremely hard to get a hold of a headset for the first ~12 months.
I also think the launch lineup will be mostly carried by third-party games, the biggest one being Half-Life Alyx which probably hits launch. I do think that Horizon Call of the Mountain, as well as something from Team Asobi probably makes launch, however.
Are you getting one? I sure as hell am!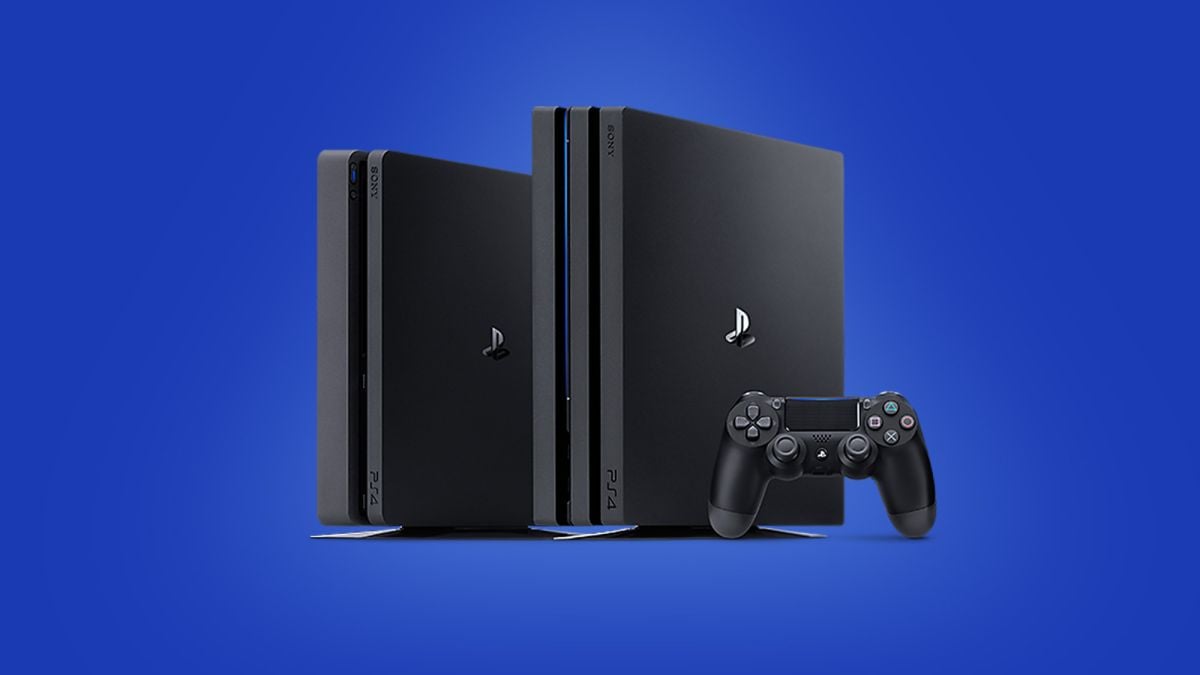 Final year of PlayStation 4
Another short prediction, but I suspect there's a high chance that we're looking at the final year for the PS4.
Sales have already gone down a lot quicker than expected for the hardware, and while Bloomberg reported at the beginning of the week that Sony will produce around 1 million units this year because of the shortages of the PS5 – I do think that by next year the PS4 is done.
This also includes First-Party games. This year's biggest games are getting a PS4 version at launch, but I suspect that starting 2023 we won't see basically any exclusives go to the hardware. We might already see some early proof of that, as Spider-Man 2 as well as Wolverine, won't have PS4 versions even though the former has a 2023 date attached to it. (The former is also one of, if not THE, biggest First Party IP sales-wise currently)
PlayStation Plus Major Revamp
Again… Bad prediction, as it pretty much is a fact after the excellent reporting from Bloomberg's Jason Schreier.
We know that Sony is revamping PS+, by essentially giving it three new tiers. According to Bloomberg, the tiers are looking as follows:
Tier One: Basically current PS+
Tier Two: Basically the Game Pass Tier, you get a library of games to play – this is assumed to be PS Now being rolled into it
Tier Three: Backwards Compatibility to legacy consoles.
This is probably getting revealed before the end of the Fiscal Year, and I'd assume that we'll see it around February. This is further backed up by the fact that Sony has stopped selling gift cards for PlayStation Now this past week.
My prediction for the service are few, but here are a few bullet points.
The tiers will be called PS+, PS++, and PS+++.
Most First Party Games won't launch day one on the service, but I do think there'll be a hint that some might (Assumed to be smaller titles as well as Multiplayer games)
A reveal of a big first party title that is coming to the service, and here's my thing… I think Factions will be revealed as a title that will be on the service when the game launches.
The backwards compatibility tier only launches with PS1, but it's a very big lineup of games included. (IMO, around 100+ games)
PS2 is said to come later in 2022.
No trophy support for legacy titles 🙁
Expansion Efforts Continues
I think the efforts to expand the PlayStation brand by releasing games on PC and Mobile continues to various degrees of success during 2022.
For one, we know that God of War is launching tomorrow on PC (And has gotten rave reviews), as well as Uncharted the Legacy of Thieves Collection coming later in 2022. I think there are going to be more games revealed during the year.
Ratchet & Clank (2016) should probably get its PC version for its anniversary coming up, and I suspect that we might see announcements for Sackboy: A Big Adventure, Dreams+, Ghost of Tsushima, and potentially… Bloodborne. (Let us dream, dammit)
I also think that there's potential that the new PS+ Service will get some form of PC Launch as well, with a promise for a future launch on Mobile as well. (Or at least, an announcement that it's coming even if the launch doesn't hit 2022)
Where I think Sony falls short this year will be in their mobile efforts which I frankly don't have a lot of faith in. I don't think there'll be many games produced for phones, and I more so believe that their initiative will bring something like Cloud Gaming with the PS+ Service to mobile devices.
Sony has appointed former Apple Arcade manager to their Mobile initiative, which is promising for the future of the brand. At the same time, I just have this feeling that this isn't the year we're going to see the fruits of their labor.
The final expansion effort Sony is doing, is PlayStation Productions. Their Movies & TV-Show initiative. I suspect we're getting a few more announcements this year, and I suspect that we'll finally see the re-reveal of a Sly Cooper animation project as well as the announcement for a Horizon Zero Dawn movie.

New Partnerships
In 2021 we save Sony from a few new partnerships. Haven Studios, Deviation Games, and FireWalk all got announcements of them making first-party games under the PS Studios banner. While we haven't seen what these partnerships amount to yet, we know that all 3 are hard at work on new IPs for the PS5.
I don't think this is a one-time thing, and in fact, I suspect we're going to see 2 or potentially even three more partnerships during 2022. Here are my predictions for which devs:
Humanoid Studios – A studio founded by Bioware Veteran, Casey Hudson alongside other veterans in the industry. Hudson is famous for his work on KOTOR, Dragon Age, and Mass Effect – and with a pedigree like that, it's easy to assume that his next work will be some form of RPG. I think this team fits in extremely well with Sony's future lineup, as they're currently very lacking in the RPG genre. Aside from that, Casey Hudson is exactly the type of leader they're seemingly searching for in these projects. My gut is telling me that this partnership is a lock. While we know of the studio's existence, even their website is extremely secretive on what they're up to.
Yellow Brick Games – A new studio founded by former Ubisoft veterans, they've recently launched their company and are working on a new IP. Not only does it follow a similar pattern to earlier partnerships, but they're also based in Quebec – a hotspot for game development in general, and an area in which Sony currently doesn't have a team – the closest one being Haven in Montreal in which they don't own (yet). Here's a link to their website if you want to learn more!
Third developer? – It's hard to say, but I feel like there'll be the third partnership this year as well. There are a few options. I know a lot of PlayStation fans have been hoping for someone like Dan Houser, famed Rockstar Games director. In my opinion, I don't think he'll sign on with a first-party team for now. Sony has also actively been searching for Multiplayer teams with these partnerships, and potentially there could be Overwatch director Jeff Kaplan that left Blizzard a year ago. In my opinion… That is also very unlikely to happen, as cool as that would've been. It's hard to predict a partnership with a company that potentially doesn't even exist, it's like finding Blueberries in a forest in the middle of the night… Impossible!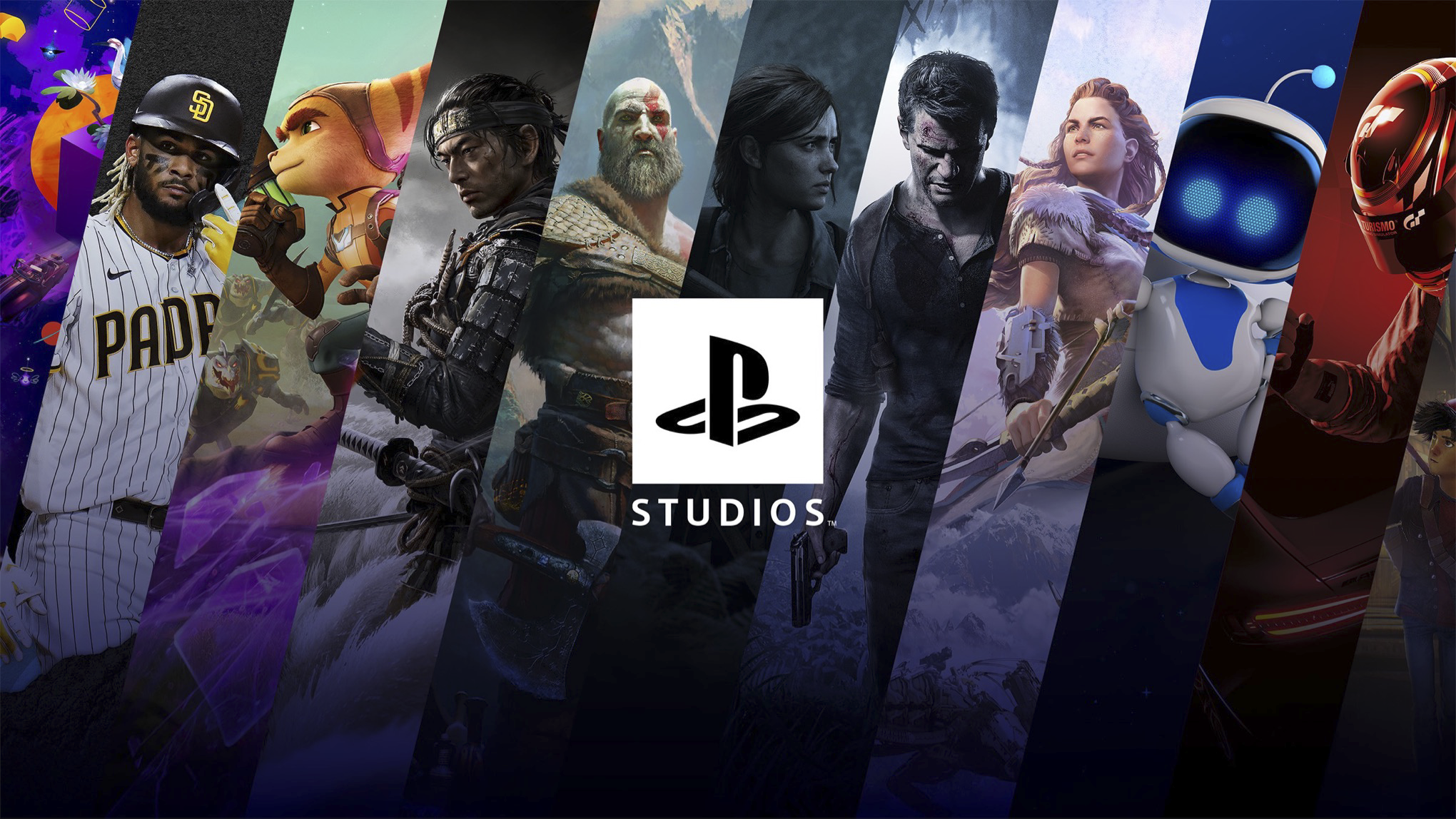 Acquisitions, acquisitions, acquisitions, aaaand more acquisitions…
The entire video gaming industry is moving rapidly in terms of M&A activity. It's a fickle market, and it's all about securing content. We've recently seen a bunch of acquisitions, and large-scaled ones at that. Codemasters got acquired by EA, Zenimax got scooped up by Microsoft, and this week Take-Two acquired Zynga – making it the biggest acquisition in gaming history.
Sony has historically not made a lot of acquisitions, but with the company being led by Hermen Hulst and Jim Ryan, things have changed in this regard as well. Variety recently held an interview with Sony's President, Kenichiro Yoshida. There are some very interesting excerpts from the text.
At a feverish moment for media M&A, Yoshida makes it clear that Sony is a buyer, not a seller. And he flatly disputes the notion that Sony doesn't have enough heft to compete on a global scale, given the parent company's resources and the increasing ties between Sony Pictures Entertainment and its corporate siblings.
as well as the following quote from Yoshida
"I am interested in any opportunity to enhance our IP capability as well as our DTC capability," he said. "I don't know if a current or incumbent studio is the right target. That is Tony's call. But I really want to enhance our IP power as well as DTC power in the area of communities of interest."
While the interview is very focused on Sony Pictures, I do think the same applies to SIE as well. I've previously written a fairly long article on Sony's M&A plans ahead, and the fact that I think that a budget of many Billions (!) of USD has potentially been set aside for SIE alone for the upcoming years.
This doesn't mean they have to use it, or that they will use it. But I do think that M&A activity will increase from SIE.
Let's look at last year. Sony acquired Housemarque, Bluepoint, Nixxes, Valkyrie, and Firesprite. If we're cheeky, they also technically acquired Fabrik Games, which was acquired by Firesprite Games shortly after the announcement that Sony had acquired them.
That's essentially 6 developers joining the PS Studios lineup in a year – almost 6 months as Housemarque was acquired on June 29th and Valkyrie on Dec 10th. Frankly, this isn't stopping anytime soon. I think by this time next year, we're looking at a very different PS Studios lineup.
While I don't think there's going to be a publisher acquisition (For this year at least), I do think that Sony will move out of its current strategy: Acquiring partner studios and close friends. I feel like starting June or so, we'll begin to see studios that aren't necessarily acquainted with Sony join the fray.
I do think it's hard to predict exactly which devs are joining, but I think there'll be around 2 acquisitions taking place around every third month, leaving us with a total of 8 acquisitions this year. This is of course entirely dependant on how big scaled the acquisitions would be, we wouldn't see 8 Square Enix's, or even 8 Bungies – but we could see 8 Firesprite's. (As an example)
In terms of partnership studios, I do think Ember Lab is going to be acquired – if they haven't already been so. According to Bloomberg, Sony placed its entire fall lineup on the small indie studio – and it paid off very well. We also saw on the recent PSN-Downloads stats from Sony themselves that Kena was a major success, reaching the 7th spot in Europe on PS5.
I also think we're looking at more Support Studios joining the lineup. The obvious one to me is WhiteMoon Dreams that has essentially supported around 15 PS Studios games, as well as developed a few PSVR games together with Sony. The other potential one would be Climax Studios, both a developer as well as a big support studio of over 200 (!!!) employees strong. They recently helped out Housemarque with Returnal, as is rumored to work on something with Sony currently as well.
What options do we have otherwise?
Well, frankly it's almost impossible to predict which studios are for sale, and which would be open to selling or not. I'm not saying Sony is going after the following, but speaking of industry stuff in general, I could see that Sony would at least talk to a few of these.
Arc System Works – There's been a lot of rumors of Arc Sys, the developers behind Dragon Ball FighterZ, Guilty Gear, and BlazBlue potentially selling. There's even been a bunch of rumors that Sony is potentially out to acquire them. Even though I think that a bunch of the initial rumors were fake, as we'd probably have heard of something by now, I do think that Arc Sys will be acquired going forward. Whether that'd be through Bandai Namco, Sony, or someone else – it remains to be seen.
SuperMassive Games – A "former" friend to PlayStation with the success of Until Dawn, they have since moved on to create Dark Pictures with Bandai Namco. Looking at how Hermen Hulst operates, he seemingly wants to acquire partners and friends, when acquiring Nixxes he even mentioned the connection he had to them while working on Killzone Shadow Fall. The fact that SuperMassive got access to use the Decima engine – something not many devs get, feels like Hermen really likes them. If Nordisk Games are looking to sell their 20% Stock, and SuperMassive are interested in selling the rest, I see Bandai Namco and/or Sony as two very interested publishers.
Hazelight – After the success of It Takes Two, Josef Fares and his team can do anything. Their contract with EA is technically over after they've finished their third game in the deal. So, what's next? It's easy to assume that everyone is out to get his new game, and I'd assume that a mix of EA, Take-Two, Microsoft, Sony, and potentially even Tencent are fighting over his next game. The question then begs; Would someone try to secure him for good? It's easy to assume that EA is doing everything in their power to keep him, and Josef does like their partnership at first glance. In my opinion, Josef seems like the type of guy that will try to remain independent – I say that they'll try to self-fund their next game or sign a deal with a "friendly" publisher for it.
A Selection of WB Games Developers – Publically WB has said they aren't selling these studios, but it's worth mentioning that AT&T is currently merging Warner Bros with Discovery, forming a new company WarnerDiscovery. From what I've seen, it feels like AT&T mostly wants to get rid of their debt, while Discovery is looking to be one of the competing streaming services. In my opinion, no matter what they say, their gaming division will be sold as soon as the merger is done. The problem is: I don't think it gets done this year, even though it's aiming to do so by Summer/Fall. If they do, however, I do think there's a big chance that Sony would try to scoop up a few – if not all – developers at WB Games. IF that would happen, I also predict that they wouldn't pay for a single licensed IP, aside from Mortal Kombat. (Meaning no DC, no Harry Potter, no Matrix, etc)
There are other developers out there as well. Potential partnering studios like Arrowhead, Illfonic & Lucid Games – all of which I don't think to happen yet. Big studios that are on good terms with Sony, like From Software and Kojima Productions, only one of which I think has a serious shot of being acquired by Sony. We also have the newer partnerships like Haven, FireWalk, and Deviation – all of which I think won't happen until the releases of their games. Finally, we have some question marks, if SIFU is a success similar to Kena, is Sloclap on the table?
It's hard to predict stuff like this, but I do think it's fun to have a discussion around it as it very much is a reality in our dear industry.
EVO
This will be Sony's first year with EVO technically, and I do think there's going to be a big presence by them. While Street Fighter VI surely has some form of attention by then, or there, I wouldn't be surprised to see Sony having something to reveal themselves. Even if it isn't a game announcement, I could see an announcement that they're working on something.
Is this just an excuse for me to write about PlayStation All-Stars 2?
FUCK YEAH IT IS!!!!!!!!
Announce it already, it's time to do it you fools, WB, even Nickelodeon is doing it for crying out loud. You have a golden opportunity, don't miss out on it. I need that Ratchet, Kratos, Aloy, and Astro Bot fight. I need to see it…
How do I pitch a game to Sony, and get them to make me their third partnership this year, SMH…
---
Anyway, that's the list. I'd love to discuss it with you, and your thoughts and hopes for the year. Did you think my list is shit? Well, that might be, but I'm happy you read it and formed an opinion on it!