With Sony's long-awaited 2021 PlayStation Showcase well behind us and various collaborators getting acquired by the gaming giant, it would be a good time to have a… "quick" rundown of both current and upcoming projects developed at PS Studios and their associates, based on official announcements, interviews, reputable leaks, industry reports and job listings.
This rundown includes information that among other things is also more directed at potential recruits and unannounced, untitled projects. Therefore some things may change or not pan out in the end, including long-rumored games and potential partnerships. In an effort to keep this list consistent and on-point, we also avoided including speculated titles/partnerships or information gathered by not-so-credible or divisive leaks.
Finally before we go through everything we know, a huge thanks to people across Twitter, Reddit and ResetEra for noticing and reporting on a good chunk of those undisclosed games and job offerings to the rest of us. Thank you for constantly invading people's Linkedin profiles and meticulously looking through to get us as much insight as possible.
Internal Teams
Bend Studio (Bend, Oregon, US)
A little-known fact about Bend Studio is that they are actually Sony's oldest studio in terms of acquisitions; those guys have been part of Sony since 2000. Before Insomniac Games, before Sucker Punch, even before Naughty Dog. Over two decades later, and it's heartwarming to see that Bend Studio has persisted, even becoming a notable fan-favorite to a dedicated sect of PlayStation players.
Among older PlayStation fans, Bend Studio is perhaps best known for the Syphon Filter series, which saw six games until its conclusion in 2007, while newer fans of the platform may know them for 2019's Days Gone. They also worked on the Insomniac's Resistance and Naughty Dog's Uncharted franchises, releasing portable titles to both IPs in 2009 and 2012 respectively.
Current Projects:
A high-profile Bloomberg report by Jason Schreier in early April unceremoniously revealed the fate of a potential Days Gone sequel: the pitch was rejected due to the first game's long development time and lukewarm reception. With Days Gone 2 declined and the departure of the first game's leads, Bend Studio spent the next two years supporting Naughty Dog's The Last of Us multiplayer project and working on a now-shelved Uncharted project under the latter's guidance, though said Uncharted project apparently never went beyond pre-production.

According to the report, in March 2021, Bend Studio's pitch for a new title was approved. PS Studios head Hermen Hulst (and get used to this name because you're gonna hear it A LOT in this article) confirmed the existence of this new project a few weeks later, adding that game systems introduced in Days Gone will serve as the foundation for Bend's new game, which will also be an open world title based on both Hulst's remarks and job listings. A very recent job recruitment tweet by Bend Studio even prompted Hulst to reply that the new project is a "great new concept".
Bluepoint Games (Austin, Texas, US)
Known as the "Masters of the Remasters", Bluepoint Games has been a long-time collaborator of Sony since its inception in 2006. Founded by former Retro Studios (Metroid Prime, Donkey Kong Country) veterans, Bluepoint Games primarily works on polished remasters and remakes that fine-tune classic games for newer platforms, mainly those owned by Sony. After a long, long period of speculation and rumors, the studio finally joined PlayStation Studios in September 2021.

As stated above, Bluepoint is best known for remasters and remakes, as well as port jobs. Their most high-profile titles are the remakes for From Software's genre-defining Demon's Souls (2020) and Team Ico's beloved Shadow of the Colossus (2018). Outside of these, Bluepoint also remastered Naughty Dog's Uncharted trilogy, Team Gravity's Gravity Rush (both 2015) and Santa Monica's first two God of War games (2009).
Current Projects: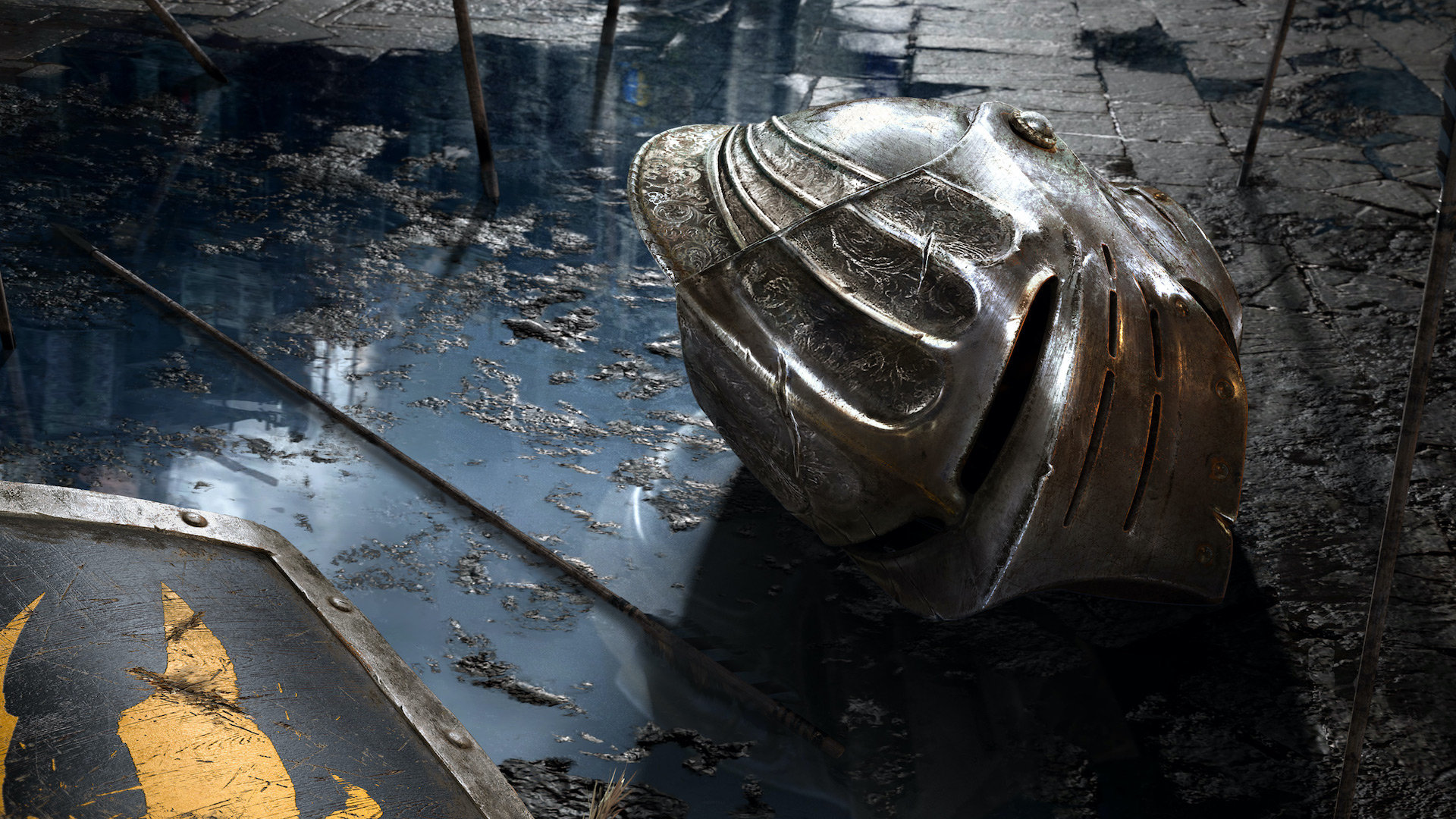 Right after its acquisition by Sony, Bluepoint studio head Marco Thrush explained in an interview with IGN that the studio was already working on a new project, which will include "original content" that builds upon Bluepoint's transition from remasters to remakes. Thrush called it the "next step" in the studio's evolution.

As noted by both IGN and Washington Post, there is some ambiguity regarding the wording, and Bluepoint cannot answer whether it means new content for an existing title, a more overhauled take on video game remakes, or a new intellectual property altogether. Thrush also noted that their current project will take more time in comparison to their recent remakes.
On the day of the acquisition's announcement, a Twitter account called Millie A (who apparently teased the PlayStation Showcase and the Wolverine game before their official announcements) mentioned that Bluepoint currently has two projects going on: those include an original game whose scope is comparable to Insomniac Games' Spider-Man: Miles Morales (which was priced as a $50 game), and a remake of a "beloved game". She also disputed rumors of Bluepoint Games remaking Kojima Productions/Konami's Metal Gear Solid, which has since been corroborated by VGC.
Firesprite (Liverpool, UK)
As of this feature's debut, Firesprite marks the (second) newest addition to Sony's growing PS Studios label, but the studio's lineage with the platform holder runs much deeper. Founded in 2012, Firesprite is led by veterans of Studio Liverpool; better known as Psygnosis, it was one of Sony's oldest studios at the time of its closure and best known for both the Wipeout series and the Colony Wars trilogy.
As its own entity, however, Firesprite is currently best known for supporting the development of both 2013's PS4 title The Playroom and its virtual reality counterpart The Playroom VR in collaboration with Team Asobi. Outside of the Sony umbrella, Firesprite developed the well-regarded VR action/horror game The Persistence VR, even porting the title to flat screen last year.
Since September 2021, they also own Fabrik Games, a smaller team founded by one of Firesprite's co-founders.
Current Projects:
Virtual Reality Title, Existing IP: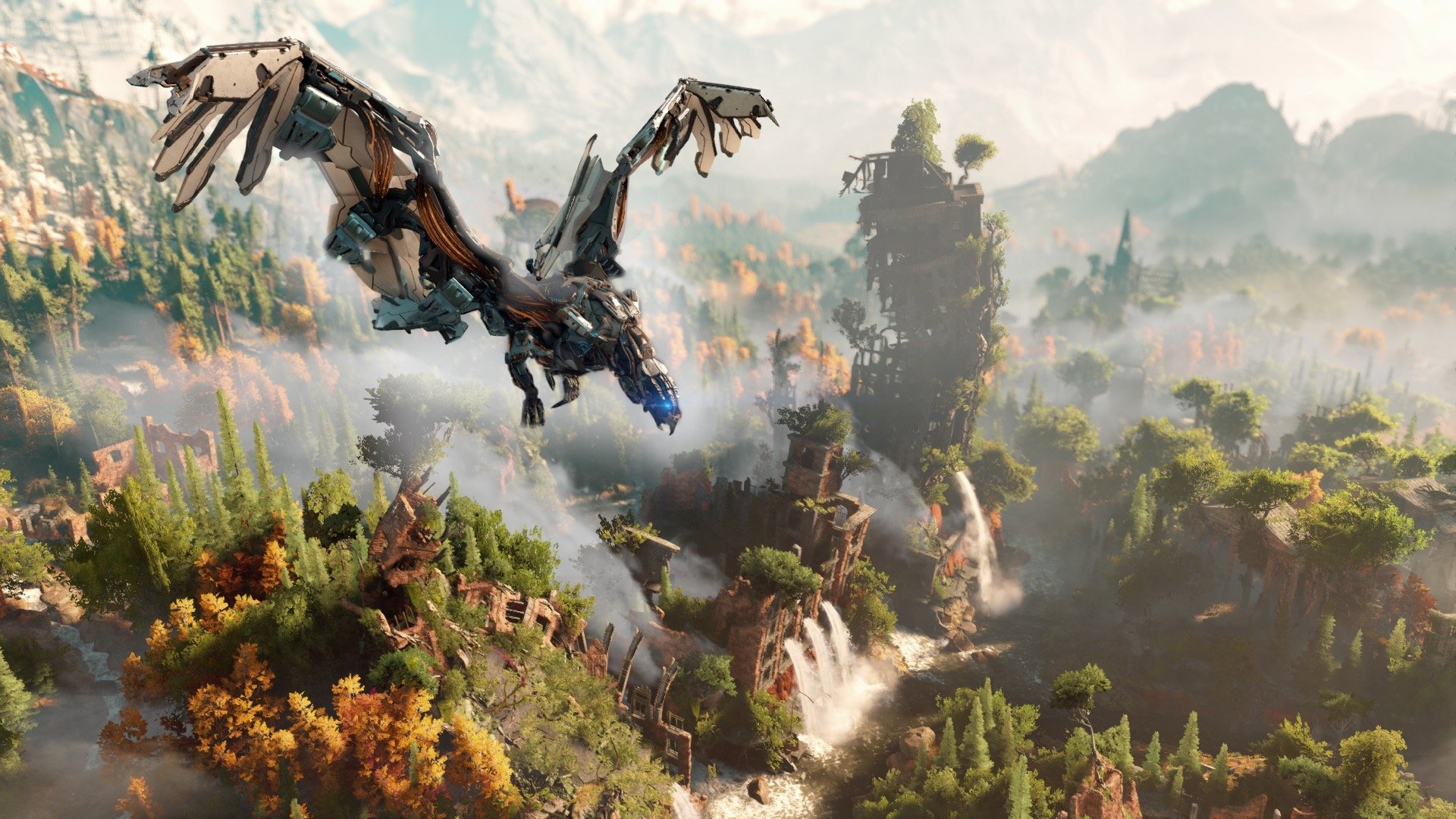 Around February 2021, Firesprite posted job listings about a new virtual reality title that will be "adapted from one of the most original and successful multimillion selling console IP titles in the last 10 years".

Another job list as reported by Upload further described the title as a "whole new chapter" for that series, and the setting was mentioned as a "highly original universe". An even older job description mentioned a title that would be based on "a globally recognized multi-million selling action RPG and create a full form PlayStation VR game". Whether this job description (dating to at least April 2019) and the newer ones are about the same title, is unknown.

It should be noted that there has been speculation that the title in question is set within the Horizon universe, but as of now, those are merely speculations.
Multiplayer Shooter, Free To Play model:
As is tradition at PS Studios to have at least one multiplayer game per studio (not that there's anything wrong with that), at the time of its acquisition, Firesprite was working on two projects, one of which being a "game-changing huge" multiplayer project. Firesprite's site mentions it's a new intellectual property, in case there was any speculation this is a revival of Killzone or SOCOM or the like.

In an interview with GamesIndustry, Hulst and Firesprite managing director Graeme Ankers declined to elaborate on the status of the project following the acquisition, but the former noted that Firesprite's current and future projects will be "outside of PlayStation Studios' core offerings" in terms of genres.

Several other job listings on Firesprite's website mention that the game, under the label "action shooter", is set for a multiplatform release and will be a F2P Games as a Service product. It remains to be seen if the game's format and multiplatform release will change now that Firesprite joined SIE.
Dark Narrative Adventure: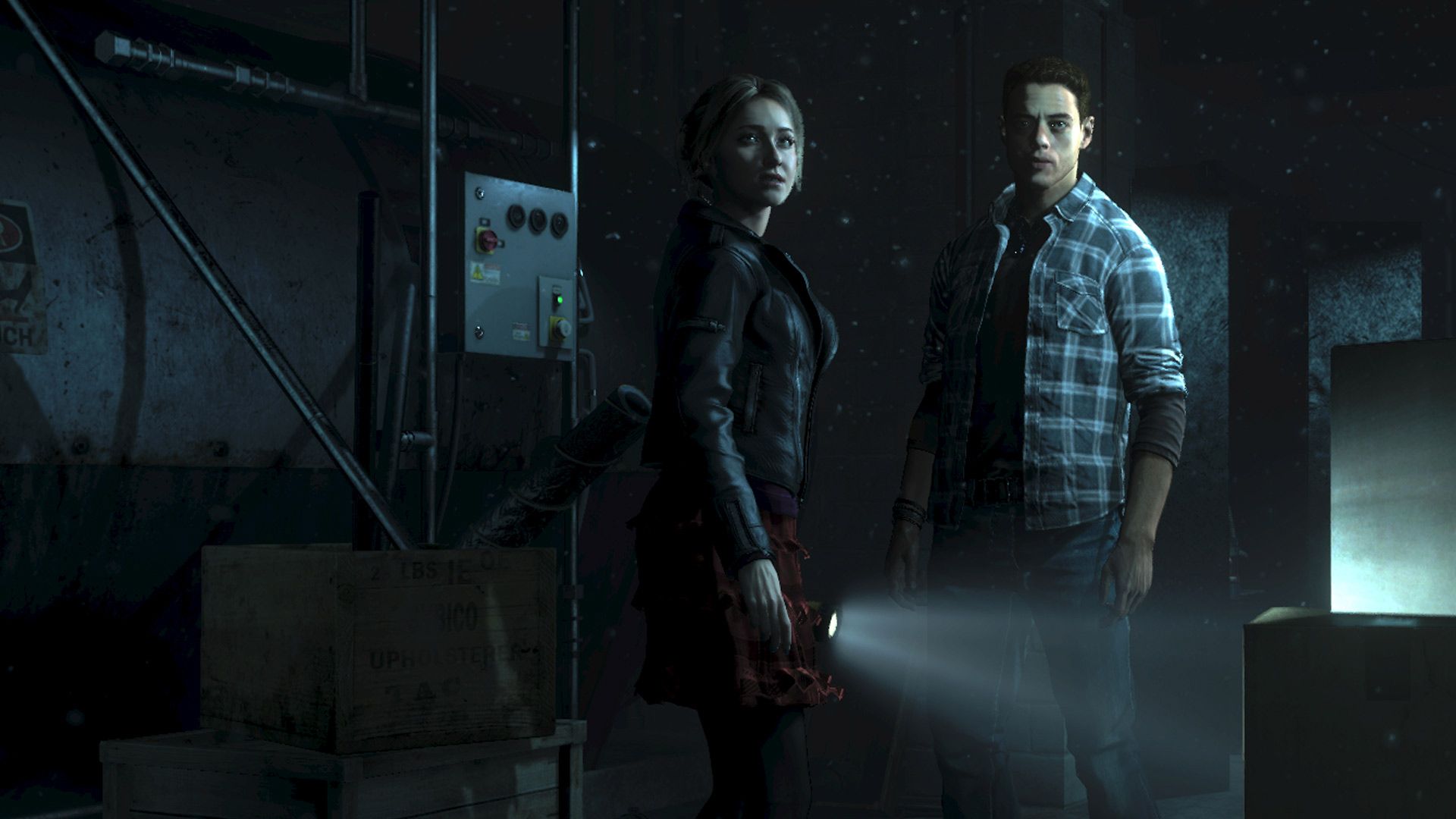 The second of Firesprite's two known projects as discussed by GamesIndustry has been described as an "ambitious dark narrative blockbuster adventure". According to Firesprite's job listings, the title is still at an early stage of development.

As with Firesprite's shooter project, both Hulst and Ankers declined to elaborate on the title for now.
Other Projects:
Found only a few days ago through the studios' job listings, it seems like Firesprite is also hiring for an open world title. It's unclear whether this is a project separated from Firesprite's current pipeline, or part of an existing one that simply requires more specific recruiters.
It should also be noted that back in March, Firesprite announced that they have been working with Cloud Imperium Games on a multiplayer game in the Star Citizen Interactive Universe tentatively titled Theaters of War. For now it's uncertain how much would this affect Firesprite's work on its other titles, but Firesprite's work is expected to last until at least Q2 2022.
Guerrilla Games (Amsterdam, Netherlands)
Sony's powerhouse in Europe, Guerrilla Games is a Dutch studio known for their impressive game engines and tremendous production values. Founded in 2001 and acquired in 2005, Guerrilla has been regularly in and out the spotlight until 2017, when the release of Horizon Zero Dawn transformed them from a frequent B-lister to a top-name entity. Since then the studio has expanded considerably, with plans to sustain up to 400 employees in the near future.

From the 2000s until the early 2010s, Guerrilla Games was best known for the first-person shooter Killzone games, having produced five of the franchise's six titles between 2005 and 2013. Nowadays they're better known for the Horizon series of open world action role-playing games. They're also known for the Decima engine used to power their games since 2013, and have provided support for the Decima-powered, Kojima Productions-developed Death Stranding.
Current Projects:
Horizon Forbidden West (2022; PlayStation 4 & PlayStation 5):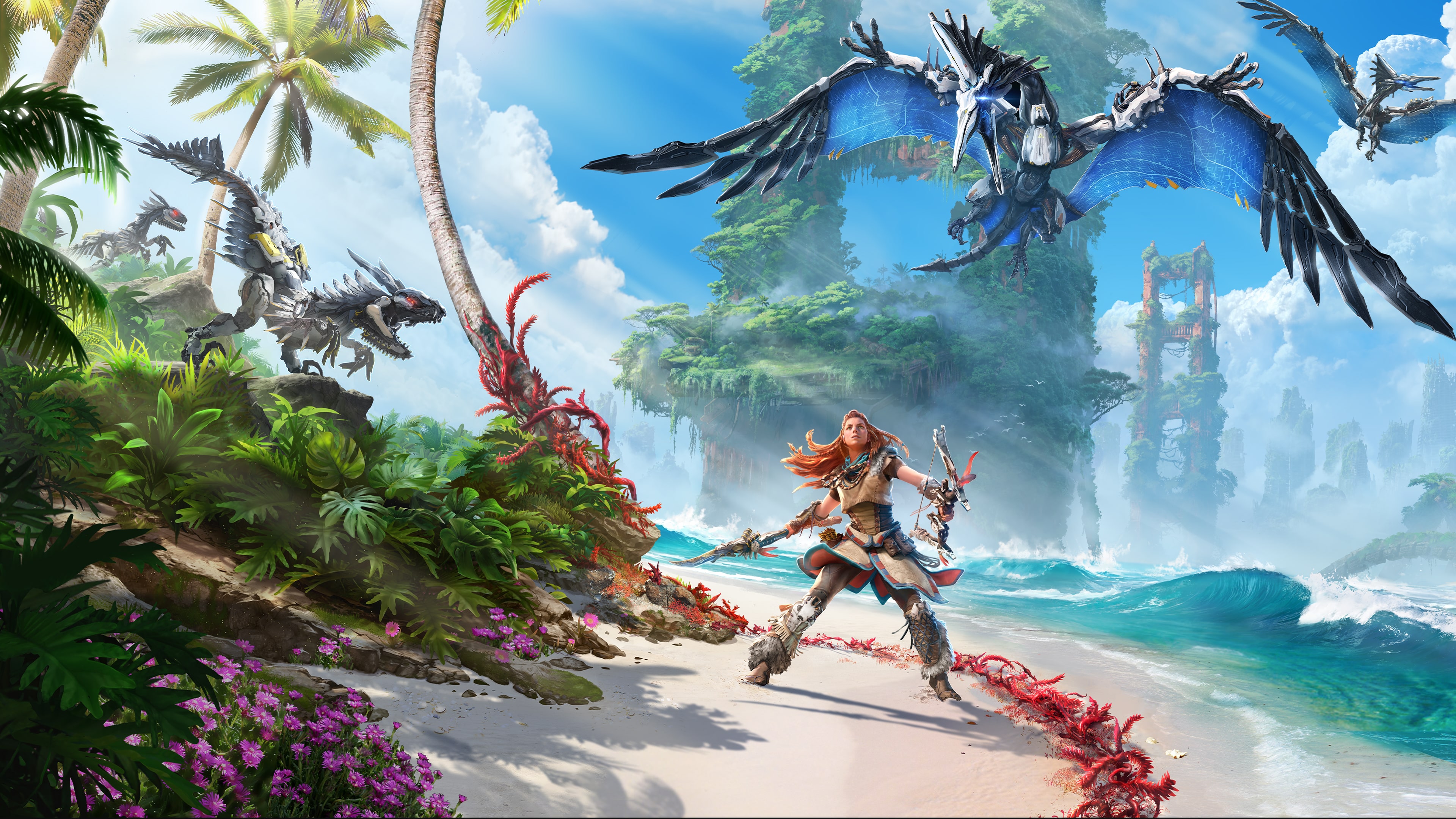 Initially teased in Horizon Zero Dawn's end scene, Horizon Forbidden West was officially announced during Sony's Future of Gaming event in June 2020. HFW was originally aiming for a 2021 release, but complications brought by the ongoing COVID-19 pandemic led the sequel to be delayed to early 2022, now positioned as Sony's first big release of next year. The game's director is Mathijs de Jonge while the writer is Benjamin McCaw; both reprise their respective roles from Zero Dawn, with De Jonge also being the director of 2009's Killzone 2 and 2011's Killzone 3.

Sony and Guerrilla gave us a substantial look at Forbidden West in May, showing a slice of the improved combat system and expanded traversal mechanics. Additional information also promises a denser world map with focus on variety and "deep" (ha, ha, ha) underwater gameplay that was already hinted back in June 2020.

While the game was originally unveiled as a PlayStation 5 exclusive, a press release following Sony's September 2020 showcase also revealed a PlayStation 4 version. CVG previously reported that the sequel to Zero Dawn began its development on the PS4 before shifting towards the then-unannounced PS5; in an interview with Game Informer, Forbidden West leads De Jonge and McCaw more or less confirmed this to be the case.

Horizon Forbidden West is set to be released on February 18th, 2022.
Second Project: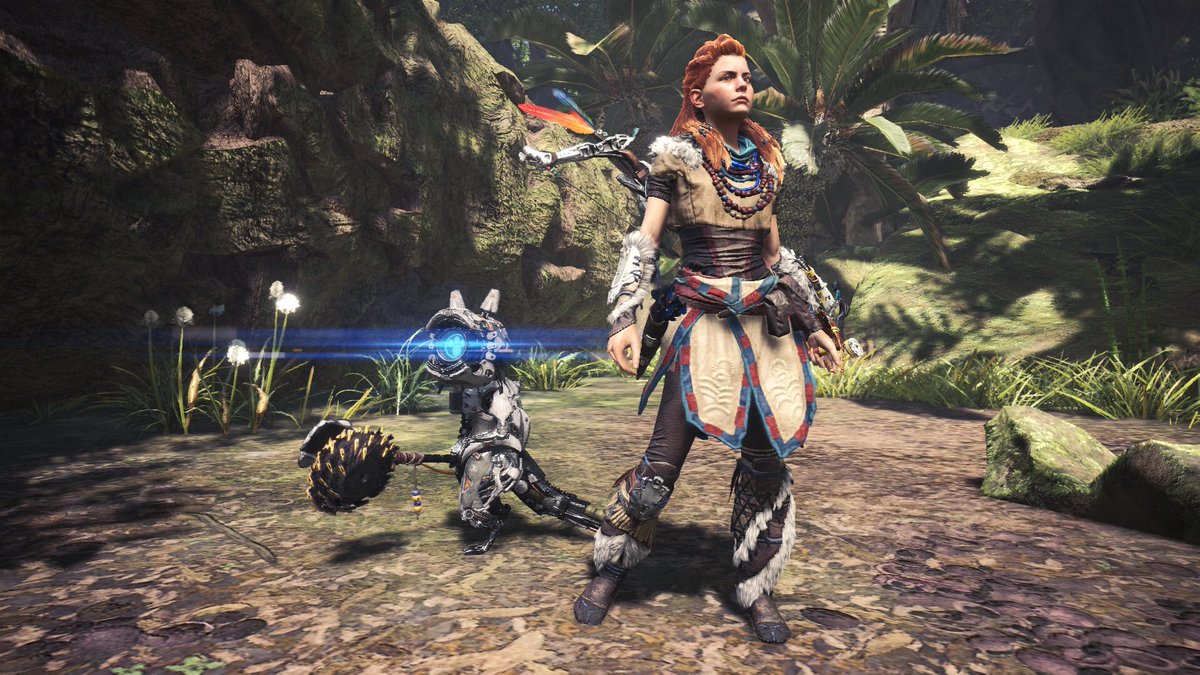 Simon Larouche is a game designer that worked on several notable games such as Rainbow Six Siege, Watch Dogs 2 and Splinter Cell: Blacklist as well as the now-cancelled multiplayer mode for Eidos Montreal's upcoming Guardians of the Galaxy game. Between 2006 and 2009 he also worked at Guerrilla Games, acting as a senior designer on Killzone 2.

So why is this important? Well, in February 2018, Larouche returned to Guerrilla Games, and according to his Linkedin account, has been working on a game as its director. With Forbidden West's announcement back in 2020 under De Jonge's leadership, it's now clear that this project is separated from the Horizon title. And that's where information stops.

Judging by the timeline, the game could have been in some form of development for about three years by now, but both Guerrilla and Sony remain silent on its existence. Due to both Larouche's resume and Guerrilla's history, there is quite the speculation that the title in question will be multiplayer-centric. More recent job listings at Guerrilla seems to suggest that this is the case, though there is growing speculation that the title in question won't be a first/third-person shooter, but more akin to a multiplayer version of Horizon, including potentially the ability to form guilds for exploration.
Horizon III
Beyond Zero Dawn and the upcoming Forbidden West, it looks like Guerrilla plans at least a third major installment in the near future.

According to VGC's Robinson, Horizon was planned as a trilogy; a decision officially accepted when Zero Dawn released, the outlet reported. Following Forbidden West's announcement, Robinson furthered that a "multi-part script" has already been written for the series.
Housemarque (Helsinki, Finland)
One of the newer additions to PS Studios, Housemarque holds the distinction of being the oldest active game studio in Finland, dating to 1995 as the merger of two older studios called Bloodhouse and Terramarque. The studio primarily prioritizes the development of snappy, fast-paced arcade shooters, many of whom have been published by Sony long before Housemarque's acquisition in June 2021.

Under Sony, Housemarque has developed the likes of the Super StarDust HD series, Dead Nation, PS4 launch title Resogun, Alienation and Matterfall, before shifting to AAA titles with 2021's Returnal, a harsh roguelike third-person shooter with horror aesthetics that combines Housemarque's trademark game philosophy with a narrative. Outside of the Sony umbrella, Housemarque is best known for the critically acclaimed Nex Machina, now owned by Sony.
Current Projects:
As development on Returnal was wrapping up, Housemarque has already began to hire for its next game. It's obvious this is still early into development considering Returnal only releasing a few months ago, but Housemarque Ilari Kuittinen shared a couple of tiny details regarding their next project: it's going to be bigger than Returnal, and tight gameplay will remain the studio's focus.

Housemarque are also still working on the well-received Returnal, it seems; it was noted that the game is due for a fairly meaty update of 6GB in the near future. In the weeks following the game's launch, one criticism lifted at Returnal was the lack of a saving option in-between the action, prompting the developer to assure that they are actively looking into the subject; among other things, it's possible the update will address this long-standing criticism.
Insomniac Games (Burbank, California, US)
Perhaps the most productive developer under PS Studios, Insomniac Games is also among the most synonymous with the PlayStation brand. Especially in recent years. But Insomniac Games has been a long, long-time partner for much of its existence, creating iconic PS mascots and helping out during launch years. Even after a decade-long shift towards a more publisher-agnostic approach, Insomniac remained a core collaborator until Sony finally tied the knot with the Burbank developer in 2019.

Insomniac Games is best known for the platformer franchises Spyro the Dragon (which is now owned by Activision) and Ratchet & Clank, the latter has graced every Sony home console since its debut on the PS2 and is Sony's most prolific IP in the genre. They were also responsible for the sci-fi shooters, the Resistance trilogy, during the PS3 era. But perhaps their best known and most profitable work to date is their take on Marvel's Spider-Man, which has seen two titles so far with another one underway.
Current Projects:
Marvel's Spider-Man 2 (2023; PlayStation 5):
As with Horizon, we knew this was coming; we had two teasers for this game across the first installment and 2020's Miles Morales, and the latter's announcement came with Insomniac promising the next chapter in Peter Parker's life is at work. During the recent PlayStation Showcase, we finally got a glimpse at Spider-Man 2, which features both Peter and Miles, as well as Venom (whose existence was already confirmed in the previous releases) and Kraven the Hunter.

Insomniac Games promised that the title will be a sizable single-player experience, while Venom's voice actor Tony Todd, who learned about his role two months ago, claimed that the sequel will be "massive". Marvel Games' Bill Rosemann also added the sequel will be a "little darker" than its predecessor, likening the first game and the sequel to Star Wars and The Empire Strikes Back.

The game is coming out sometime in 2023 for the PlayStation 5, and is headed by creative director Bryan Intihar and game director Ryan Smith, both of whom worked as co-directors for the first game.
Marvel's Wolverine (TBA; PlayStation 5):
The surprise of PlayStation Showcase 2021, Marvel's Wolverine is a standalone game set within Insomniac's Spider-Man universe. As the title is still early in development, Insomniac Games refrained from talking too much about it, but mentioned the game will have an "emotional narrative" and "cutting-edge gameplay" (ha, ha, ha).

Coming exclusively to the PlayStation 5, Marvel's Wolverine is headed by creative director Brian Horton, who was a director on both Spider-Man and Miles Morales, and Cameron Christian, who served as design director on Spider-Man 1 and game director for Miles Morales.
Multiplayer Project: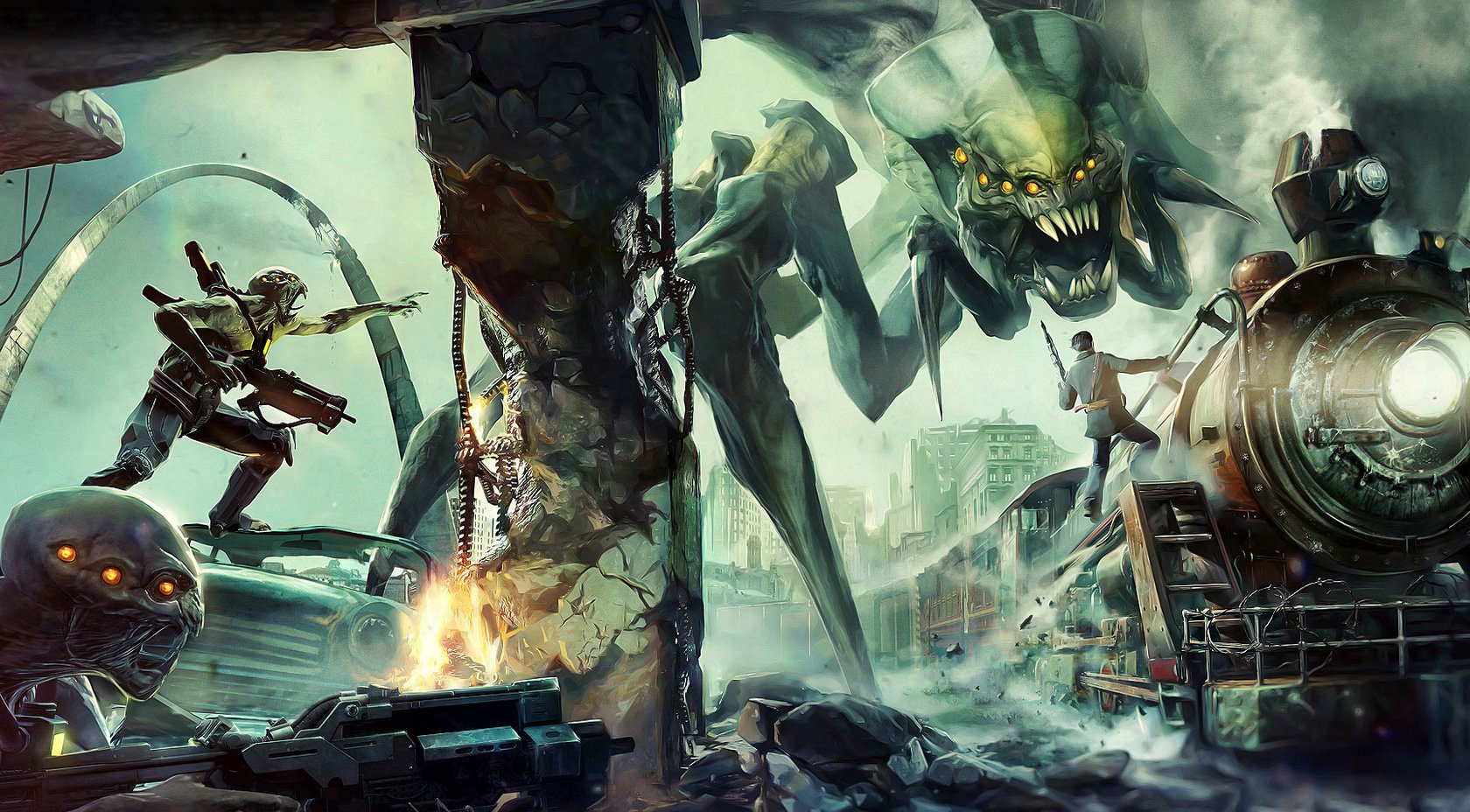 Back in June, Insomniac Games began hiring for a new multiplayer project. And that's really about it; there's no additional information whether this is an additional mode for an upcoming single-player game a la Sucker Punch's Ghost of Tsushima: Legends, or if it's a standalone multiplayer title like Naughty Dog's enigmatic The Last of Us multiplayer game. Insomniac was looking for a creative director, a systems designer, story lead and an art director among other things, so the project is definitely far away, especially with Insomniac's Marvel projects taking the bulk of resources and attention.

(The Resistance picture is just to break the Marvel image combo and to remind you that Resistance rules!)
London Studio (London, UK)
London Studio may be under the radar in comparison to Sony's more prominent teams, but over the years it has been intimately involved in some of Sony's peripherals for the PlayStation systems, including the EyeToy, the PlayStation Eye and more recently the PlayStation VR headset. Founded in 2002, London Studio is the result of a merger between Team Soho and the Camden off-shoot of the defunct Psygnosis, succeeding the former.

London Studio is best known for the SingStar franchise, releasing well over twenty installments since 2004. It also inherited the Getaway series from its predecessor Team Soho, and nowadays is best known for the well-received VR shooter Blood & Truth, released in 2019.
Current Project:
Job listings posted by London Studio throughout the first half of 2021 confirmed that the studio is working on a new IP for next-generation hardware. Information is scarce, but a now-removed job opening for a Principal Online Gameplay Designer also mentioned the project to include multiplayer elements. In an interview, London Studio heads Saunders and Stuart Whyte referred to the project, noting it had "huge potential".
Media Molecule (Guildford, UK)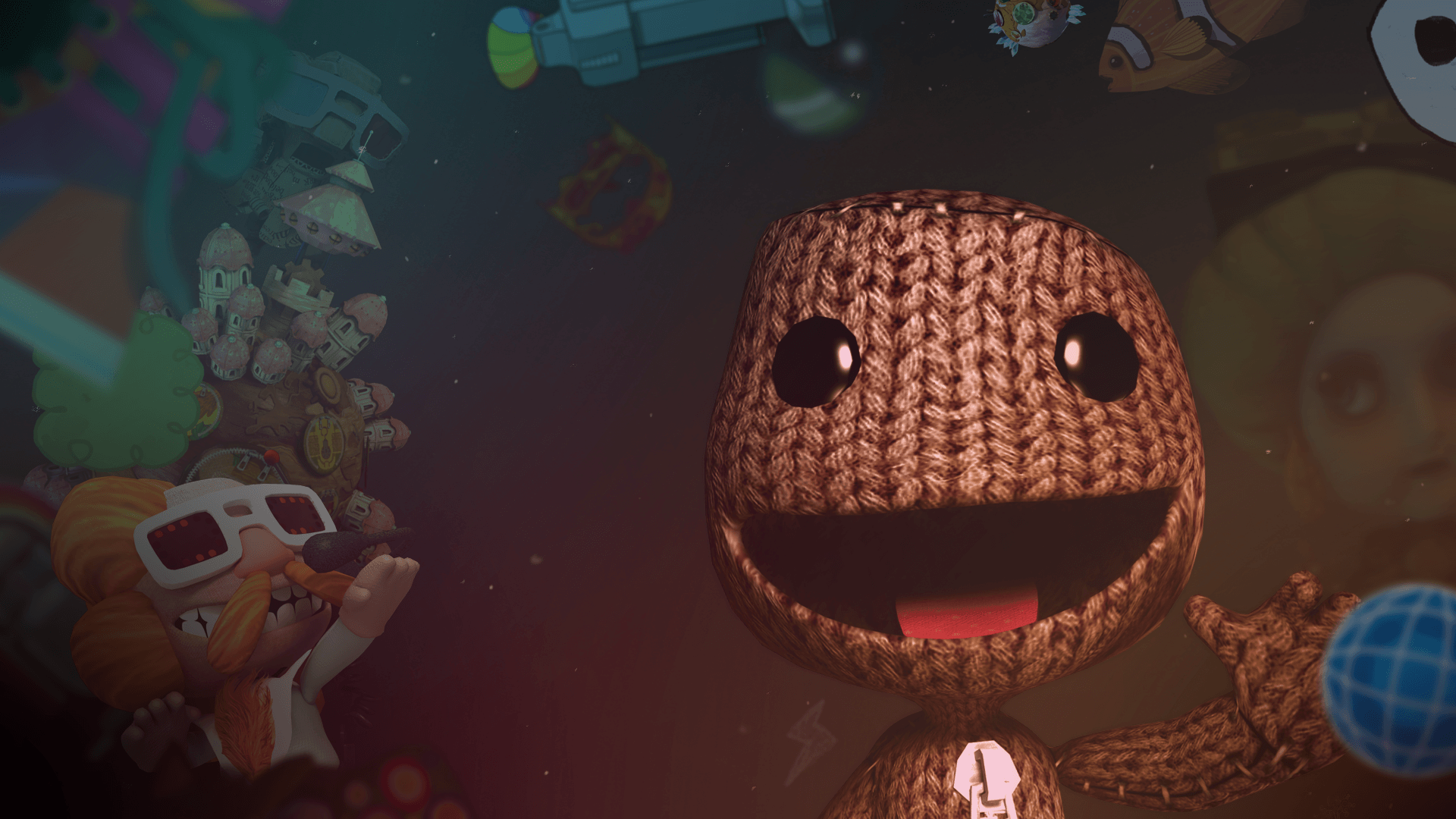 Phil Harrison is… a controversial figure within both PlayStation and gaming history as a whole, to say the least. But one of the few unquestionably good things he did was empowering the beginnings of Media Molecule. Probably the most creative entity within PS Studios, Media Molecule primarily focuses on titles that provoke player imagination and user-generated content.
They are best known for creating the LittleBigPlanet series and directly developing its first two major installments before handing the reins to external developer Sumo Digital. Aside from that, they also developed the platform showcase Tearaway for the PS Vita before remaking it for the PS4. Their latest major release is 2020's Dreams, a massive content creation project that has been over seven years in the making.
Current Project: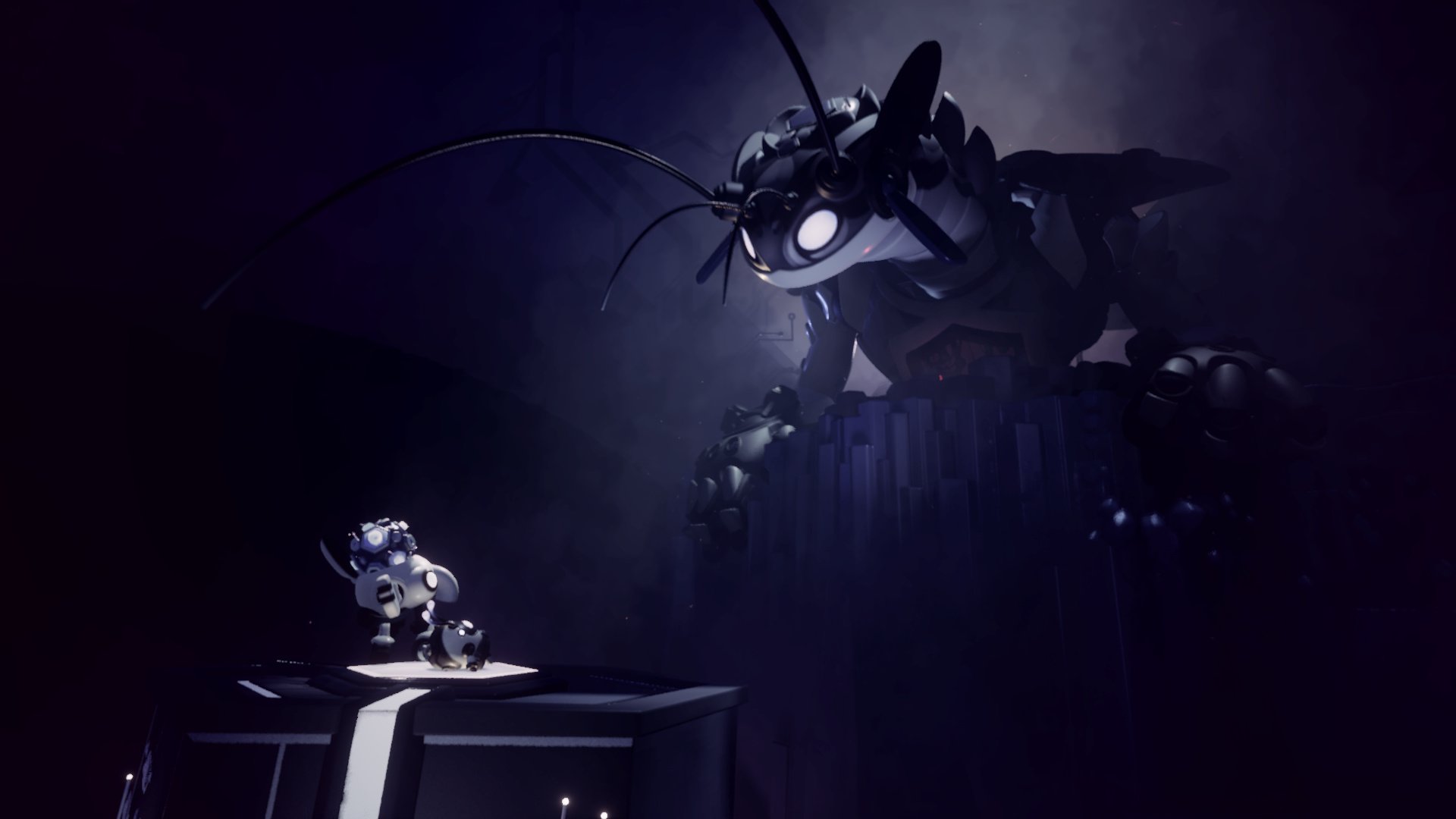 It's no secret that Media Molecule is very eager to bring Dreams beyond the PlayStation ecosystem, or at the very least, the creations made through the ambitious creation game; as early as October 2019, art director Kareem Ettouney – one of MM's founders – spoke of the studio's desire to export creations with Dreams to "other devices and beyond".

Talking to Kotaku, studio head Siobhan Reddy stated that this feature is a work in progress. In the meantime, Reddy also mentioned that Sony backs Media Molecule's ambitions and invests in the studio's growth extensively.
Naughty Dog (Santa Monica, California, US)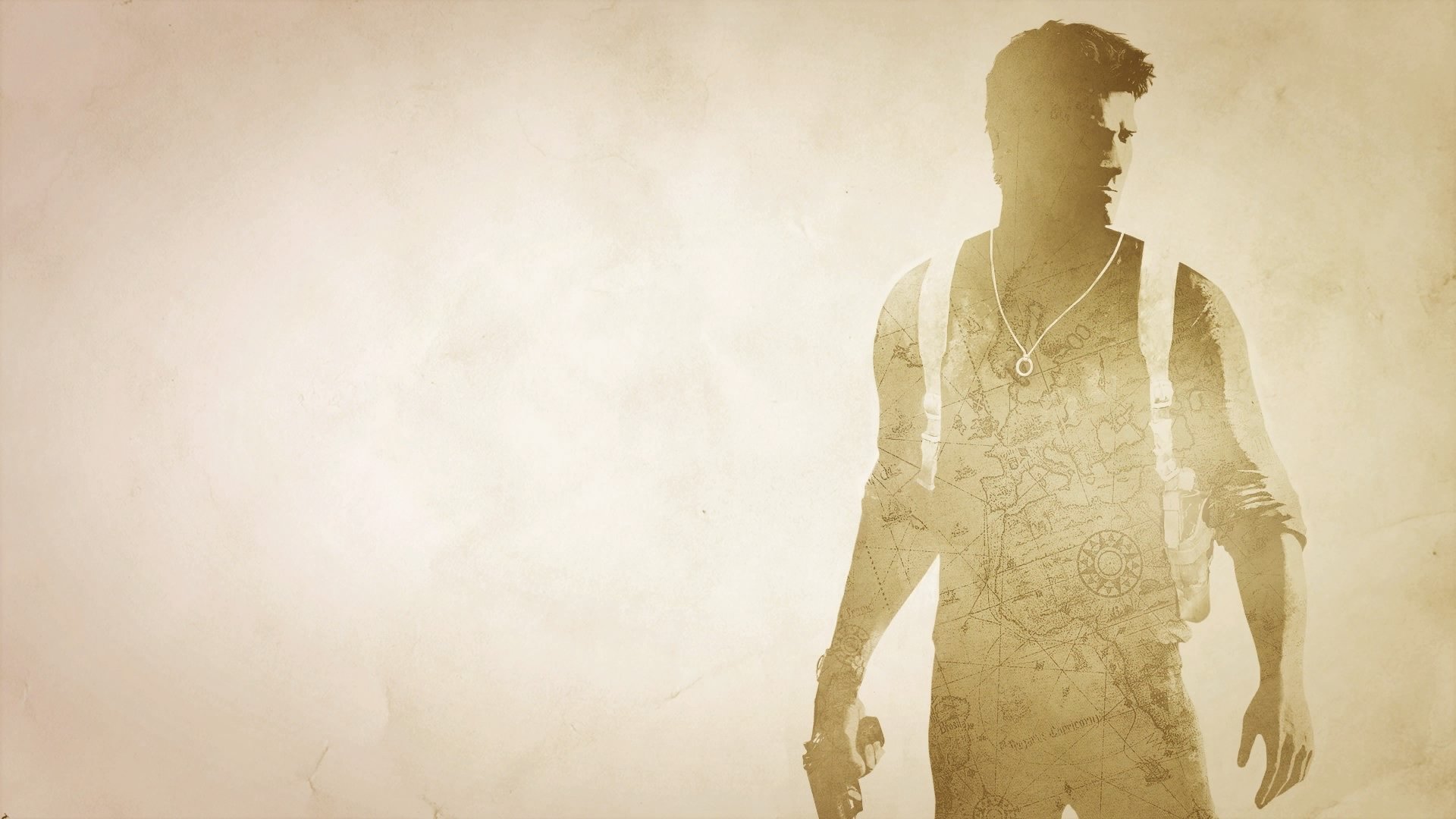 For better or worse, Naughty Dog doesn't require an introduction. A long-time member of PlayStation Studios and Sony's longest-living team (founded in 1984!), the studio's work since the late 2000s has been pivotal to the PS ecosystem and arguably shaped and influenced the mindsets of many of its peers with its cinematic, character-driven epics. Of course, their growing acclaim juxtaposed by their notorious production practices turned them into one of the more controversial studios out there.

It's almost weird to think about it now, but Naughty Dog's first mainstream work was the whimsical platformer Crash Bandicoot, an early PlayStation icon that eventually went multiplatform. The studio was later responsible for the PS2 saga Jak and Daxter, which gradually went from a similar colorful platformer into a grittier open world shooter. Nowadays, ND's most notable works include the Uncharted series and The Last of Us duology.
Current Projects:
Uncharted: Legacy of Thieves Collection (2022; PlayStation 5 & PC):
Announced at Sony's PlayStation Showcase 2021, Legacy of Thieves is a remaster collection containing 2016's Uncharted 4: A Thief's End and its 2017 expansion Uncharted: The Lost Legacy. A Thief's End was previously noted to be coming to personal computers during Sony's May 2021 investor call. The PC version of the collection is developed by Iron Galaxy, a studio headed by former Sony employee Adam Boyes.

The collection will first come to the PlayStation 5 in early 2022, with a PC release shortly afterwards.
The Last of Us Part II Multiplayer / The Last of Us Factions Multiplayer project:
One of the biggest, unexpected merits of the original The Last of Us was its "Factions" multiplayer mode, which amassed a sizable fanbase. As such, The Last of Us Part II also aimed to include the multiplayer mode, but the sequel's ambitious story and tedious development led Naughty Dog to postpone the multiplayer portion's release to a later date.

After suffering a devastating content leak shortly before Part II's planned release in May (which was then pushed for June), another leak showed some blurry, in-progress footage of what appears to be Part II's multiplayer mode. According to the uploader, the multiplayer footage was part of the leak that occurred in the months before.

By August of this year, Naughty Dog position recruiters and employees began to push the title as the studio's first standalone multiplayer game, even describing it as a "cinematic experience". During the celebration of The Last of Us Day 2021, Naughty Dog's senior manager of communications Rochelle Snyder addressed the project and promised that it will be properly revealed "when it's ready".
The Last of Us Part I Remake ("T1X"):
So remember Jason Schreier's article concerning Sony's AAA strategy, Bend Studio's situation and the like? Well it also revealed the fate of both the long-rumored "secret San Diego studio" and their project: a remake for The Last of Us codenamed T1X.

A convoluted chain of events beginning with the desire of one Michael Mumbauer, formerly a leading member of Sony's Visual Arts Support Group, to turn a little team of developers into their own studio within Sony ended up with Naughty Dog taking over a project to remake their 2013 magnum opus.

Mumbauer's vision was to prove his team's capability to Sony to become their own entity within the corporation, first by an attempt to remake 2007's Uncharted: Drake's Fortune and then by taking on a relatively "safer" project… The Last of Us, which he envisioned as a remake that puts the original on par with its 2020 successor Part II, as he believed that such a project would be cheaper and more manageable.

Long story short, while Sony approved the project, it didn't give it much of a support. Eventually when Hulst became the new boss, he wasn't pleased that the remake's budget was ballooning, handed over the reins to Naughty Dog, and Mumbauer's team either began to work under ND or left Sony, Mumbauer included in the latter category.

On Naughty Dog's end of things, Schreier noted the project is used to make both the team familiar with the PlayStation 5 hardware, and to serve as an in-between work while ND sets up their next project.
Other Projects: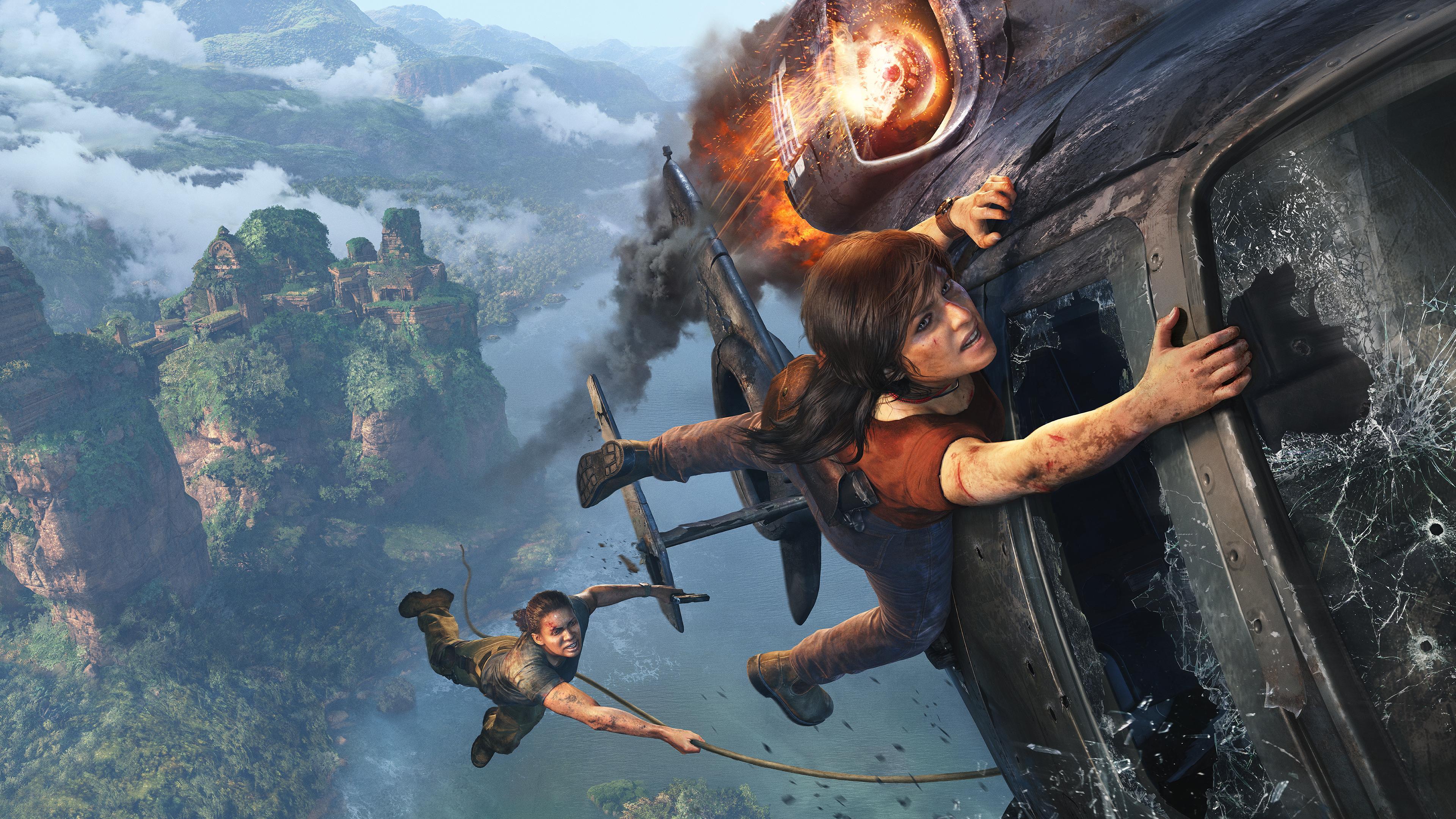 During an interview with Insomniac Games CEO Ted Price dating to April, Naughty Dog co-president Evan Wells briefly mentioned that they had one project that at the time was about to come out of pre-production. As both The Last of Us Part II Factions and The Last of Us Remake seemed to be in active production at the time (not to mention Legacy of Thieves), and The Last of Us creator Neil Druckmann doesn't expect to make Part III all that soon (though he did write an outline), the project seems to be a separate one.

For what it's worth, In a recent interview done by Game Informer, Wells reaffirmed that future projects at Naughty Dog will likely alter between new intellectual properties and existing ones such as TLOU (god, getting tired writing this damn title over and over again) and Uncharted.

Specifically in regards to a Part III, when it comes to a continuation of Ellie's story, don't expect a sequel to 2020's Part II anytime soon. On Script Apart podcast joined by Druckmann, the director-writer admitted that he and fellow writer Halley Gross have written a story outline for a hypothetical Part III, and that he hopes "one day [Part III] can see the light of day".
Pixelopus (San Mateo, California, US)
The smallest PS Studio, Pixelopus is also among the youngest, and was founded in 2014. Created within Sony's support San Mateo Studio, Pixelopus focuses on smaller, more personal titles.

The team is best known for the 2019 title, Concrete Genie.
Current Project: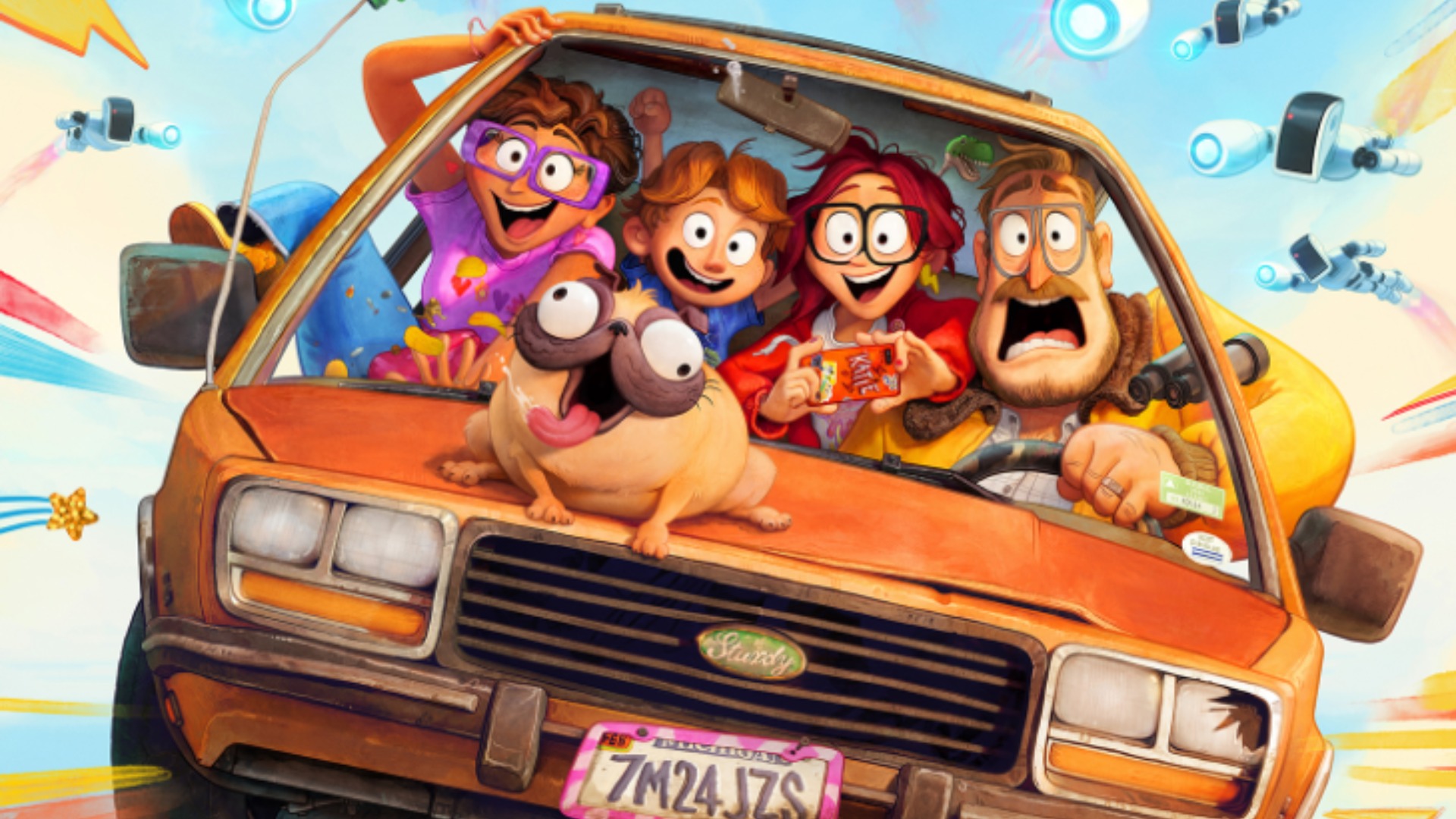 A job listing from June 2021 revealed that Pixelopus' next game is a collaboration with Sony Pictures' Animation subsidiary, best known for their work on Spider-Man: Into the Spider-Verse and The Mitchells vs. the Machines. It will also use Unreal Engine 5, the first PS Studio confirmed to work with the latest revision of Epic's engine.
Polyphony Digital (Tokyo, Japan)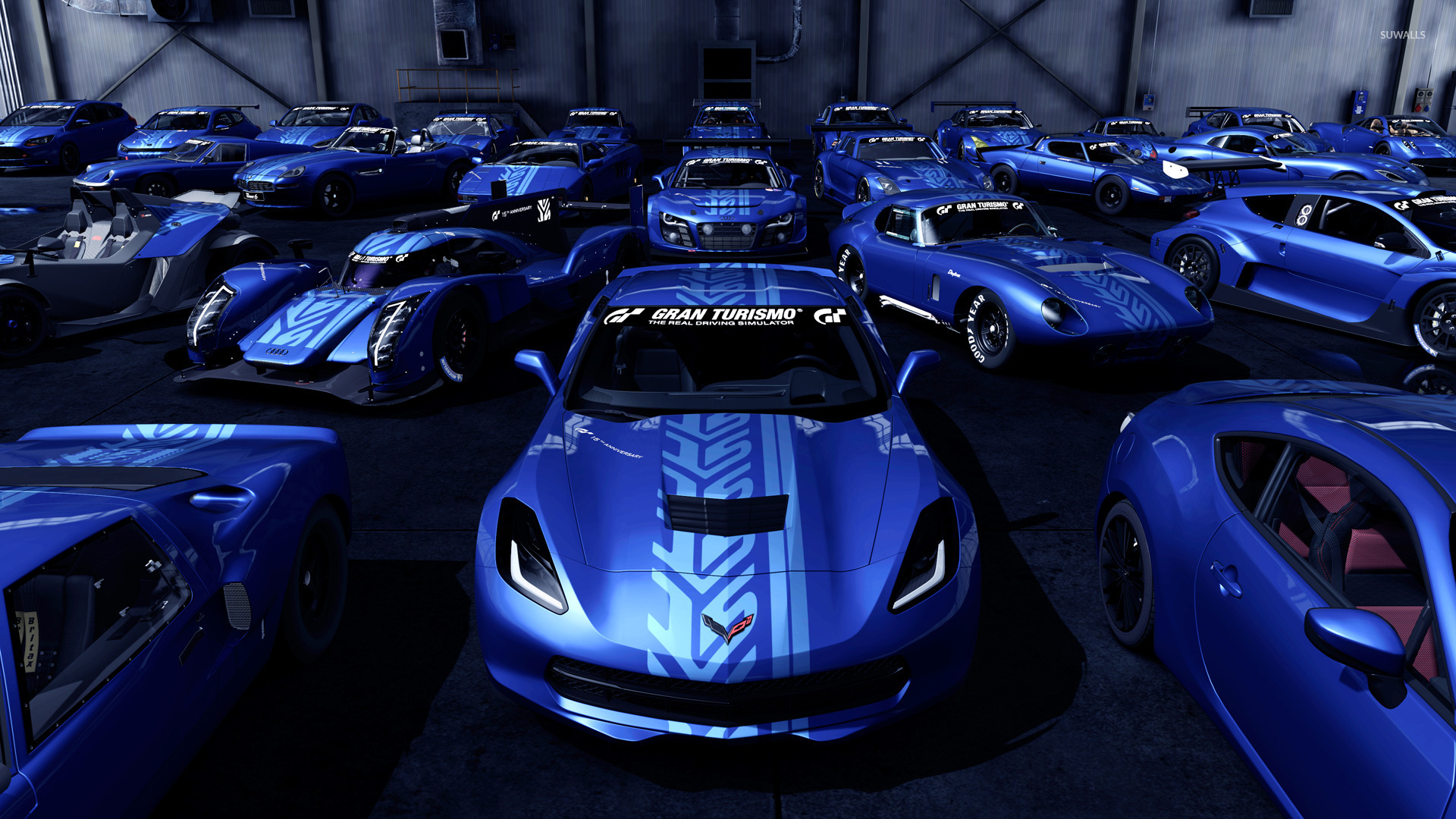 Polyphony Digital was originally a small development team within Sony's Japan operations called Polys Entertainment, but sudden success in the late 1990s helped them spin-off into their own studio. As a leading developer in the racing genre, Polyphony Digital is a long-time member of PS Studios, and is one of the few teams to exist and work with Sony since the PS1 days. They possess four studios across Japan, the Netherlands and the United States.

Polyphony is, obviously, renewed for the Gran Turismo series, which saw so far seven main installments (at least one per home console), and several 'preview' titles and spin-offs. Prior to Gran Turismo, the team did the Motor Toon Grand Prix duology. Since GT, they only did two separate projects, a mech game called Omega Boost and a motorcycle racing title, Tourist Trophy.
Currents Projects:
Gran Turismo 7 (2022; PlayStation 4 & PlayStation 5):
The eighth main installment in the Gran Turismo series and the first numbered entry since 2013, GT7 was announced at Sony's Future of Gaming event in June 2020 and was originally planned as an early 2021 title before the COVID-19 pandemic forced several delays into early 2022.

With Gran Turismo 7, series creator Kazunori Yamauchi wants to bridge the gap between older titles and the newer style brought upon by 2017's Gran Turismo Sport. While the new entry will maintain the same controversial always-online connection for even its single-player facilities, like Sport, it will also bring back several features excluded from the 2017 game's launch, such a dedicated GT Simulation Mode and a dynamic weather/time system. A notable feature will be the "GT Café", meant to help and encourage players in their car collecting endeavors, which will be a major focus in GT7.

Something of note; in a recent interview with Eurogamer, Yamauchi was asked about a potential virtual reality mode for GT7, only to turn down the question as it is something he cannot expose at the moment.

Gran Turismo 7 is set to release on March 4, 2022 for the PlayStation 4 and PlayStation 5, making this the first GT game to release on two PS generations simultaneously.
San Diego Studio (San Diego, California, US)
Just like London Studio, San Diego Studio is the result of an older Sony studio reconstructing with another team to create a new entity. In this case, Sony's American development branch 989 Studios merged with a San Diego-based studio Red Zone Interactive in 2001. Since then, San Diego Studio has become a very sports-oriented developer.

MLB: The Show is the studio's flagship series, with a new installment coming out every year since 2006. In the past they also did NBA games, and are also known for non-licensed IPs such as The Mark of Kri, the Sports Champions series and the ModNations series.
Current Project:
2021's MLB entry made history by being the first title in the series to be released on Xbox platforms, as part of a new contract between Sony and Major League Baseball to extend the former's licensing.

Of course, this doesn't seem to be the end of it, as among the parties promoting this milestone was Nintendo. While the latest release in the series was only a PS/Xbox release, it's possible the next entry or the ones beyond will also see release on Nintendo's Switch console or/and its successors.

With Sony's PC efforts, it's also safe to assume that the next games will target the PC ecosystem as well.
Santa Monica Studio (Los Angeles, California, US)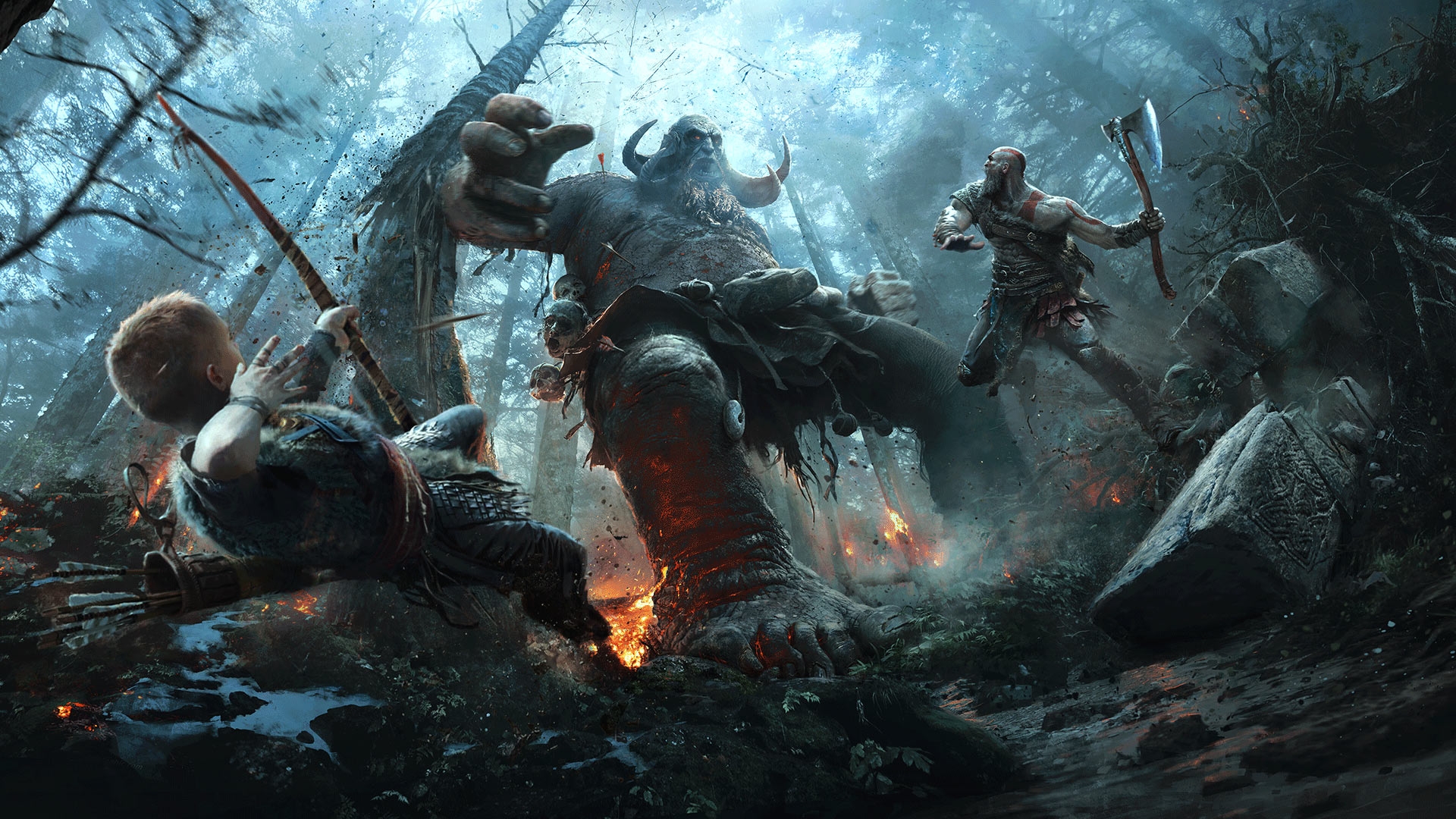 Santa Monica Studio is one of Sony's most acclaimed developers, founded by PlayStation legend Allan Becker in 1999. While studios such as Naughty Dog have been credited with promoting a more cinematic, realistic design for AAA productions, this can also be traced to Santa Monica's own titles, which always played a major role as some of PlayStation's biggest and earliest blockbusters.

Santa Monica is best known for their God of War games, which in the past also received spin-offs from former Sony-affiliated studio Ready at Dawn. Between 2001 and 2016, the studio was also heavily involved in incubating and supporting smaller teams, leading to various titles such as PlayStation All-Stars Battle Royale, Starhawk, Journey, Fat Princess, The Order: 1886 and The Unfinished Swan.
Current Projects:
God of War Ragnarök (2022; PlayStation 4 & PlayStation 5):
As with Guerrilla's Horizon, 2018's God of War soft reboot also ended with a sequel tease, before Sony Interactive CEO Jim Ryan officially acknowledged its existence in September 2020, though no gameplay footage was shown at the time.

At Sony's latest show, the sequel was finally unveiled as God of War Ragnarök with fresh footage and a plethora of details regarding its development, direction and scope. Cory Barlog, director of the previous game, will return as producer while director duties go to long-time Santa Monica Studio designer Eric Williams, a successor Cory teased at the beginning of 2020.

In addition, Ragnarök will be a significantly larger entry than its predecessor (already the longest installment in the series), including all Nine Realms to explore and a large variety of enemies and NPCs to encounter. It will also conclude the story arc that began with 2018's God of War; Barlog and the team didn't want to stretch the current saga's narrative across more installments due to the increasingly long development times that took to make the latest games.

Originally teased for 2021, God of War Ragnarök was delayed to 2022, though as of this article's release, no exact date has been disclosed. It will come to both PlayStation 4 and PlayStation 5.
Other Projects:
Starting March 2021, Santa Monica Studio has begun openly hiring for a new title, apparently separated from God of War Ragnarök.

With Cory Barlog only returning to Ragnarök as producer, the unannounced title could very well be under his direction.

Barlog has been saying for a long time that he wishes to create something of his own, a project that would uphold an original vision from him. At the post-show of Ragnarök's footage reveal, Barlog continued to tease new projects at Santa Monica, though he noticed those were still too early to be talked about as the team primarily focused on God of War.
Sucker Punch Productions (Bellevue, Washington, US)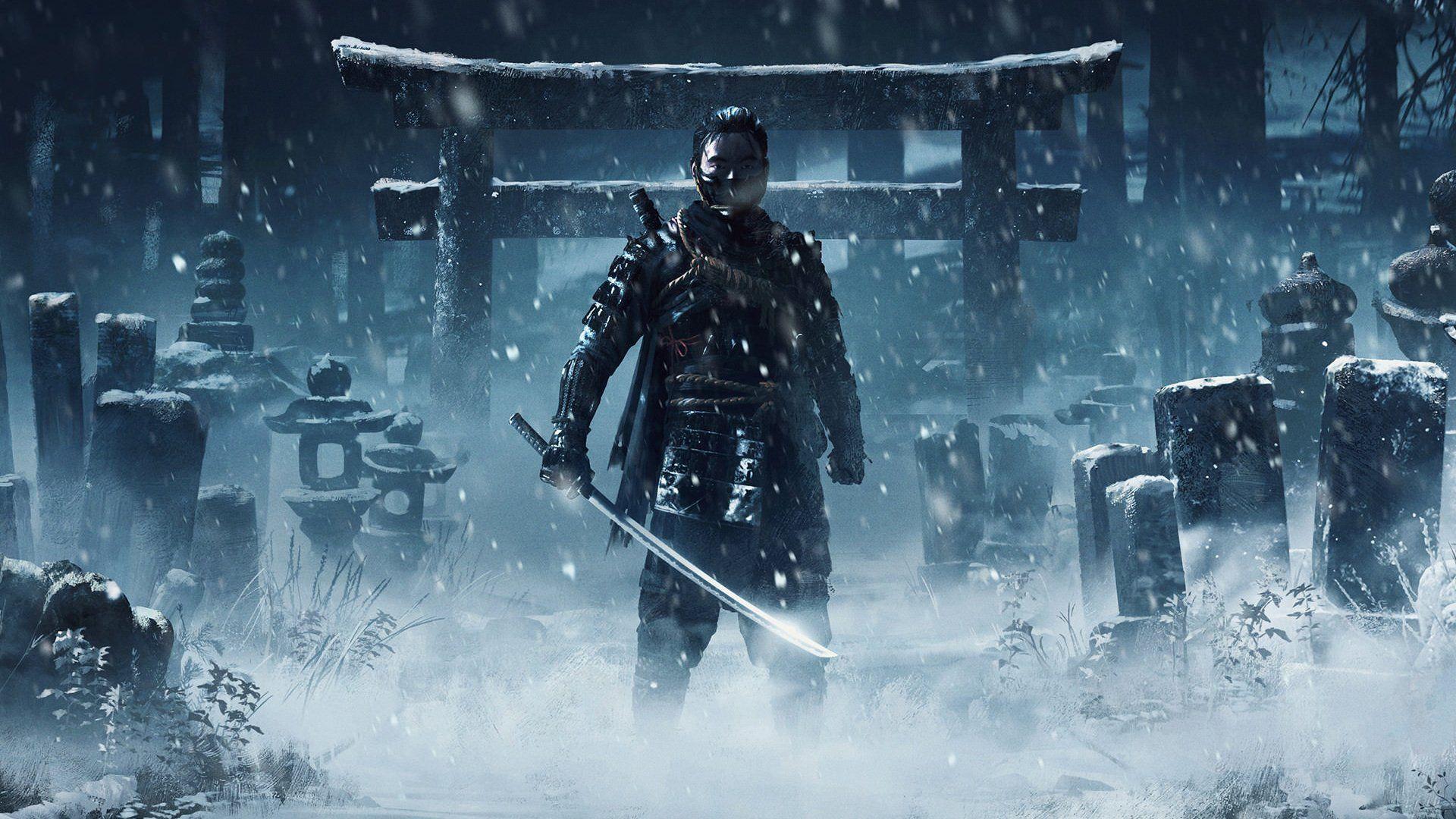 Born in 1997 by former Microsoft employees, Sucker Punch Productions was one of the few teams Sony worked with during the PS2 days that gradually rose in prominence as the console maker strived to fill in the gaps left by its third-party partners throughout the PS3 era. Acquired in 2011, Sucker Punch sometimes lagged behind some of their sister studios in terms of reception or popularity, but the studio's steady growth finally paid off in 2020 with the unexpectedly massive success of their latest release.

Under Sony, Sucker Punch Productions launched three franchises as of 2021: the stealth/platformer Sly Cooper trilogy for the PS2; the superhero-inspired sandbox InFamous games for the PS3 and PS4; and most recently, Ghost of Tsushima, a stylish open world game inspired by samurai cinema.
Current Project: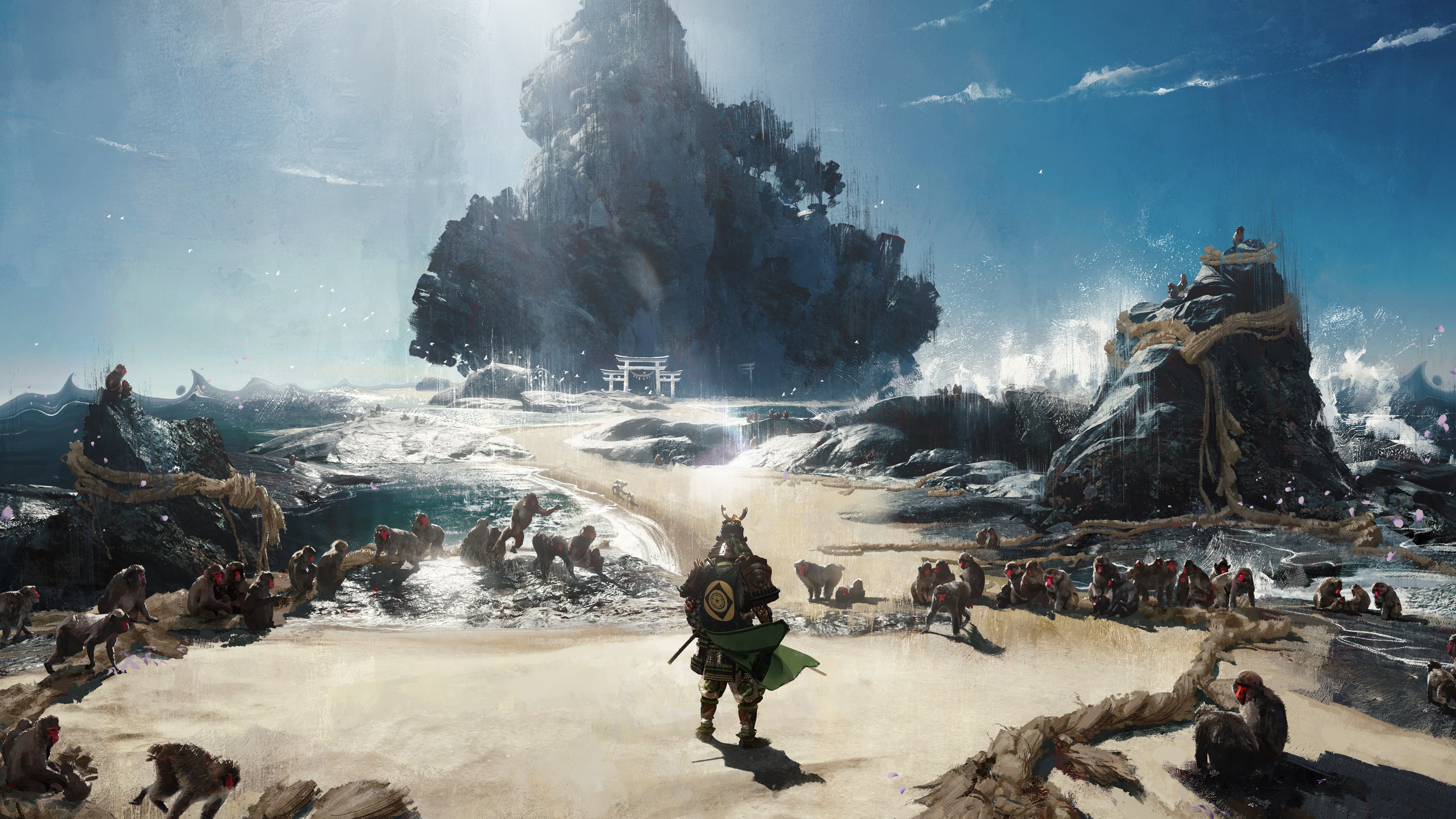 Considering the critical and commercial success of 2020's Ghost of Tsushima (including a planned movie helmed by John Wick director Chad Stahelski), it's no surprise that Sucker Punch is already hiring for what appears to be a follow-up. Specifically, positions for combat design explicitly require applicants to have played Ghost of Tsushima and analyzed its combat system.

In addition, the studio continues to maintain and support Ghost of Tsushima: Legends, the game's multiplayer mode which saw a standalone release in September.
Team Asobi (Tokyo, Japan)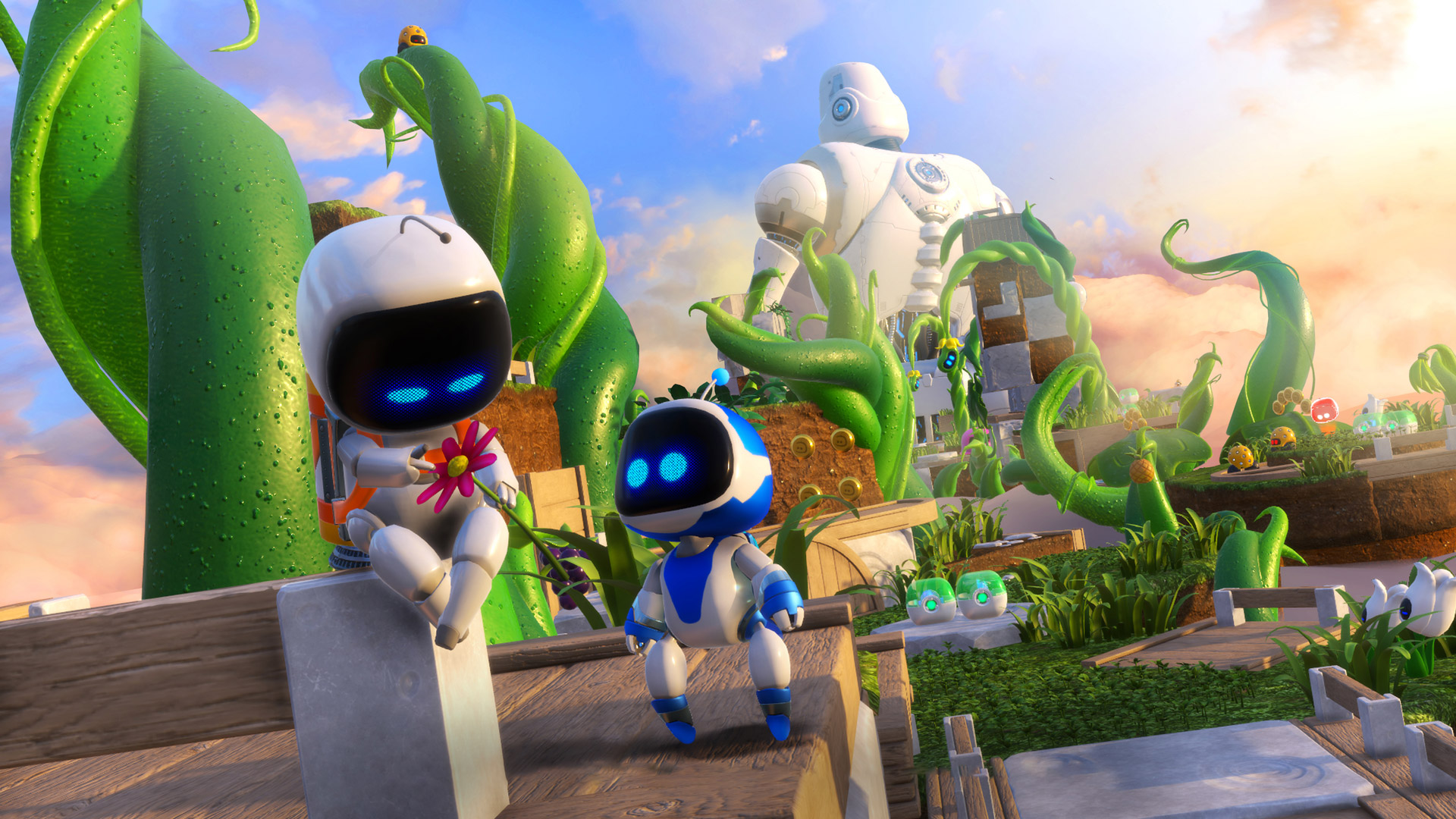 Rising from the ashes of Japan Studio, Team Asobi officially became its own entity in 2021 making it the youngest PS Studio. The team itself has existed since 2012.

Team Asobi handles the Astro Bot series, which currently includes two games across the PlayStation 4's VR headset and the PlayStation 5. They were also responsible for Astro Bot's predecessor, The Playroom.
Current Projects:
It's no secret that Astro Bot is quickly becoming a new mascot for the PlayStation brand; even the Jimbo himself expressed fondness for the quirky robot and enthusiasm for his future. The credits of 2020's Astro's Playroom even teased that Team Asobi is far from being done with the IP, though plans for this follow-up were still underway according to franchise creator Nicolas Doucet.

After getting established as its own studio in April 2021, Asobi began to tease its next project, slated to be its most ambitious yet (as all studios say). Since then, the studio has begun hiring for a "3D action game", which from my understanding basically refers to platformers in Japan. So it's really a question of 'when' and not 'if' at this point.
External Teams and Associated Projects
Deviation Games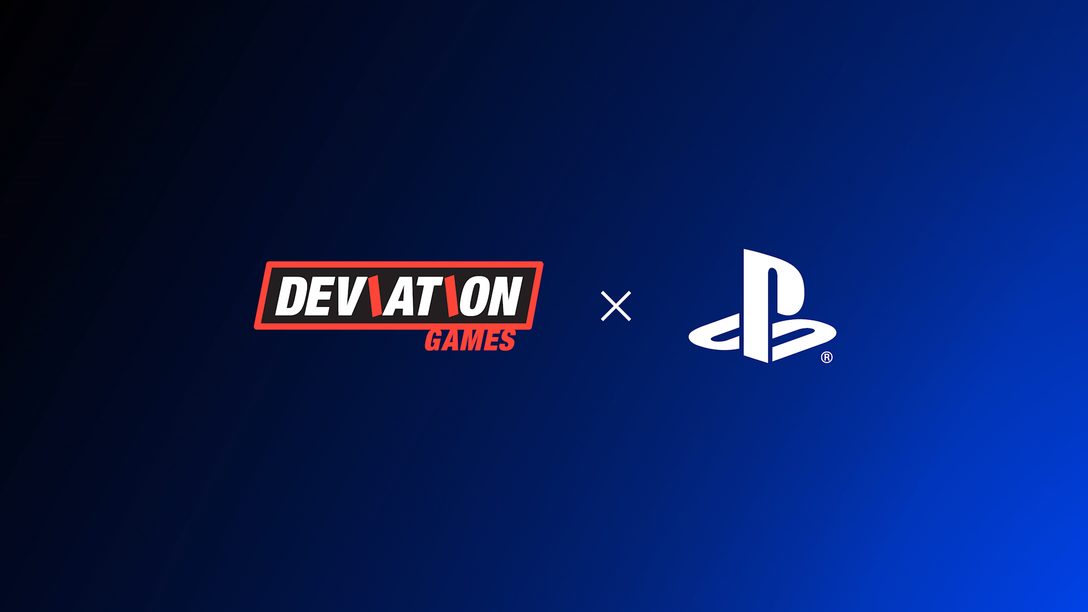 Deviation Games was founded circa 2020 by veterans of Treyarch and their Call of Duty: Blacks Ops games (specifically pivotal members Dave Anthony and Jason Blundell), and in June 2021 was revealed to have entered into partnership with Sony to develop their first game. Little is known about the game, though Anthony teased it could be story-driven, multiplayer, co-op or something else, and mentioned that development was already underway at the time of the announcement.

Hopefully before the official announcement of the title they remove creative director David Kosak – one of the "Cosby Suite" members – from the project before its eventual announcement.
Firewalk Studios
Owned by team-incubation company ProbablyMonsters, Firewalk Studios is an American team founded in 2018, whose partnership with PlayStation was announced in April 2021. Firewalk consists of developers that worked at Bungie, Activision, Bioware, Irrational Games and more, with experience in games such as Destiny, Apex Legends, Mass Effect, Bioshock and Halo; they are led by Tony Hsu, a former Activision executive.

The team's Sony-published project has been confirmed to be a new multiplayer-centric intellectual property. By the time the partnership was announced, Firewalk's game was already in a playable state according to Hulst.
Haven Studios
In March, Sony announced its investment in Haven Studios, a freshly-founded Canadian company led by former Ubisoft and Google Stadia game producer Jade Raymond, which is composed of many veterans from her former employers. In their collaboration, Haven is set to develop a PlayStation 5 exclusive new IP for Sony. Some job listings indicated Haven's game might have a Game as a Service model. As of October 2021, the studio is the home to about 54 employees.

An interview conducted by GamesIndustry shed a little more light on the studio and its project, which began its early life under the Stadia banner before Google pulled the plug on its in-house teams. Among the personnel involved are Assassin's Creed art director Raphael Lacoste, Assassin's Creed co-writer Corey May, Watch Dogs art director Mathieu Leduc and Rainbow Six: Siege production director Pierre-Francois Sapinski, as well as plenty others in the studio that worked on the aforementioned franchises.

Finally, Raymond noted three things that seem to be core principals for the studio's first title: the idea of video games being a social platform; the ever-growing "remix culture" that allows for self-expression; and the creation of new intellectual properties designed to last through generations and invite its fans to become its eventual contributors.
Rumors Section
I'd rather keep this piece clean from rumors and shaky leaks as much as possible, but there are a couple of things I think should be brought up because of the increasing weight behind them.
Twisted Metal Revival (2023; Lucid Games)
In August, notable Battlefield/Call of Duty insider and DualShockers writer Tom Henderson teased on Twitter that Twisted Metal may return by 2023. This initial leak has since been corroborated by sources familiar to VGC's Andy Robinson, who added that the release of a potential new game is meant to coincide with the eventual airing of the Twisted Metal series currently in development at PlayStation Productions and Sony Pictures.

The sudden news of Twisted Metal's return caught former Sony developer David Jaffe by surprise. Jaffe, the franchise's co-creator, expressed shock and anger over the rumor as he wasn't approached by Sony for a potential role in the revival. Jaffe previously headed the latest entry in the series, 2012's Twisted Metal for the PlayStation 3.

A month later, Robinson expanded on the initial rumor, reporting that the studio working on the project is none other than Lucid Games, responsible for Destruction AllStars, and that the game would be free-to-play. Despite their latest game's mixed reception, Sony entrusted Lucid with the IP due to their pedigree with racing games. Robinson also reported that the new title will have a free-to-play model.
Death Stranding Sequel / Successor (Kojima Productions)
Dating back to a mere month after its original launch in November 2019, a potential sequel or follow-up has been considered by writer-director Hideo Kojima, who in an interview with Vulture vaguely mentioned that if he would do another title, he "would start from zero".
Talking to AdoroCinema and reported by IGN Brazil, Death Stranding star Norman Reedus claimed that a sequel or a successor of sorts is "in negotiations", though it should be noted that this information was obtained via Google Translate, so its accuracy is still up to debate.

It should be mentioned that Kojima Productions, off the freshly-released "Director's Cut" release of Death Stranding for PS5, is also rumored to work on a cloud-based game with Microsoft, likely before any significant progress for a Death Stranding sequel will be made.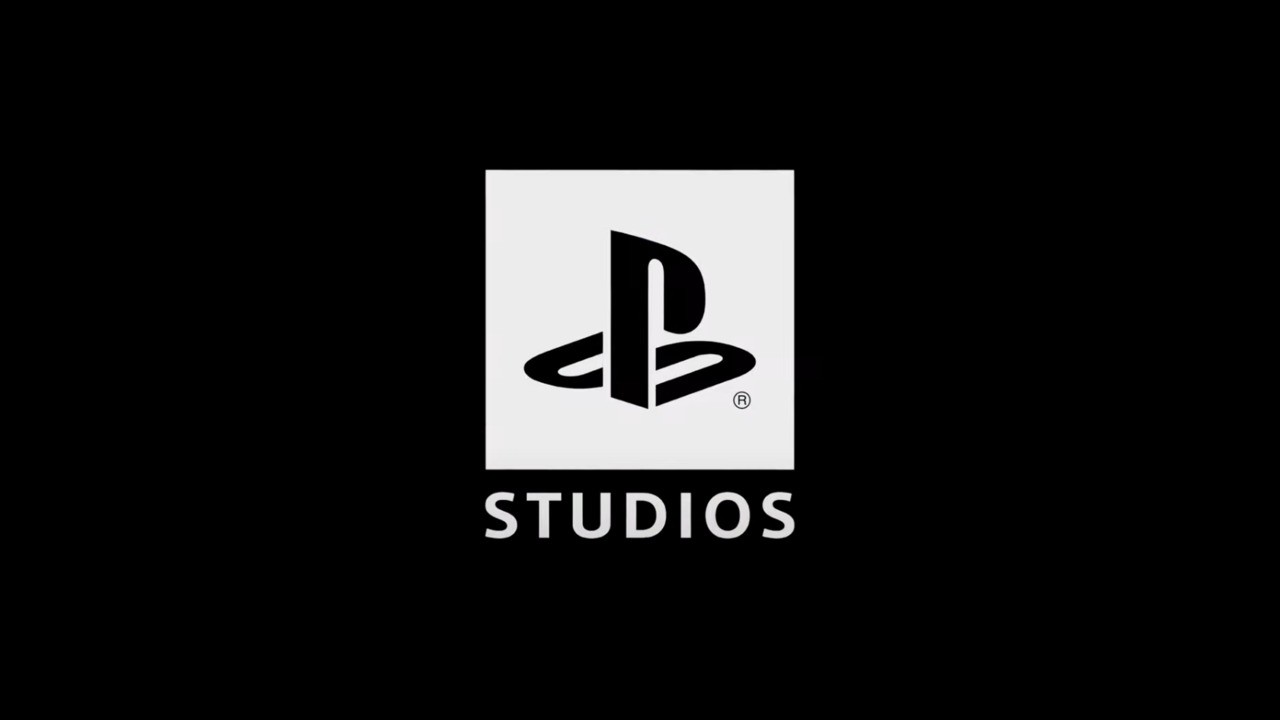 Aaaaaaaaand this is it for now. Over the past decade Sony has amassed a terrifyingly strong catalogue of blockbuster releases including The Last of Us Part I and Part II, Horizon Zero Dawn, God of War, Spider-Man, Uncharted 4: A Thief's End, Ghost of Tsushima, Shadow of the Colossus remake and Bloodborne. And there is nothing to indicate they're anywhere near done as evident by their current lineup and upcoming releases.
Demon's Souls, Spider-Man: Miles Morales, Returnal and Ratchet & Clank: Rift Apart have all been met with critical acclaim and solid sales, and the likes of Horizon Forbidden West, Gran Turismo 7, God of War Ragnarök, Spider-Man 2 and Wolverine are merely the tip of the iceberg of what's to come. This is without even touching the colossal amount of rumors and speculations that popped up over the past few years (Bloodborne remaster, Silent Hill, Sly Cooper, etc…) – which this article did not touch upon save for a selected few.
We hope this short rundown helped you get a more cohesive picture on Sony Interactive Entertainment's growing arsenal of developers and games. We're huge fans of PlayStation Studios, and we wanted to celebrate their games, upcoming projects and ambitions with you, the readers.
(Author's Note: I might also do similar rundowns to Microsoft and Nintendo in the near future, hopefully before the year ends.)