Suffice to say, Microsoft has been working hard to change the image attached to it throughout the majority of the eighth console generation. For the past three to five years, the Xbox maker was making moves to fill in the gaps in its catalogue and turn the conversation around, including the creation and evolution of its acclaimed Game Pass subscription, the rebranding of its game development department and the massive acquisition of Bethesda Softworks.
Today, Xbox Game Studios is home to over 20 studios and companies from different backgrounds working on a massive variety of genres and playstyles. And as with our rundown on PS Studios titles at work at Sony, I believe it's a good time to take a look into Microsoft's own slew of upcoming games and projects, to get everyone excited for the future, and to make some order through so, so many news and rumors going around.
As with the PlayStation Studios rundown, the Xbox Game Studios rundown is an attempt to create a comprehensive, organized list and description detailing the publisher-console maker's current and upcoming projects ranging from first-party entities to external developers, as well as listing reputable rumors and leaks surrounding them.
Now, one thing to remember before you delve in, is that in comparison to both Sony and Nintendo, Microsoft's network of reporters, insiders, leakers and others with knowledge or access to their internal plans is much larger. As such, when inspecting these leaks, reports and remarks, a priority would be given to sites such as Bloomberg, VGC, VentureBeats and Windows Central that have a more proven record than other potential sources.
With all this behind us, please enjoy the second in a three-part series detailing upcoming releases from the three console makers.
Internal Teams – Xbox Game Studios
This portion of the rundown includes all studios directly overseen by Xbox Game Studios, which includes 14 entities. The 15th entity, Xbox Game Studios Publishing, is examined in a further part of the article.

Xbox Game Studios was known as Microsoft Studios, Microsoft Game Studios, and Microsoft Games at various points throughout its existence until 2019. The division was originally founded in 2000, born out of Microsoft Games Group.
343 Industries (Redmond, Washington, US)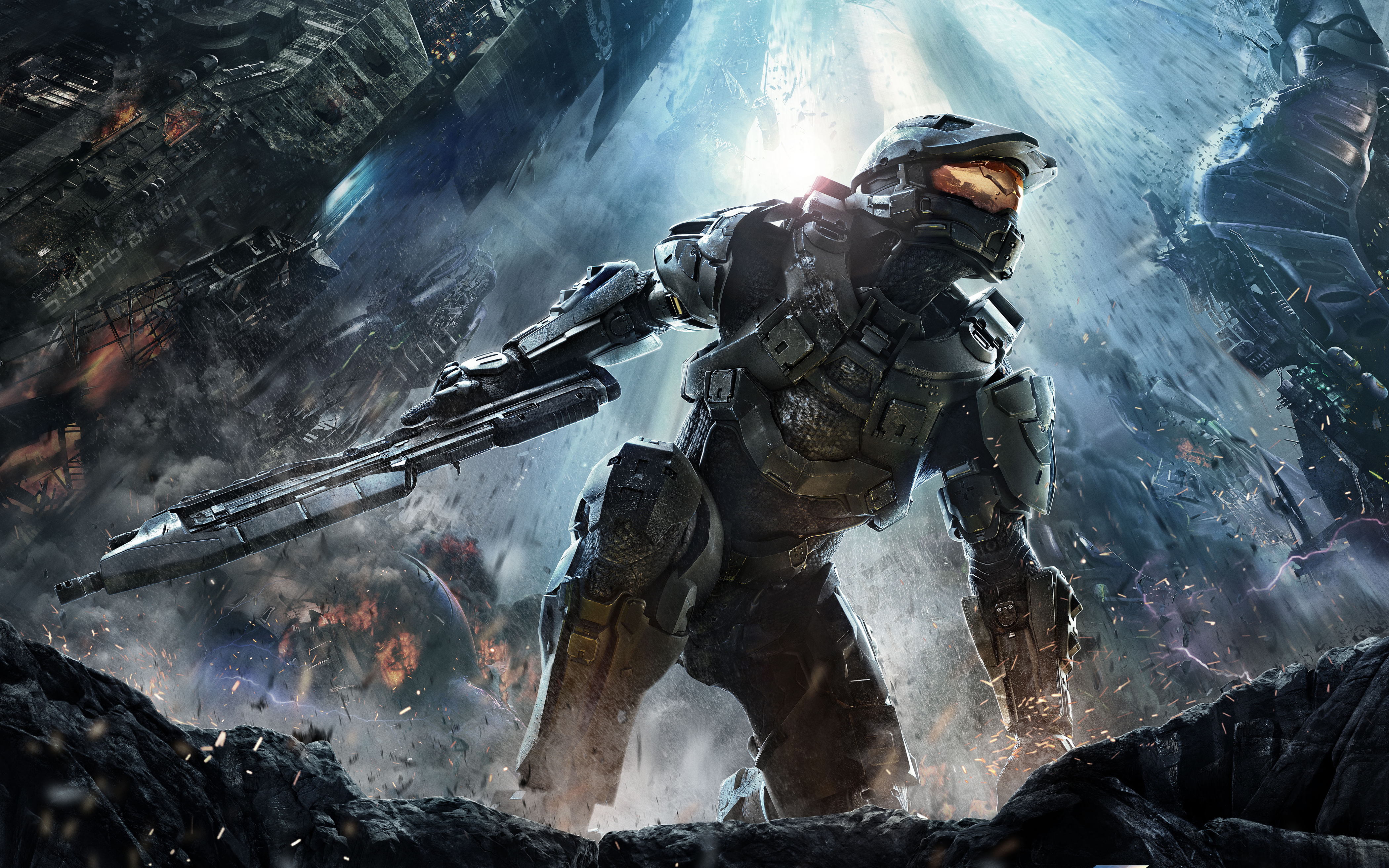 After Bungie parted ways with Microsoft, the latter founded a new studio to take over Xbox' flagship franchise Halo and its expansive extended universe. Established in 2007, 343 Industries has since become a cornerstone in Microsoft's game development umbrella, and its Halo games often lead Microsoft conferences and other gaming events.

343 Industries' major works so far include mainline installments Halo 4 and Halo 5: Guardians, as well as co-developing 2017's Halo Wars 2 with Sega's Creative Assembly studio. Outside those, 343i also remastered past Halo titles made by Bungie, all included in the compilation Halo: The Master Chief Collection.
Current Projects:
Halo Infinite (2021; Xbox One, Xbox Series X|S & PC):
Announced at E3 2018, Halo Infinite was originally planned as a launch title for Microsoft's Xbox Series X and S. A polarizing reception for the game's first campaign footage led Microsoft to delay Infinite for over a year, eventually settling on a December 2021 release.

According to 343 Industries, Halo Infinite aims to tell a more "human" story and it will bring back focus on Master Chief following the latter's reduced role in 2015's Halo 5: Guardians. Among other things, players will be equipped with the Grappleshot, a grappling hook device, and the campaign will be more open-ended in design compared to previous mainline entries. The story will feature the Banished, a faction introduced in Halo Wars 2, and the campaign length is said to be "several times larger" than 343i's previous two efforts combined.

The multiplayer portion of Infinite is slated to be free-to-play, and will launch alongside the single-player campaign; among its features as a training mode for players called the Academy, and both cross-play and cross-progression across all platforms. Infinite is also set to include returning features such as campaign co-op and the Forge mode, but those won't launch with the initial release and instead will be added at a later date.

The game as a whole is designed to be a "platform" for the future of Halo. The final product won't be a live-service title according to 343i, but will form the foundation for the franchise's next 10 years.

The game will make use of 343i's new Slipspace engine, and development is supported by several studios including SkyBox Labs, Spearsoft, Certain Affinity, Atomhawk and fellow Xbox studio The Coalition. Leading the project is split between long-time Halo veteran Joseph Staten who oversees the single-player campaign, and 343i producer Pierre Hintze who works on the multiplayer portion. Previously, the development was led by Chris Lee, who himself was brought in after the departure of Halo 5 director Tim Longo.

Halo Infinite will release on December 8th, for Xbox One, Xbox Series X|S and PC.
Other Projects: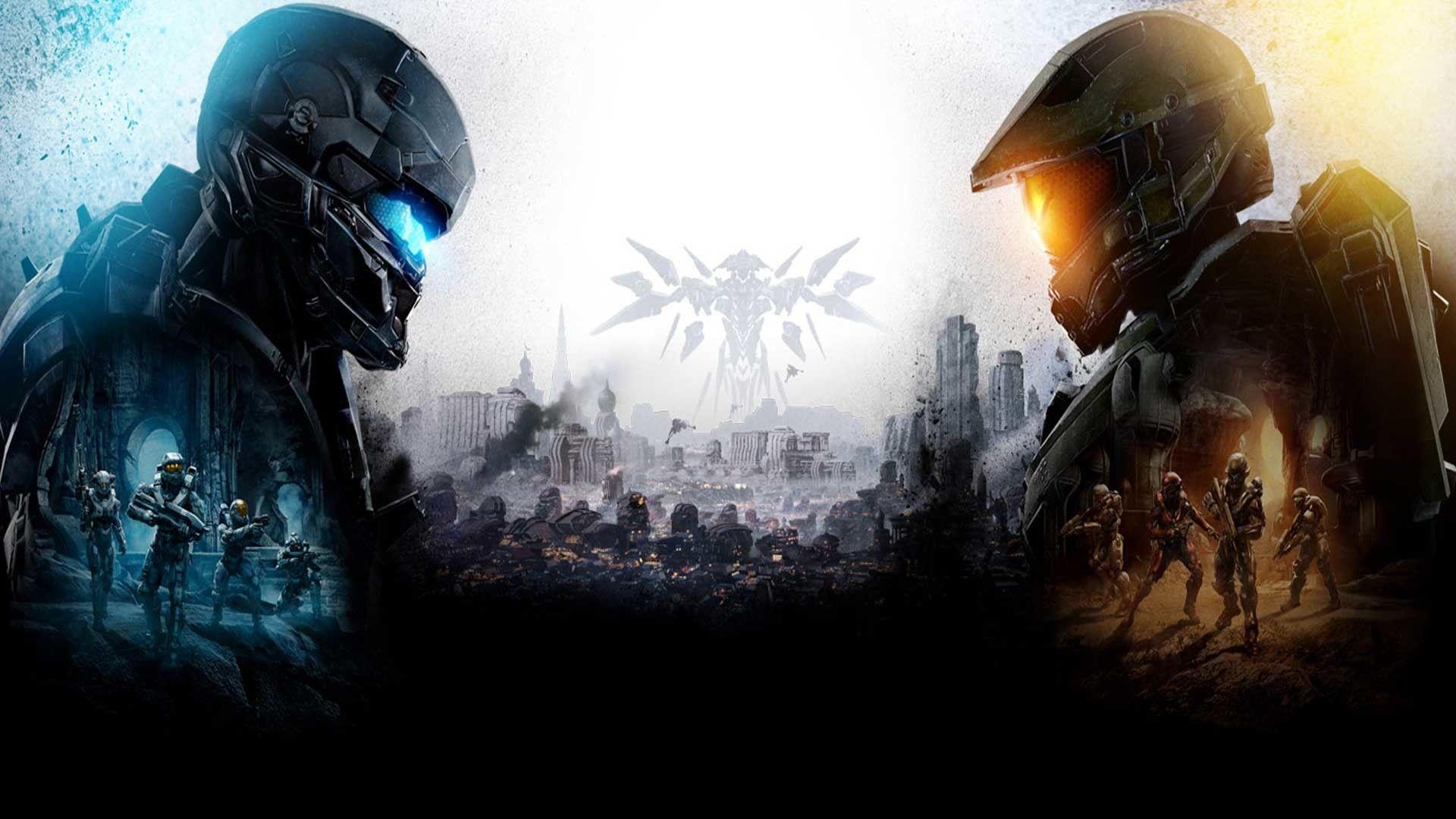 A Nvidia Database leak showcasing several potential PC releases included 343i's 2015 game Halo 5: Guardians. The studio's community director Brian Jarrard was quick to dismiss the listing of the game, reasoning it could be for Halo 5: Forge and adding "never say never, but nothing underway currently" as the studio was primarily focused on Infinite and continued support for Halo: The Master Chief Collection.

Halo 5: Guardians was the second chapter in 343i's "Reclaimer Saga" and was released exclusively on the Xbox One on October 27th, 2015, long before Microsoft established it's day and date console-PC release policy. To date it remains the only traditional Halo title not released on PC, as well as the only pre-Infinite one not included in The Master Chief Collection. Halo 5: Forge, a free map editing tool from the base game, was released for PCs in 2016.
The Coalition (Vancouver, Canada)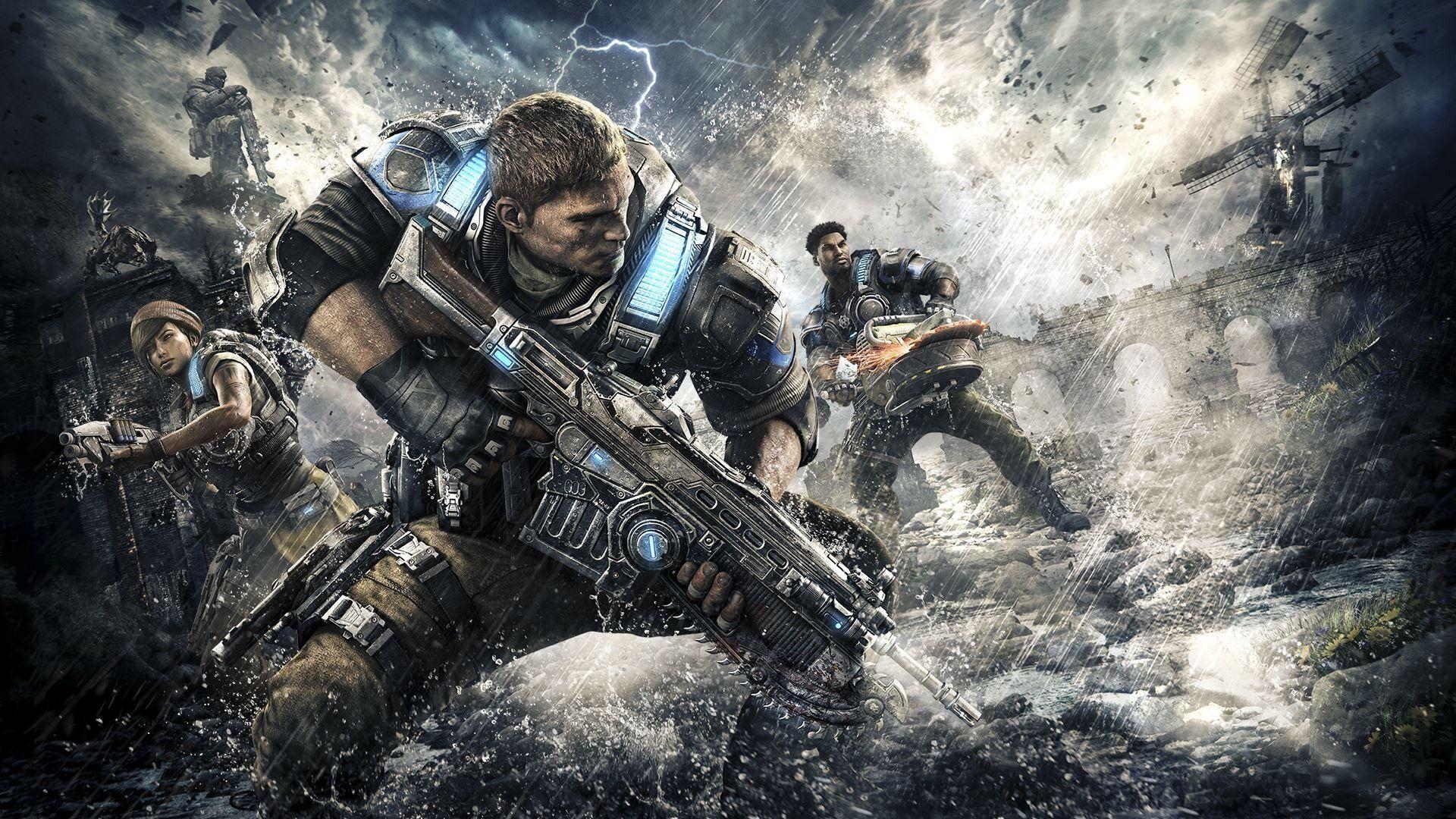 Known by many names since its establishment in 2010, The Coalition morphed into being the handler of the Gears of War series after Microsoft acquired the IP from creator Epic Games. Since then, they've also continued the series' tradition of pushing Epic's Unreal Engine to its limits.

The Coalition is responsible for 2016's Gears of War 4 and 2019's Gears 5, as well as the latter's Hivebusters expansion pack. They also co-developed Gears Tactics with Leyou's Splash Damage studio.
Current Projects:
Gears of War Franchise Plans: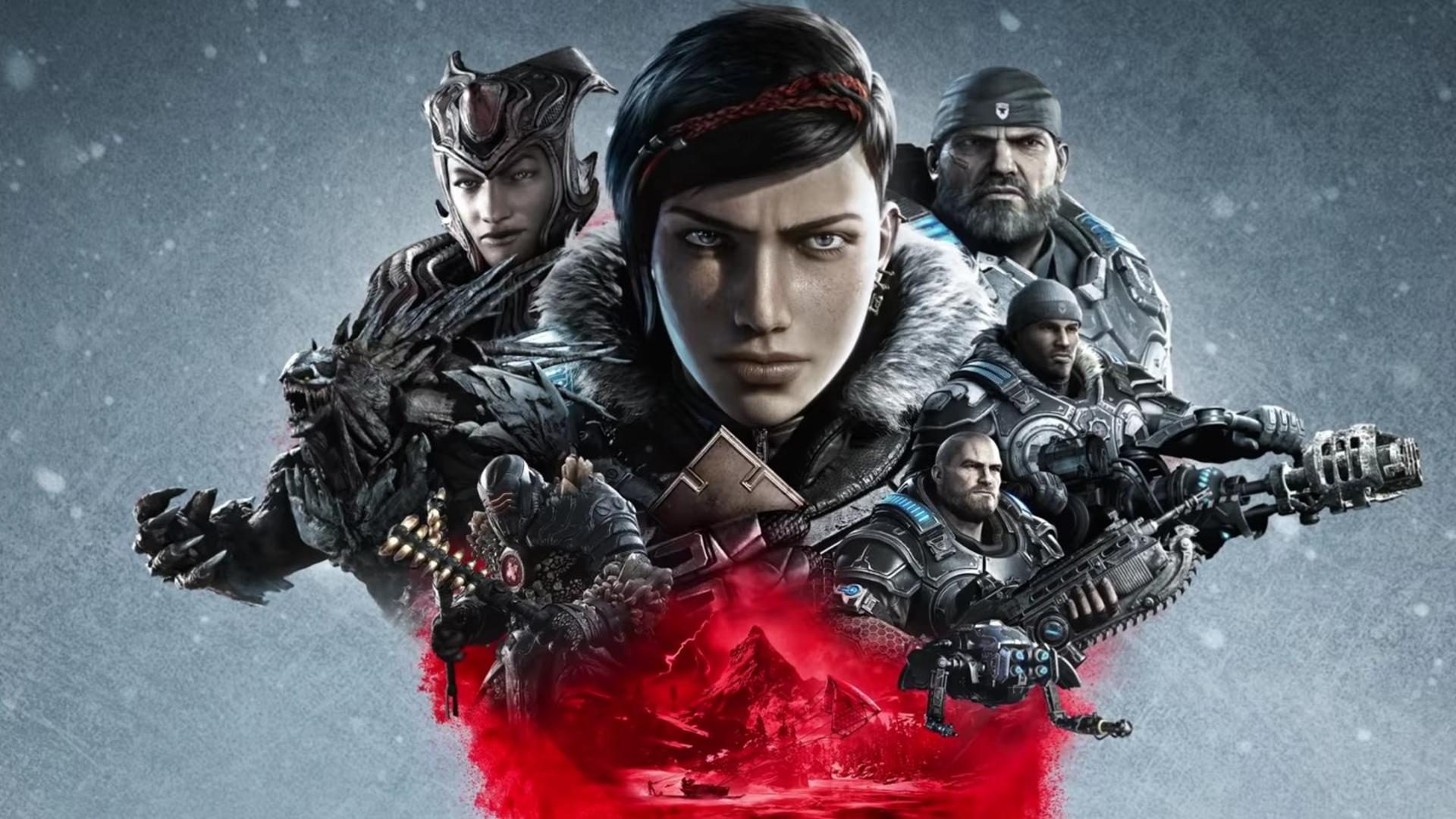 As one of Microsoft's flagship franchises, Gears of War will probably continue until the sun turns dark. While the inevitable sequel to 2019's well-received Gears 5 is still under wraps, The Coalition has already begun staffing for more Gears projects since at least March, to help "forge the future" of the series.

In addition, Gears 6 was one of the games mentioned through the Nvidia GeForce database leak that occurred in September.
Other Projects:
In May, the studio announced that it will be winding down support for Gears 5 to focus on new projects using Unreal Engine 5. Later in July, the studio also showed a beautiful early glimpse into their experiments with the engine.

The same month, people found out a Linkedin account of a level designer working at The Coalition, mentioning the development of a new IP. Mentions of the new IP have been removed by the account, but not before screenshots of the profile were taken. According to the profile, they've been working on the project since February.

Going back to May, before The Coalition's announcement, VentureBeats' resident leaker Jeff Grubb mentioned that alongside the Gears franchise and support to 343i's Halo Infinite, the Vancouver studio had another project in the works, that was likely to be a new property. He also mentioned that the project in question could be set in the Star Wars universe, but admitted that it could be wrong, something an employee of the studio confirmed to be the case.
Compulsion Games (Montreal, Canada)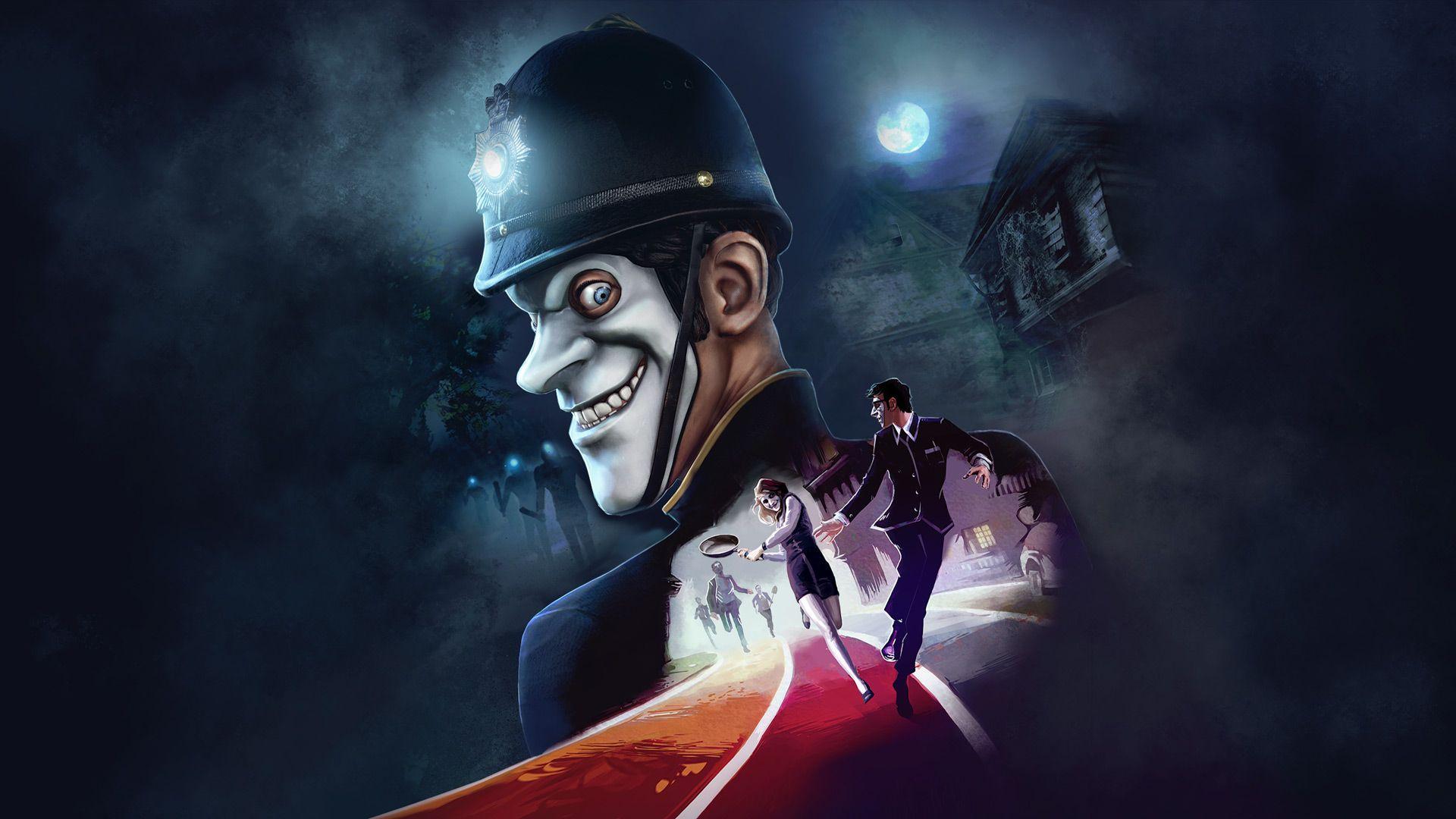 Compulsion Games is one of the studios acquired by Microsoft throughout 2018-2019. Founded in 2009, the studio initially worked as support for other development teams to raise funds for their own games, before finally moving to original projects in 2013.

Compulsion Games are best known for the 2018 immersive sim We Happy Few.
Current Projects: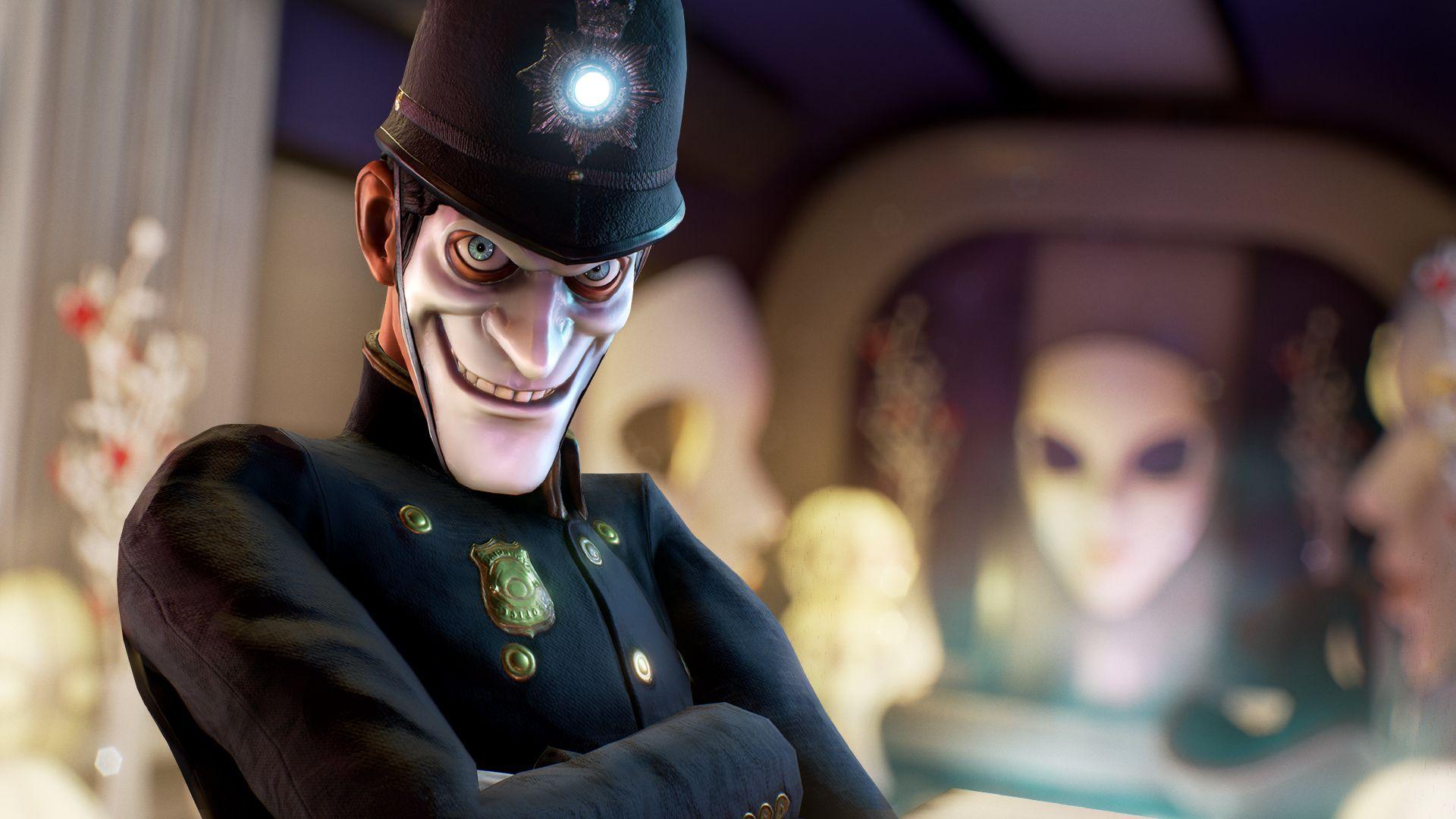 Recently talking to Xbox Squad, Compulsion's community developer Naila Hadjas shared some details about the studio's current project, including the game being in active development and release will avoid the early access format used for We Happy Few.

Hadjas also confirmed that their new title will be presented from a third-person perspective. The focus of the development is on its narrative and a more structured design that seemingly moves away from the procedural generated style of its predecessor.

Elsewhere, Xbox researcher Klobrille claimed that the game will be a dark fantasy, which was backed up by Windows Central's Jez Corden.
Double Fine Productions (San Francisco, California, US)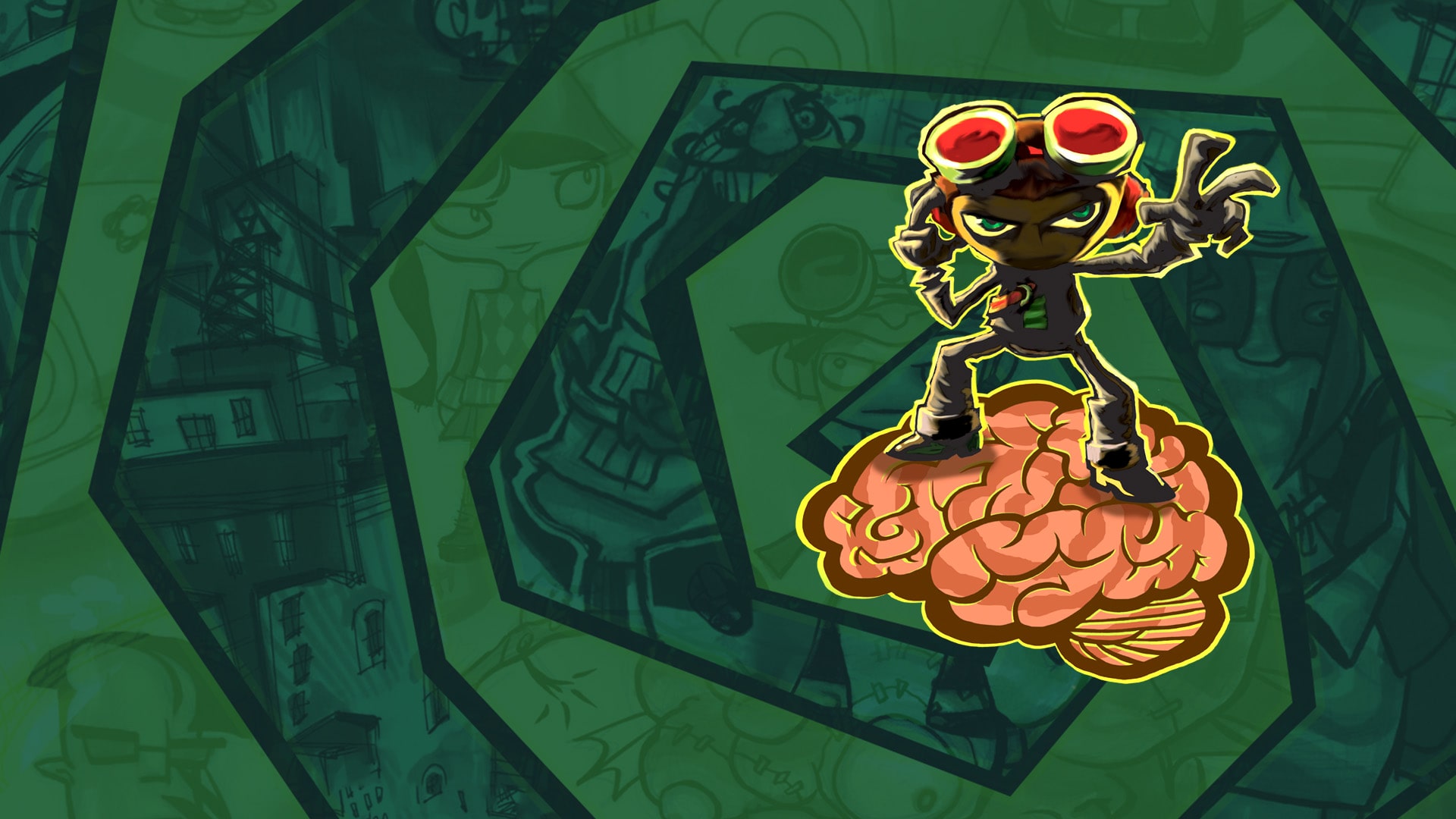 During the 1990s, LucasArts released multiple graphic adventure games such as Monkey Island, Full Throttle and Grim Fandango full of charm, wit and heart. The spirit of those games found a loving home with Double Fine Productions, a small studio founded in 2000 by Tim Schafer, who worked on most of those projects. In 2019, Double Fine joined Xbox Games Studios.

Double Fine is best known for the Psychonauts series, which saw a fresh release in 2021 with the long-awaited Psychonauts 2. They are also known for the critically acclaimed Brutal Legend and the two-parter Broken Age, the latter returning to the adventure genre Schafer was known for during the 1990s.
Current Projects: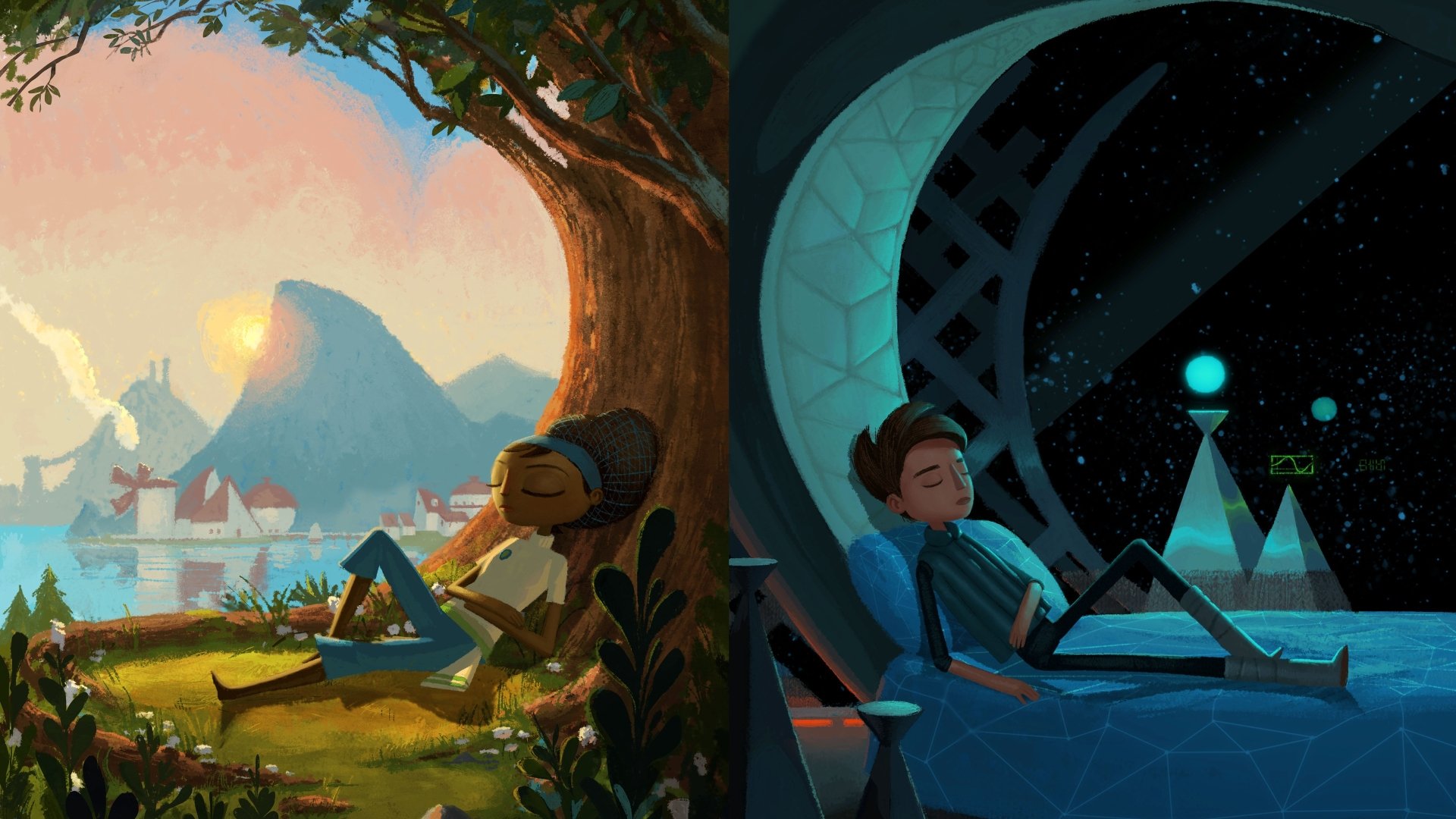 After six years in development, Psychonauts 2 finally released to the world in August, enjoying strong reviews on par with its predecessor, and Schafer is already looking towards the future.

In an interview with GamesIndustry, Schafer said that after working through remasters, a return to point-and-click adventures with Broken Age, and finishing the sequel to Psychonauts, the director-designer and his team would like to tackle something "completely new" that will surprise their audience.

Schafer also mentioned that Double Fine plans to work on several projects at once after a period of time that required the entirety of the studio to complete Psychonauts 2, adding that they "have enough ideas to do that".
The Initiative (Santa Monica, California, US)
Formed in 2018, The Initiative was built to produce high-quality blockbuster titles for Microsoft platforms. Located in California, the studio spent its first years amassing a respectable team that includes veterans from Crystal Dynamics, Rockstar Games, Bioware, Sony Santa Monica Studio, Naughty Dog and Respawn Entertainment.
Current Projects:
Perfect Dark (TBA; Xbox Series X|S & PC; Co-Development with Crystal Dynamics):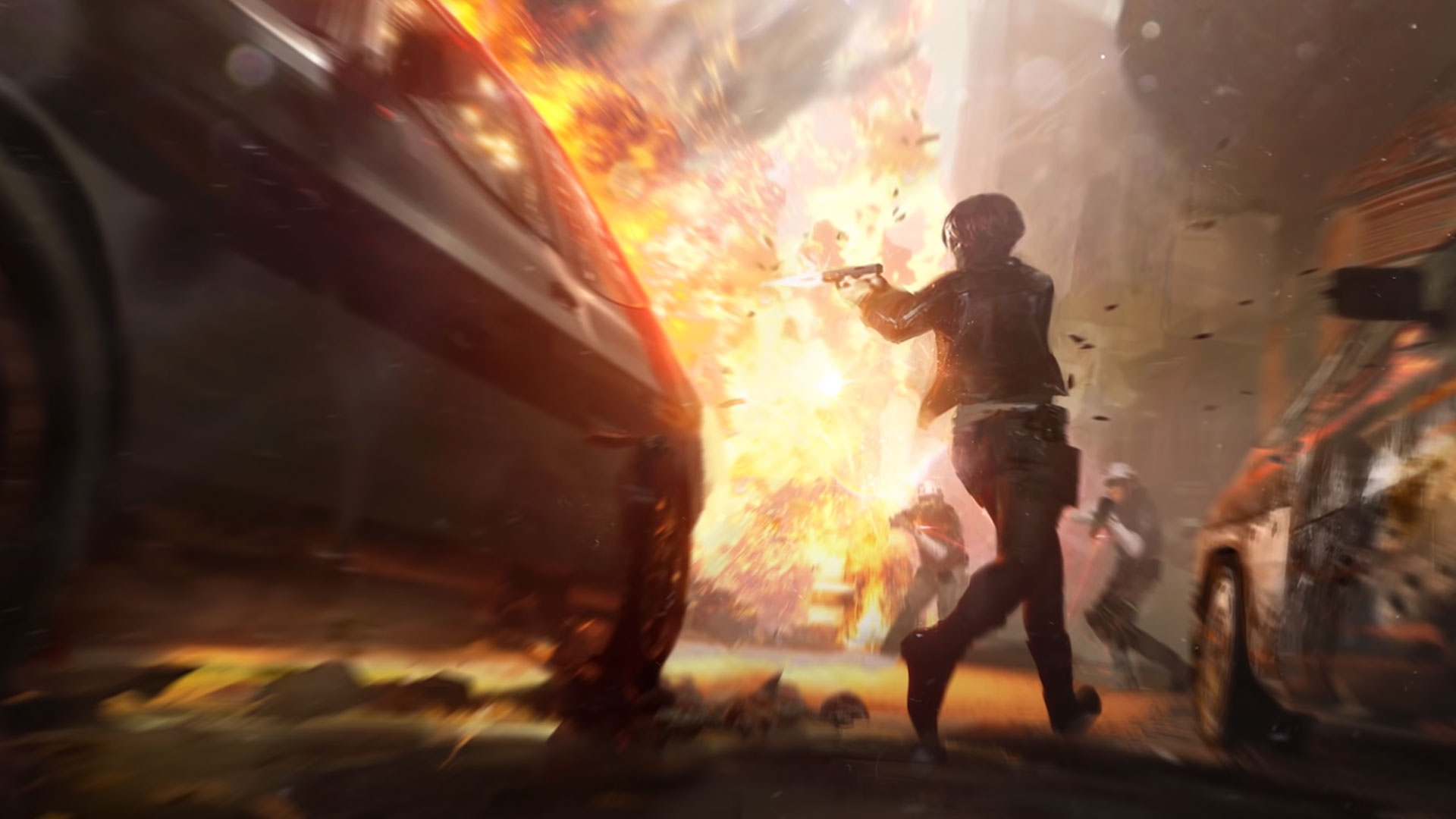 After almost two years of speculation and rumors following the studio's foundation and the label "AAAA" getting thrown around, The Initiative finally revealed their first project at The Game Awards 2020: a reboot of Rare's Perfect Dark franchise, whose last release was a 2010 remaster/remake of the first game.

Following its official announcement, The Initiative leads got to talk about the title, which will differentiate itself from other first-person shooters through a greater emphasis on spy-like gameplay and espionage, as well as focus on the player's physicality. While little information is available on the narrative, The Initiative said that the story will focus on protagonist Joanna Dark operating in a world that has been ravaged by ecological disasters and exploited by corporations.

Perfect Dark development is led by game director Dan Neuburger. In September 2021, The Initiative announced that they have partnered with Square Enix' Crystal Dynamics to develop the game. The Initiative studio head Darrell Gallagher used to be part of Crystal Dynamics.

Perfect Dark is set to be released on Xbox platforms as well as PC.
inXile Entertainment (Tustin, California, US)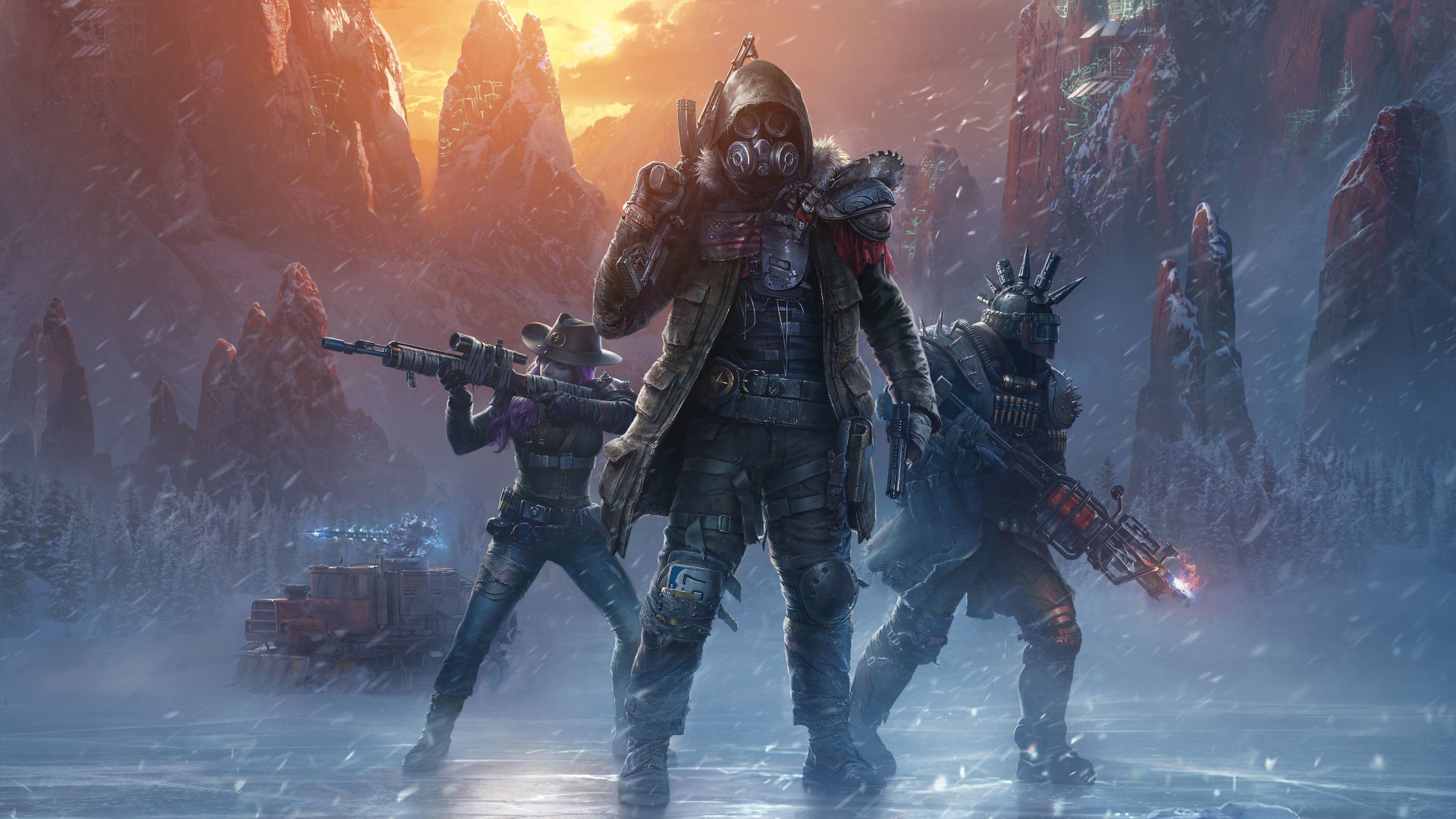 When acclaimed RPG developer Interplay faltered at the turn of the millennium, inXile Entertainment was one of the few entities born from its collapse. Founded in 2002, inXile inherited the RPG lineage of its predecessor and continues to curve its own legacy into the genre. inXile joined Xbox Games Studios in 2018, alongside fellow RPG developer Obsidian.

inXile is the owner of the Wasteland and Bard's Tale IPs. They're responsible for 2014's Wasteland 2 and 2020's Wasteland 3. They also developed 2017's Torment: Tides of Numenera, a spiritual successor to 1999's critically acclaimed Planescape: Torment.
Current Projects: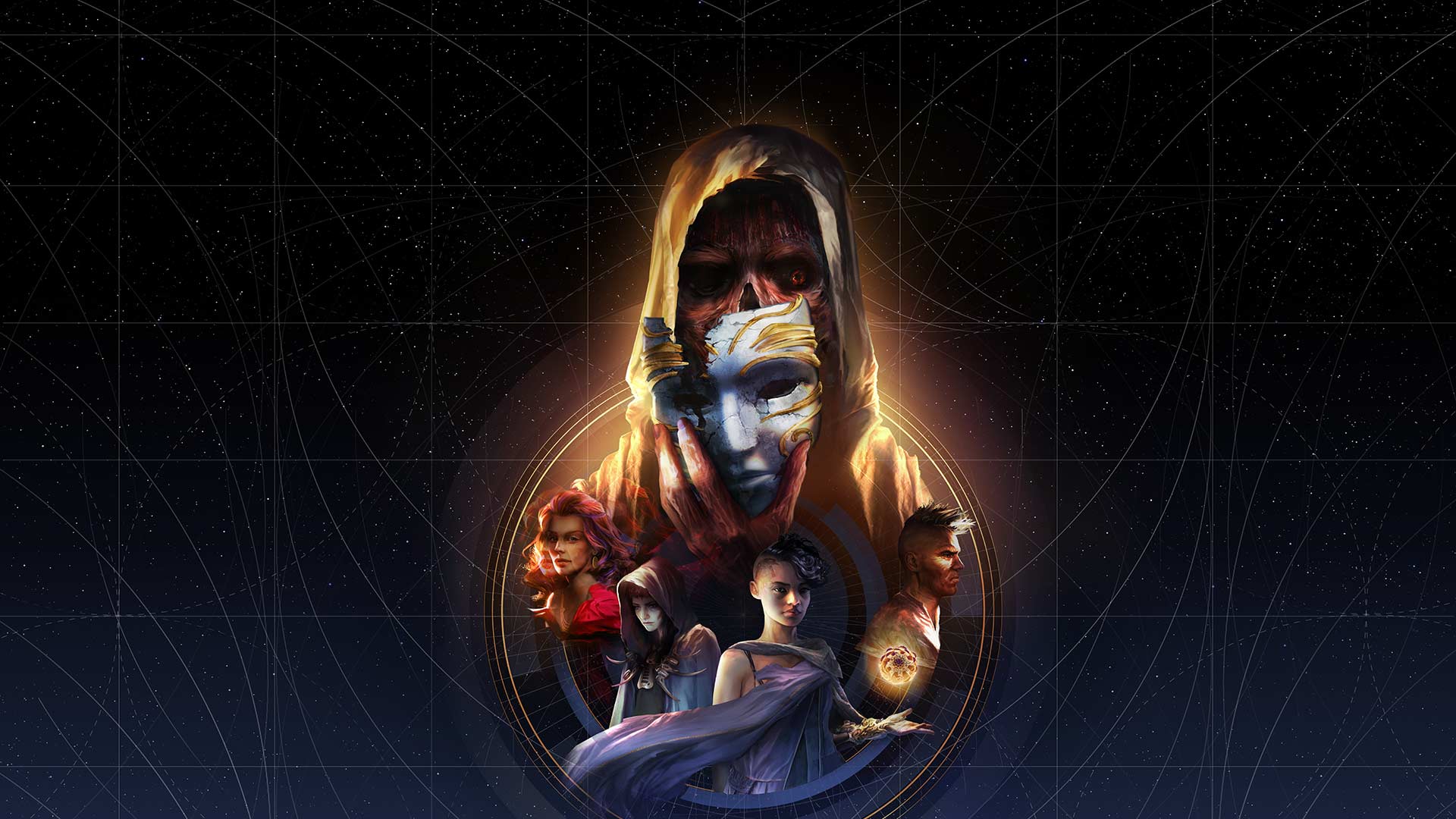 At the time of inXile's acquisition by Microsoft, the studio was still working on the Deep Silver-published Wasteland 3, which launched in August 2020 and saw its final expansion packs releasing in October 2021. Now, inXile is working on another game, dubbed "Project Cobalt" according to Windows Central's Corden.

The title was first teased by lead combat designer Dean Rymer in October 2020, and a bit later by Chad Moore, who appears to be that game's director. Job openings by the studio indicated that the game, an RPG, might be presented through first-person perspective. Earlier job listings also confirmed that the new project will be powered by Unreal Engine 5.

There has been some speculation that Project Cobalt will be in a steampunk setting after the finding of Pinterest boards for the topic managed by the studio's creative leads.
Mojang Studios (Stockholm, Sweden)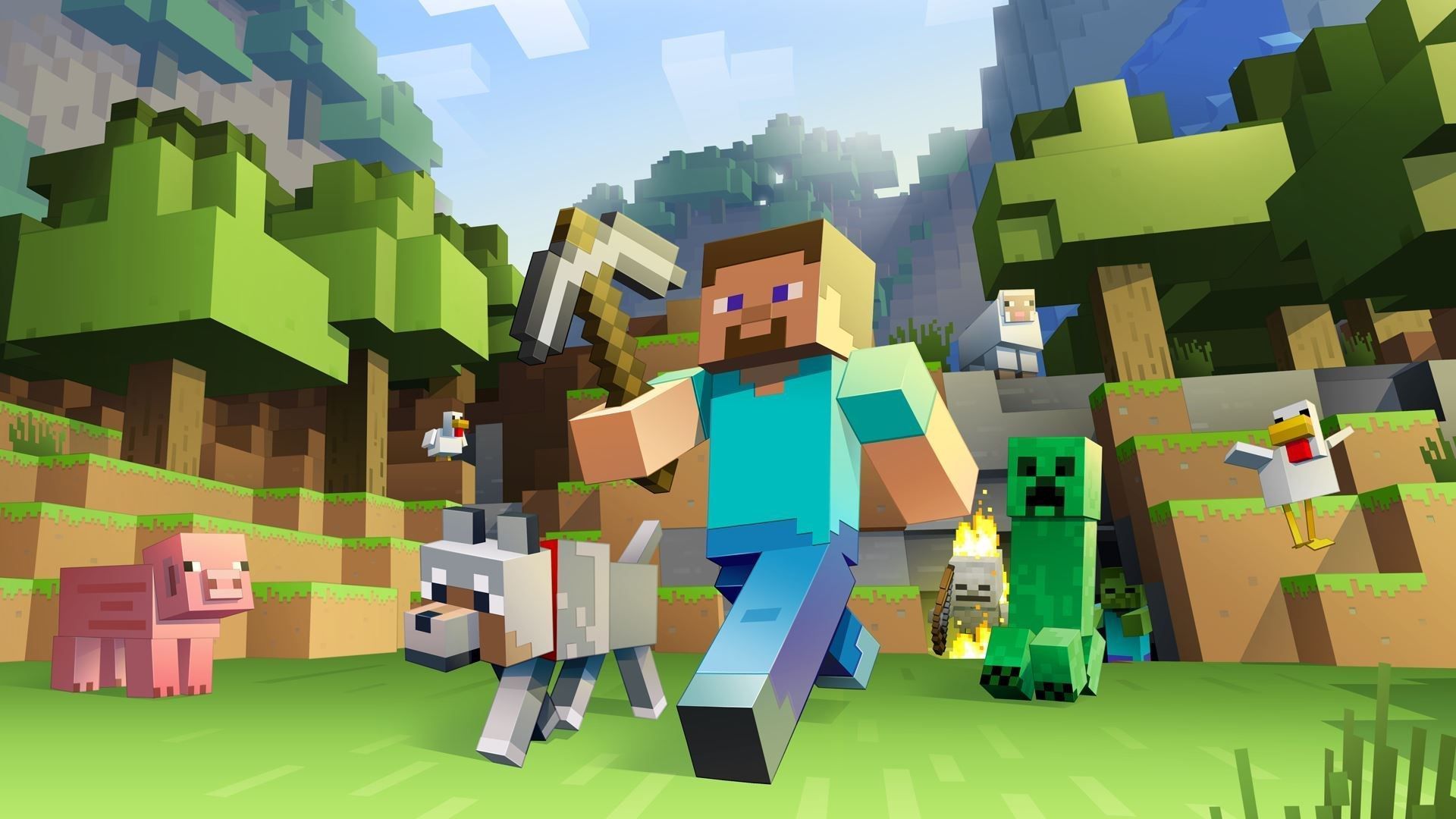 Mojang Studios is responsible for the very best-selling video game in history, and that's probably all you would know and care about from this team. Founded in 2009, this Swedish studio is one of Microsoft's biggest, with over 600 employees across the board. Microsoft acquired Mojang in 2014, for $2.5 billion.

Of course, Mojang is famous for Minecraft, including developing or observing a variety of spin-offs based on the property. They have also served as a publisher for Oxeye Game Studio's Cobalt games.
Current Projects: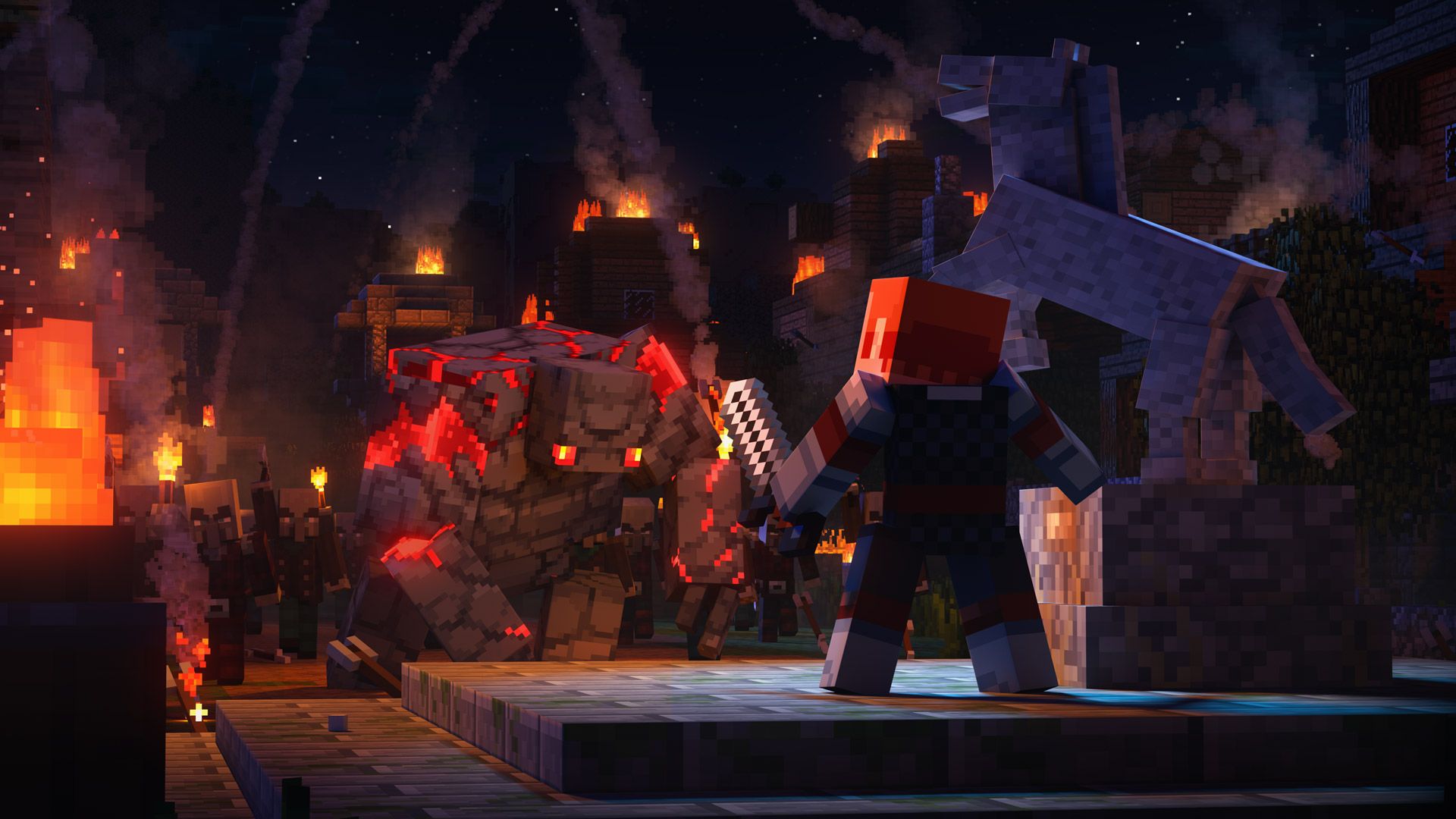 Aside from their never-ending work on Minecraft, Mojang also released the dungeon crawler spin-off Minecraft Dungeon in 2020, which continued to receive its own updates and expansions throughout 2021.

While nothing has been disclosed yet with Mojang's future projects, Windows Central's Corden mentioned that he heard that the Swedish studio is working on at least two more titles separated from Minecraft or Minecraft Dungeons.
Ninja Theory (Cambridge, England, UK)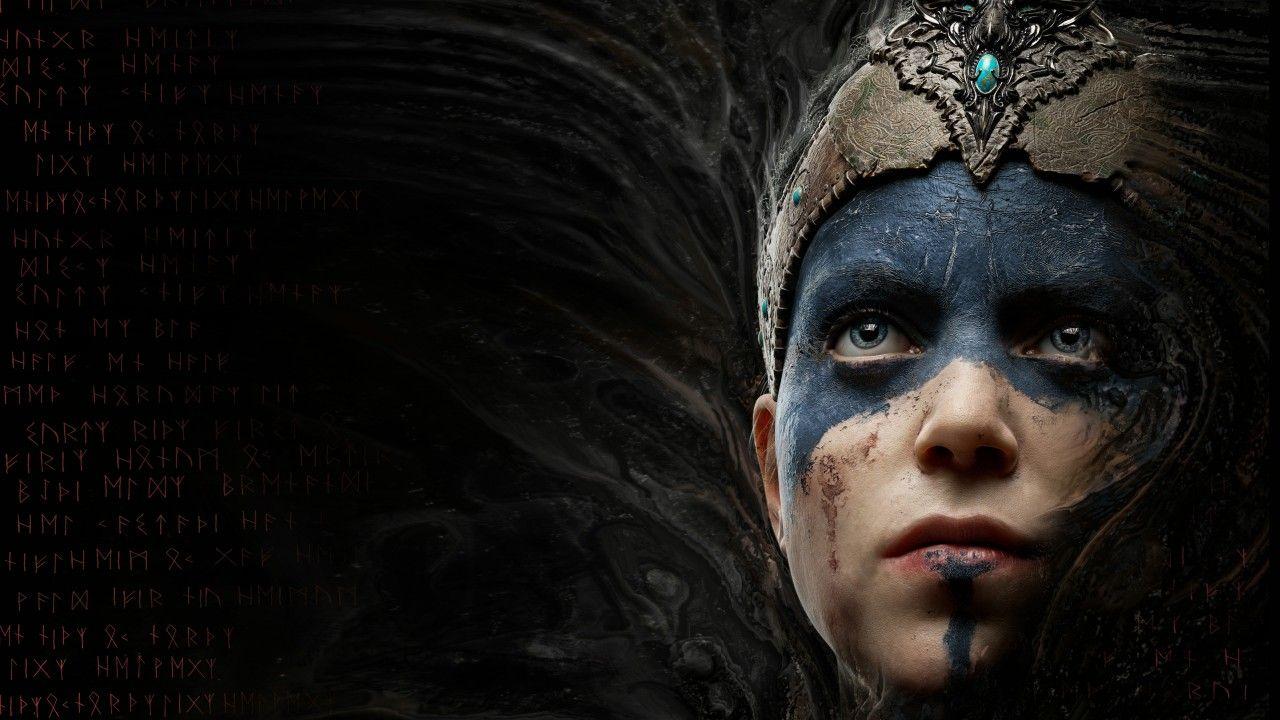 Founded in 2000, Ninja Theory is a British studio with strong affinity towards character-driven action-adventure games with striking visuals and focus on lively, detailed animations. While titles made by the studio struggled to be financial hits, many of them have been well-received by the press and formed small yet passionate fanbases for their artistic merits and heartfelt stories. It was one of the studios acquired by Microsoft in 2018.

Nowadays, Ninja Theory is best known for the Hellblade franchise, which began in 2017 with "indie AAA" Senua's Sacrifice. The studio also dips their hands in virtual reality development.
Current Projects:
Senua's Saga: Hellblade II (TBA; Xbox Series X|S & PC):
Unexpectedly announced at The Game Awards 2019 alongside a first look at the then-upcoming Xbox Series X, Senua's Saga: Hellblade 2 is the sequel to Senua's Sacrifice. In June 2020, it was confirmed that the title will use Unreal Engine 5.

Since then, Ninja Theory has been sharing glimpses and teases about the Hellblade sequel, including an in-progress screenshot in February, and a combat training video diary by Senua's actress Melina Juergens.

In June 2021, Ninja Theory shared some development updates regarding the title, where creative lead Tameem Antoniades mentioned that the team was working to "complete a big chunky slice" of Hellblade 2 before the game will move to full production. Other details shared included the setting of a ninth-century Iceland, increased focus on brutal combat, and some work in-progress.

Senua's Saga: Hellblade 2 will be released for the Xbox Series X|S and PC.
Project: Mara (TBA; Platforms Unknown):
Announced in January 2020, Project: Mara is an experimental title meant to push the boundaries of storytelling in video games.

Mara is designed to be a grounded, realistic representation of "mental terror", with the studio studying through documented experiences to recreate psychological horror "as accurately and realistically as possible". The entirety of the game will be set in one, highly-detailed apartment.
The Insight Project:
Less of a singular game and more of a long-term work, The Insight Project is a research and development (R&D) project announced by Ninja Theory in October 2019 as a way to study, bring awareness to, and make progress regarding mental illness and distress. As of its announcement, The Insight Project was still in its infancy, as Ninja Theory wanted to have an "open and transparent approach" in regards to its development process.

Details are still scarce, but Ninja Theory has partnered with psychiatrist Prof. Paul Fletcher from University of Cambridge. Fletcher's discussions with Ninja Theory co-founder Tameem Antoniades resulted in the foundation of the project.
Obsidian Entertainment (Irvine, California, US)
Obsidian Entertainment was founded in 2003 after the demise of Black Isle Studios, and was formed by veterans that worked on landmark role-playing games such as Fallout, Icewind Dale and Planescape: Torment. Since then, the studio worked as a mercenary for other companies and despite struggles, has persisted through the years to grow a sizable fanbase for their games' nuanced stories and sharp humor. Obsidian joined Xbox Games Studios in 2018.

Obsidian's best known work is 2010's Fallout: New Vegas. Other notable projects include their Pillars of Eternity saga set in an original fantasy setting constructed by Obsidian, and The Outer Worlds, a satirical sci-fi RPG serving as a spiritual successor to the Fallout series.
Current Projects:
Grounded (Early Access; Xbox One, Xbox Series X|S & PC):
Announced during X019 in November 2019, Grounded is a little survival game inspired by movies such A Bug's Life and Honey, I Shrunk the Kids. The game is directed by Adam Brennecke, who previously worked on Obsidian titles such as Pillars of Eternity and Dungeon Siege III.

The game can be played in either third- or first-person perspective, and is set in the 1980s, with the narrative following on a group of kids trying to find out how they got shrunk; players can play through the game either alone or through co-op. The game will even have an accessibility option to control the level of scariness of spiders, for people with arachnophobia.

While no full release date has been announced so far, the game was released in early access in July 2020, which features about 20% of the main story mode.
Avowed (TBA; Xbox Series X|S & PC):
Avowed was announced at Microsoft's Xbox Games Showcase in August 2020. Obsidian's next big RPG is set in Eora, the world introduced in 2015's Pillars of Eternity, and will be presented from a first-person perspective as opposed to the isometric view used for its predecessors. Since its announcements, people have been comparing it to Bethesda's The Elder Scrolls series, though Phil Spencer stated that the two will be "very different" from one another.

A recent report by Windows Central's Corden shared some details regarding the title, which he compared to a fantasy version of Obsidian's other prominent first-person RPG, The Outer Worlds. According to Corden's sources, the title will feature multiple playstyles based on classes, and a two-handed combat system which will allow players to dual-wield weapons and even two magic spells at the same time, including weapons and spells that debuted in the Pillars games.

Corden noted that Avowed's combat system will be more loadout-based than something like Bethesda's franchise. Environmental interactivity will also play a bigger part, and destructible environments may be a thing, though Corden was unsure whether Avowed will be an open world game or hub-based. The footage shared were apparently in a pre-alpha state.

Avowed is slated to be released on both the Xbox Series X|S and PC.
The Outer Worlds 2 (TBA; Xbox Series X|S & PC):
The Outer Worlds was one of 2019's best games, and two years later, Microsoft officially announced its sequel The Outer Worlds 2 at E3 2021, with a cheeky reveal that pokes fun at its very nature. It is to be directed by Brandon Adler, who previously worked on Pillars of Eternity II: Deadfire's expansion packs.

Little is known about TOW2, but Windows Central's Corden mentioned that he's seen early footage of the game, and later said that as of 2021, 70 people are working on the sequel excluding contractors, while Avowed is being worked on by at least 100 people. Obsidian designer Josh Sawyer also tweeted in August 2021 that he played TOW2 in addition to Avowed and another title on which he's working on.

The Outer Worlds 2 is slated to be released on both the Xbox Series X|S and PC.
Other Projects:
The aforementioned tweet by Josh Sawyer all but confirmed that there is a forth project at Obsidian; supposedly it's dubbed Project Missouri, but I couldn't find a source for that so take it with a big grain of salt. Sawyer was the director of Fallout: New Vegas, Pillars of Eternity and Pillars of Eternity II: Deadfire.

In April 2021, Obsidian's senior narrative designer Carrie Patel mentioned during a GDC Q&A that she was directed an unannounced project at the studio. Patel's credits include Pillars of Eternity, Pillars of Eternity II: Deadfire and The Outer Worlds. There was a speculation her project is the recently-announced The Outer Worlds 2, but I couldn't find any verification that Adler shares director seat with her, so it looks like her project is a fifth, separate game.
Playground Games (Leamington Spa, England, UK)
Established in 2010, Playground Games kinda came out of nowhere to become a lynchpin in Microsoft's game catalogue. Since 2012, the studio has steadily grown to become the premier racing game developer in the world, with each new title eclipsing its predecessor. The exploding success of Playground eventually led to their acquisition by Microsoft in 2018.

Playground Games are known as one half of the Forza franchise, developing the open-world Forza Horizon sub-series. They have also been given the reins of the Fable IP.
Current Projects:
Forza Horizon 5 (2021; Xbox One, Xbox Series X|S & PC):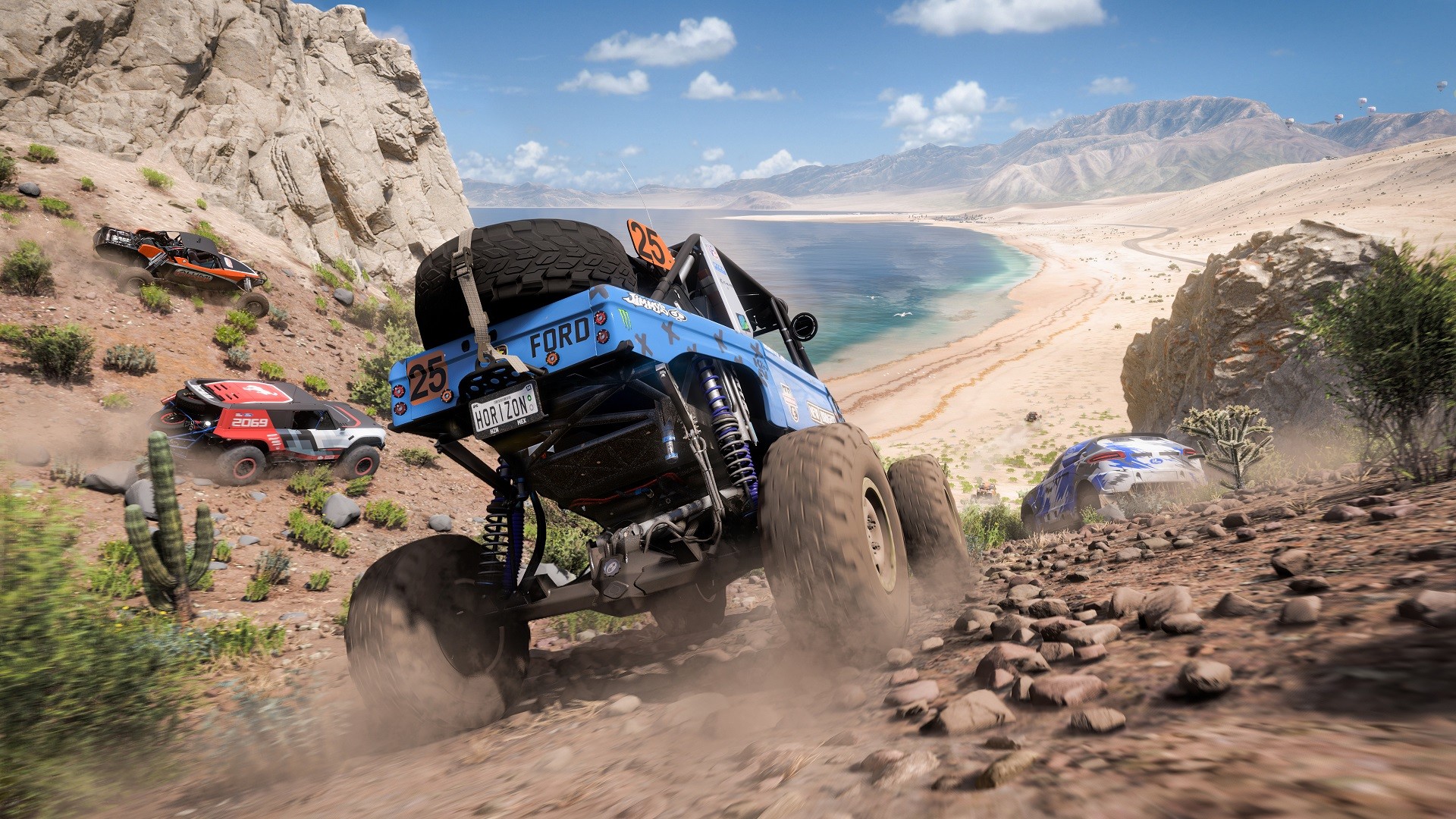 After several months of rumors, Forza Horizon 5 was announced at Microsoft's E3 2021 presentation. With development time extended to three years, Forza Horizon 5 aims to be the largest and most diverse title in the series yet. Among its features, Horizon 5 promises a deep campaign mode and spectacular weather effects in its open world, this time based on Mexico.

According to Playground Games, Mexico was chosen as the game's setting because of its variety of biomes and rich culture, from its historical landmarks and vibrant settlements to the gorgeous art and enchanting music. To portray Mexico authentically, the studio has partnered with Mexican artists, musicians and actors, as well as sending a team to gather over 400 hours of sky and light data across the country.

On October 18th, Playground Games announced that Forza Horizon 5 has gone gold. It is set to be released on November 9th, for the Xbox One, Xbox Series X|S and PC.
Fable (TBA; Xbox Series X|S & PC):
By October 2019, Playground Games was hiring for an action role-playing game set in an open world environment. At the Xbox Games Showcase of July 2020, Playground finally unveiled their next project: a reboot of the Fable series, originally developed by the now-defunct Lionhead Studios. According to the studio, the new Fable will mark a "new beginning" for the franchise, which was left dormant after the cancellation of the co-op title Fable Legends in 2016.

A few details have been brought up regarding the reboot, including potentially running on Playground and Turn 10's ForzaTech engine. In December 2020, Anna Megill, known for her work on Remedy's 2019 game Control, confirmed she will be the reboot's head writer. In July 2021, Spencer mentioned that Fable will retain its predecessors' light-hearted aspects, and will be "a little more British" than other role-playing games in the works.

Fable is slated to be released on the Xbox Series X|S and PC.
Rare (Twycross, England, UK)
As a game developer, Rare's legacy spans over more than three decades since its birth in 1985, making it one of Microsoft's oldest studios. Once a massive asset to Nintendo, Rare was acquired by Microsoft in 2002 alongside many of its properties. And even as the years passed and Rare lost some of its allure, the studio remains a legendary name in the industry whose games shaped various platforms and genres.

Before its acquisition by Microsoft, Rare was responsible for several IPs including Banjo-Kazooie, Killer Instinct, Battletoads, Perfect Dark and Conker. Since becoming part of Xbox, Rare has developed new properties such as Viva Pinata, Kameo, and most recently Sea of Thieves.
Current Projects:
Everwild (TBA; Xbox Series X|S & PC):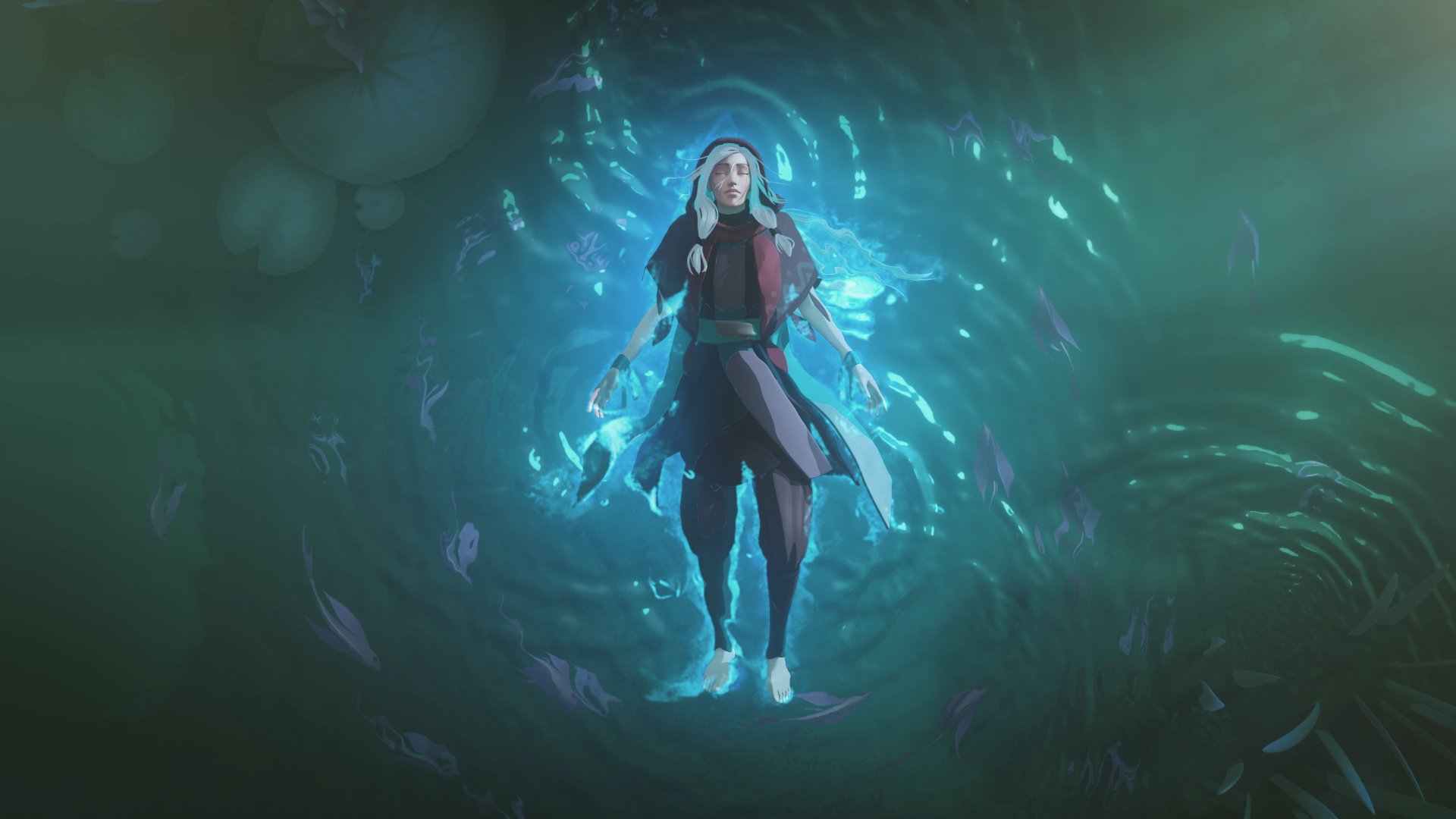 Everwild was announced at Microsoft's X019 event in November 2019, the second new IP from Rare following 2018's Sea of Thieves. At the time of the game's announcement, Rare described the game as being set in a "natural and magical world" for players to tackle in new ways. According to Rare producer Louise O'Connor's Linkedin profile, the game has been in production since at least June 2017, with pre-production ending in February 2019.

A trademark for the game from May 2020 hinted that the game might adapt a game-as-a-service format. After a later showing of the game in July of the same year, Rare said the team was still "playing around" with gameplay ideas for the title, but promised to share more information about Everwild and further mentioned that the game will build upon Sea of Thieves' ability to give players a world where they can lose themselves in and create stories together.

A report by VGC from October 2020 revealed that the project's lead Simon Woodroffe resigned from the studio under unknown circumstances, who was prior to that creative director over the entirety of Rare. In June 2021, VentureBeats' Grubb reported that development on Everwild rebooted following Woodroffe's departure, resulting in the game being MIA at Microsoft's E3 showcase and potentially slipping from a 2023 release window to 2024. This was backed up and expanded upon by VGC's Andy Robinson, who reported that Woodroffe's resignation led to a "complete overhaul" of the development, changes to the leadership, and the game getting "restarted from scratch".

According to Robinson's sources, production is now led by Gregg Mayles, a long-time veteran of the studio responsible for works such as Banjo-Kazooie and Viva Pinata; this was confirmed by Rare itself. Very recently, Xbox Game Studios' Booty responded to those reports, claiming they were "a little extreme" in their description.

Everwild is planned to be released for the Xbox One, Xbox Series X|S and PC. With how far away this appears to be, it's likely the Xbox One version will get cancelled.
Other Projects: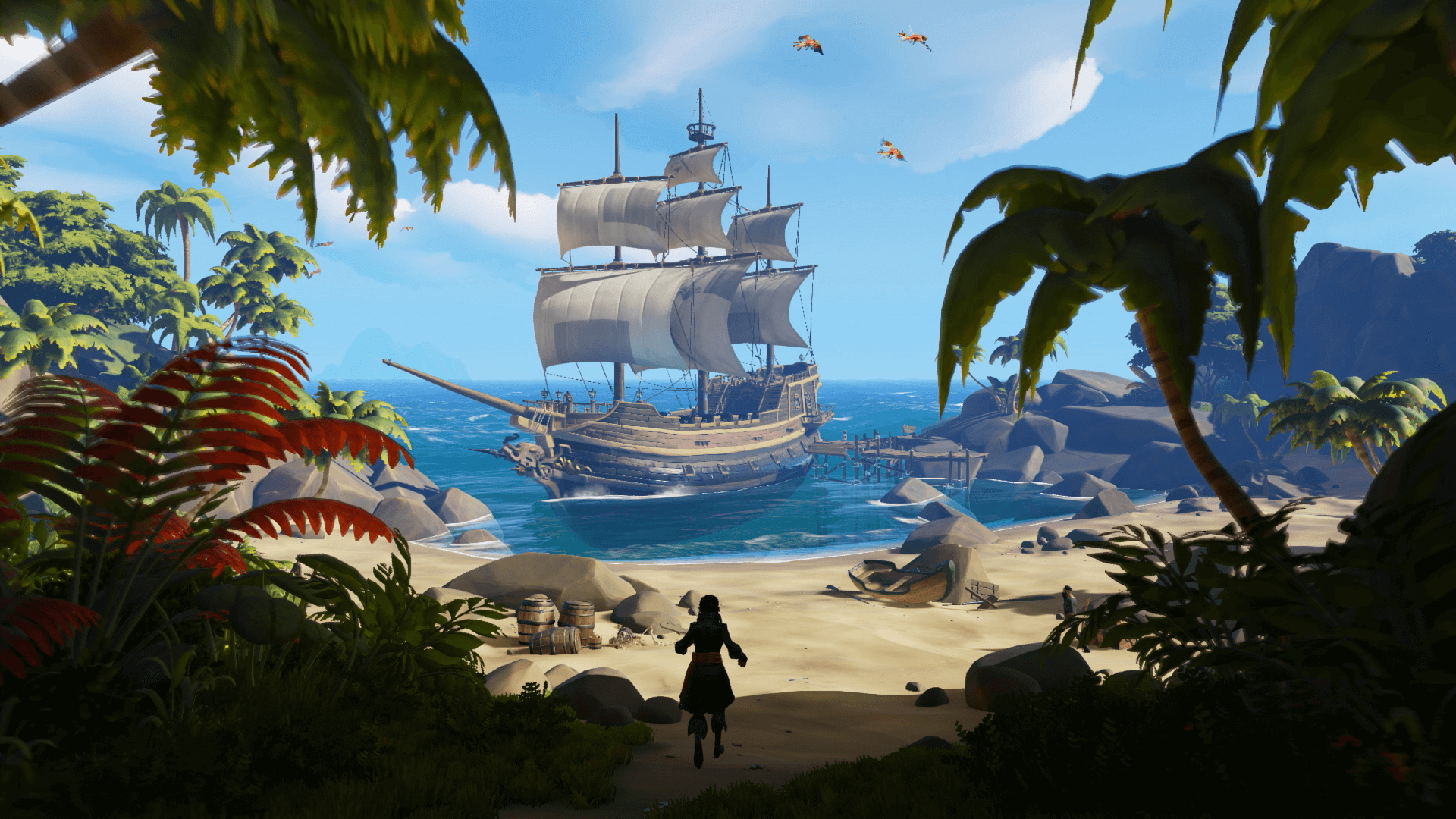 Aside from Everwild, Rare is still hard at work with maintaining their massive open world pirate game, Sea of Thieves. Sea of Thieves originally released in 2018 for the Xbox One and PC to a mixed reception but strong sales; Rare gradually improved the game since its original release, turning it over into becoming one of Microsoft's current tentpole titles across the Xbox ecosystem.

In 2021 alone, Sea of Thieves witnessed a record number of 4.8 million players in a single month throughout June thanks to the Pirates of the Caribbean-inspired expansion A Pirate's Life, and had a collaboration with Gearbox and 2K Games' Borderlands franchise. And only a month ago, Season 4 of the game launched.

But that's not all, it seems. An interview with Rare's O'Connor as well as other leads conducted by GamesIndustry showed the developer's interest in pursuing new IPs and concepts over their legacy titles, while citing the 2020 Dlala Studios-led Battletoads revival as an "interesting experiment" where Rare lent one of its notable properties to an external team, though the studio stressed such collaborations require the "right opportunity".
Turn 10 Studios (Redmond, Washington, US)
Turn 10 was founded by Microsoft in 2001, rising to fill in the platform holder's need for a strong racing game franchise. To this day, Turn 10 remains a critically-acclaimed and commercially successful developer.

Turn 10 are the creators of the Forza franchise, and one half of the current status quo, primarily working on the Forza Motorsport mother-series.
Current Projects:
Forza Motorsport (TBA; Xbox Series X|S & PC):
After releasing the well-received Forza Motorsport 7 in 2017, Turn 10 has gone silent on the new installment until the title – simply called Forza Motorsport – was announced at the Xbox Games Showcase of summer 2020.

According to the press release, the title was still in early development at the time of its announcement, and is meant to serve as a "reimagining" for the Motorsport sub-series, featuring a dynamic world with "intensely detailed" track surfaces, all running on the latest iteration of ForzaTech which will also support ray-tracing.

In April 2021, Turn 10 began inviting players to playtest the upcoming release through the Forza Feedback Panel.

Forza Motorsport is set to release on the Xbox Series X|S and PC.
Undead Labs (Seattle, Washington, US)
The aptly-named Undead Labs has only one objective: to create exciting zombie-focused survival games. Founded in 2009, Undead Labs formed a strong partnership with Microsoft who showed interest in the studio's offerings, before joining Xbox Game Studios in 2018.

Undead Labs is best known for the State of Decay series, which saw its first release in 2013.
Current Projects:
State of Decay 3 (TBA; Xbox Series X|S & PC):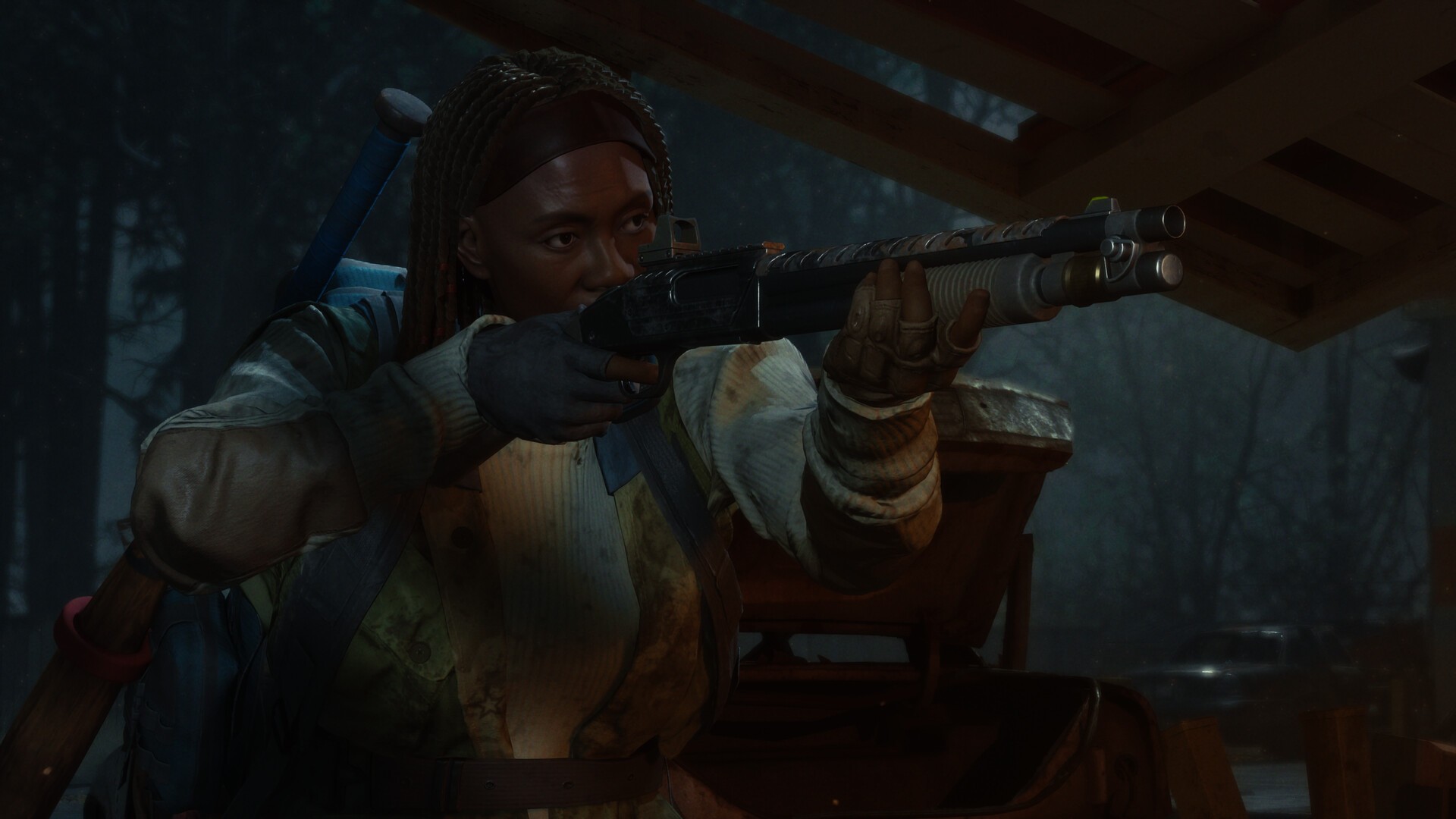 State of Decay 3 was one of the many new games announced during Xbox's summer 2020 showcase, and marks Undead Labs' first project as a full-fledged first-party developer.

Little is known about the game, though it looks like this will be another title powered by Unreal Engine 5. In a recent interview with former Undead Labs head Jeff Strain, the departed producer said the studio was on "its way to achieving its ultimate vision" for the series the third entry, presumably referring to Class4, a would-be sequel to the original 2013 State of Decay that was meant to be an ambitious MMO title that implemented the combat and survival mechanics of its predecessors.

State of Play 3 is set to release on the Xbox Series X|S and PC.
World's Edge (Redmond, Washington, US)
Age of Empires is one of Microsoft's central pillars when it comes to their PC-first interests, but for years the series lacked a dedicated team and consistent releases after the closure of original developer Ensemble Studios. This changed in 2019, when Microsoft founded World's Edge, a team to oversee and manage the franchise from now on whose goal is to collaborate with the best real-time strategy developers around.
Current Projects:
Age of Empires IV (2021; PC; Co-Developed with Relic Entertainment):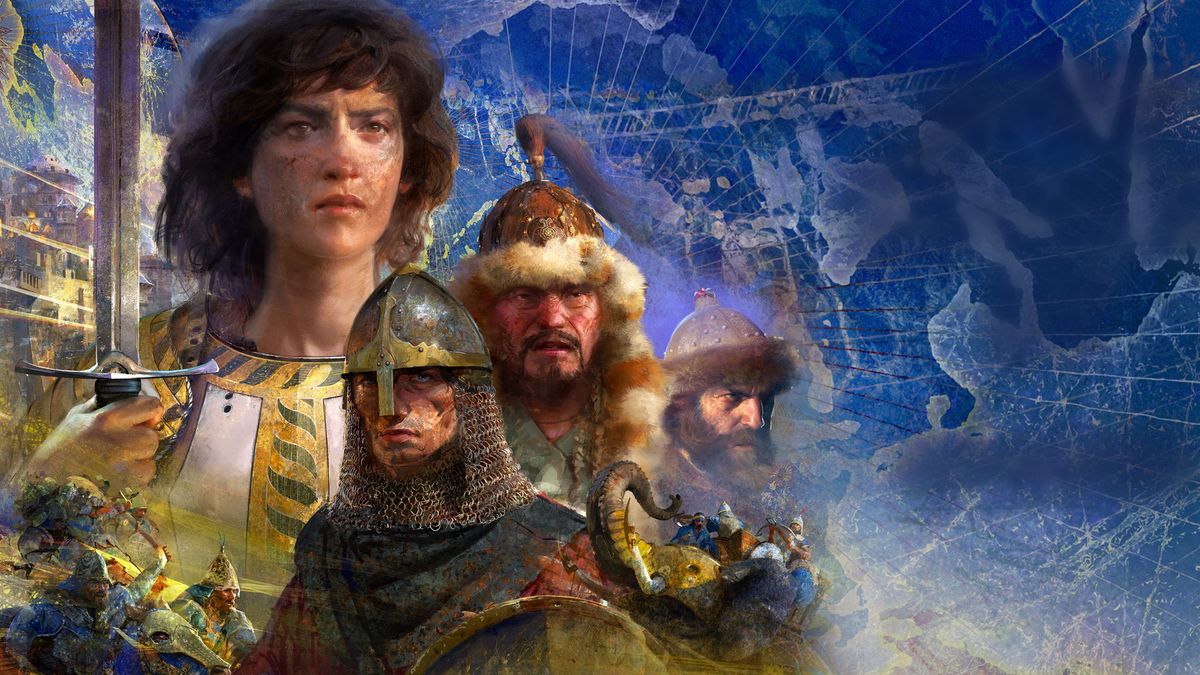 Age of Empires IV is the long, long-awaited sequel to 2005's Age of Empires III and the first mainline installment in over fifteen years; it was announced in 2017. The title is being primarily developed by Sega's Relic Entertainment, best known for its Company of Heroes and Warhammer 40,000: Dawn of War games.

By late 2019, Microsoft was sharing more information about the game and presenting gameplay footage, with a medieval setting, as well as officially establishing World's Edge as its own entity to manage and oversee Age of Empires IV and future releases.

Age of Empires IV releases… today: October 28th (this rundown was supposed to come out a bit earlier). Reviews are already out, and they paint a very bright picture. The game is available on PC.
Internal Teams – Bethesda Softworks
Bethesda Softworks houses some of the biggest names in first-person shooters and RPG video games, as well as games dipping in stealth, survival-horror, immersive sim and all other sorts of games with emphasis on single-player epics and captivating worlds, though the publisher is also no stranger to multiplayer titles, and has also released MMOs. In 2021, Bethesda officially joined Xbox Game Studios in an industry-shaking acquisition.
Alpha Dog Games (Halifax, Canada)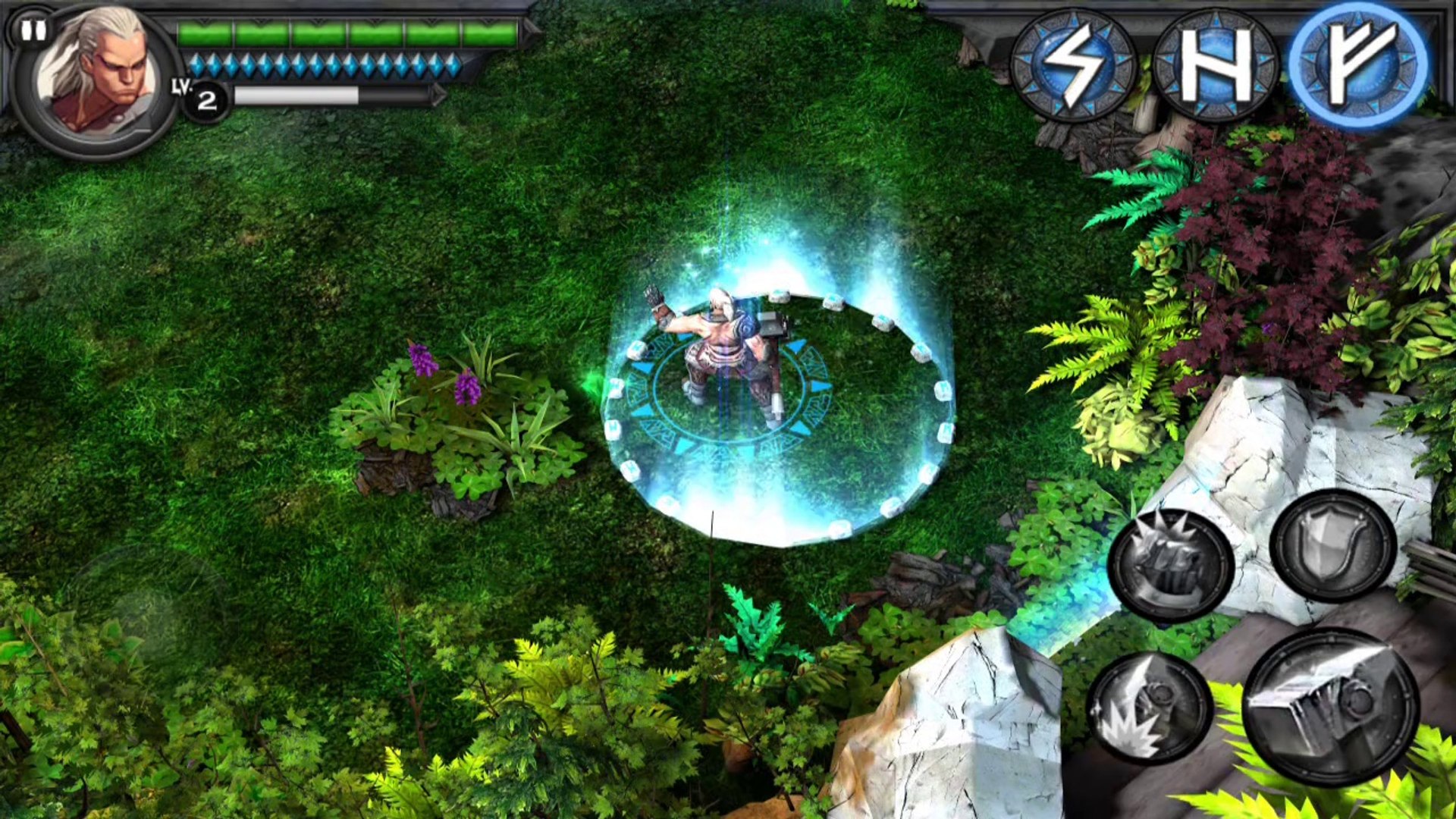 A small team from Canada, Alpha Dog Games was founded in 2012 and works primarily as a mobile game developer. It was acquired by ZeniMax in 2019.

The studio is best known for their debut game, Wraithborne.
Current Projects:
Alpha Dog Games was acquired by Bethesda in 2019 to bring its franchises to mobile devices, and its very first project under the new ownership was Mighty Doom, a mobile Doom game that soft-launched in April 2021 on iOS and Android devices; its latest update was on October 7th.

No new projects have been announced by the team since then, but with Bethesda's plans for Alpha Dog, it's more than likely their next title will bring another Bethesda franchise to mobile devices.
Arkane Studios (Lyon, France)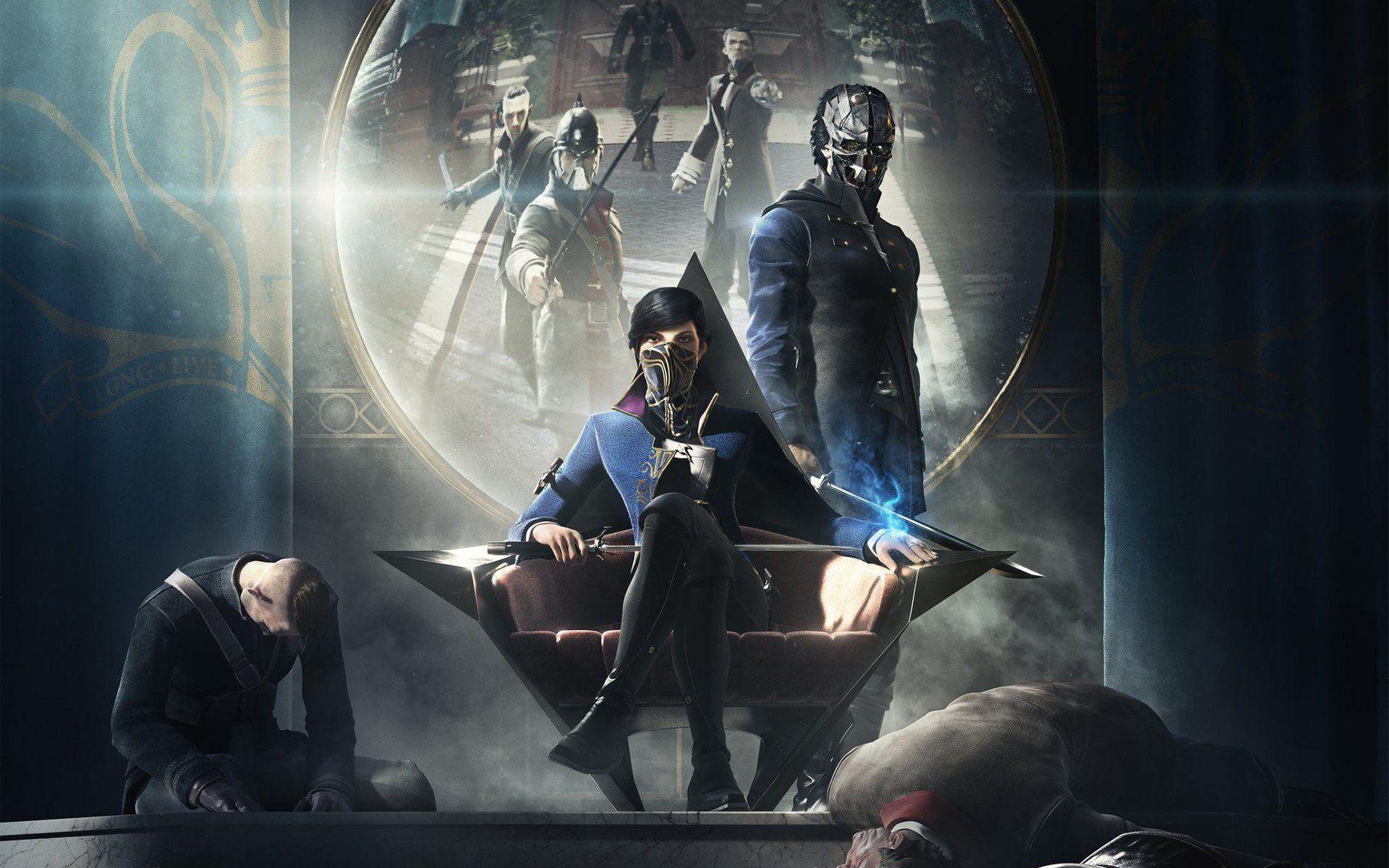 Perhaps the most prolific member of the exclusive immersive sim developer club, Arkane Studios continues to uphold its design principals to this day. The French studio was founded in 1999 and eventually acquired by ZeniMax in 2010; since 2006, it also has a second studio in Texas. While Arkane's games don't tend to be huge sellers, most of them have been critically acclaimed over the years and are often considered to be among the best games of their respective years.

Arkane is best known for the Dishonored series, which released three titles between 2012 and 2017. They are also known for their debut game Arx Fatalis (2002) and 2017's Prey. Most recently, they released Deathloop (2021) for the PC and PlayStation 5.
Current Projects:
Redfall (2022; Xbox Series X|S & PC):
Up to Microsoft's E3 2021 showcase, Arkane was reported to work on a vampire-focused game referred to as "Project Omen". The game was fully unveiled at E3 2021, helmed by Arkane Austin (2017's Prey); development seemingly started in August 2017 following the release of Prey: Mooncrash.

Taking place in the titular island city, Redfall allows for co-op gameplay up to four players as they survive through a siege laid out by a legion of vampires who cut off the island off the rest of the world. Arkane Austin said Redfall "blends single and multiplayer options seamlessly" and allows players to brave its horror either in group or by themselves. The game will also feature different loadouts for players to try out.

In September 2021, some screenshots and footage of an in-progress work were leaked to the public.

Redfall is directed by Harvey Smith and Ricardo Bare, both worked on Ion Storm's Deus Ex series and Thief: Deadly Shadows, as well as on Arkane's Dishonored games. The game is slated for a 2022 release on Xbox Series X|S and PC.
Other Projects: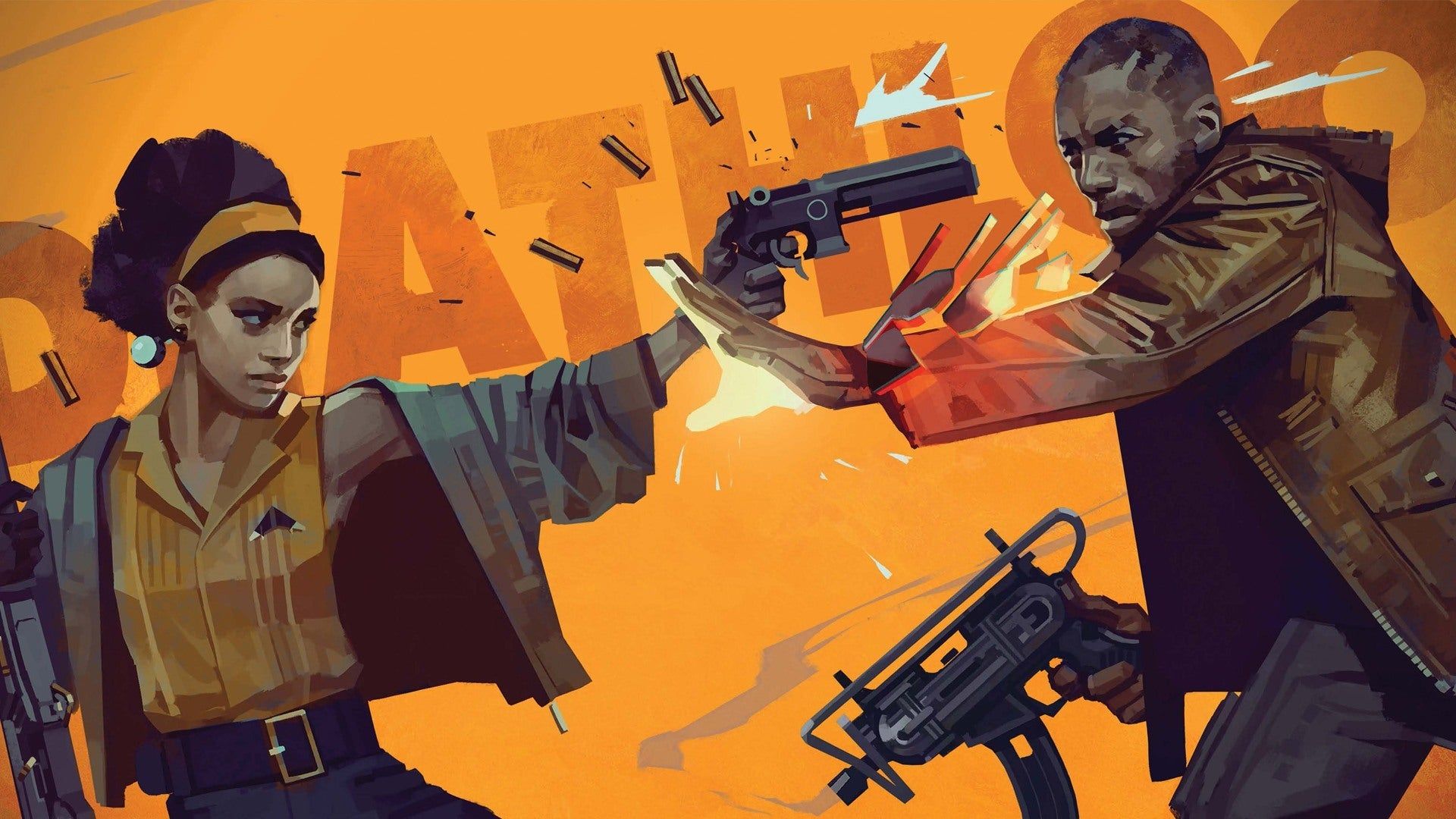 While Arkane Austin is busy with Redfall, Arkane Lyon has just released its hotly-anticipated Deathloop to critical acclaim. Notably, Deathloop was one of two games secured as timed console exclusives by Sony prior to the Bethesda buyout, and as such, has only been released on PlayStation 5 and PC.

Currently, it's unknown if Arkane Lyon has any plans for expansion packs like they did for Dishonored and Prey. As Deathloop's exclusivity contract only extends for a year, it's inevitable information about its Xbox Series X|S port will be disclosed after September 2022.
Bethesda Game Studios (Rockville, Maryland, US)
The crown jewel of Bethesda's gaming operations, Bethesda Game Studios originally began its life as part of its mother company before spinning-off into a separate developer in 2001. Considered one of the most influential game developers in the world, Bethesda is heavily acclaimed for its massive, highly ambitious and immersive role-playing games with high focus on open-ended gameplay and player freedom.

Bethesda is best known for The Elder Scrolls franchise of fantasy-based RPGs. Since 2004 the studio also owns the Fallout IP, and has since developed 2007's Fallout 3, 2015's Fallout 4 and 2018's Fallout 76.
Current Projects:
The Elder Scrolls V: Skyrim – Anniversary Edition (2021; Xbox Series X|S & PlayStation 5):
What, are you surprised?

In the ten years since it launched, Skyrim has graced PCs, the Xbox 360 and One, PlayStation 3 and 4, and Nintendo Switch. It received a Special Edition remaster in 2016 with improved visuals and all expansion packs included. And now, celebrating a decade of Bethesda's best-known and most successful title, the studio announced a second remaster for ninth-generation hardware.

Oh yeah, and apparently you can fish and own your own aquariums.

The Elder Scrolls V: Skyrim – Anniversary Edition releases November 11th, 2021 – exactly ten years since the original launch. Available platforms are Xbox Series X|S and PlayStation 5.
Starfield (2022; Xbox Series X|S & PC):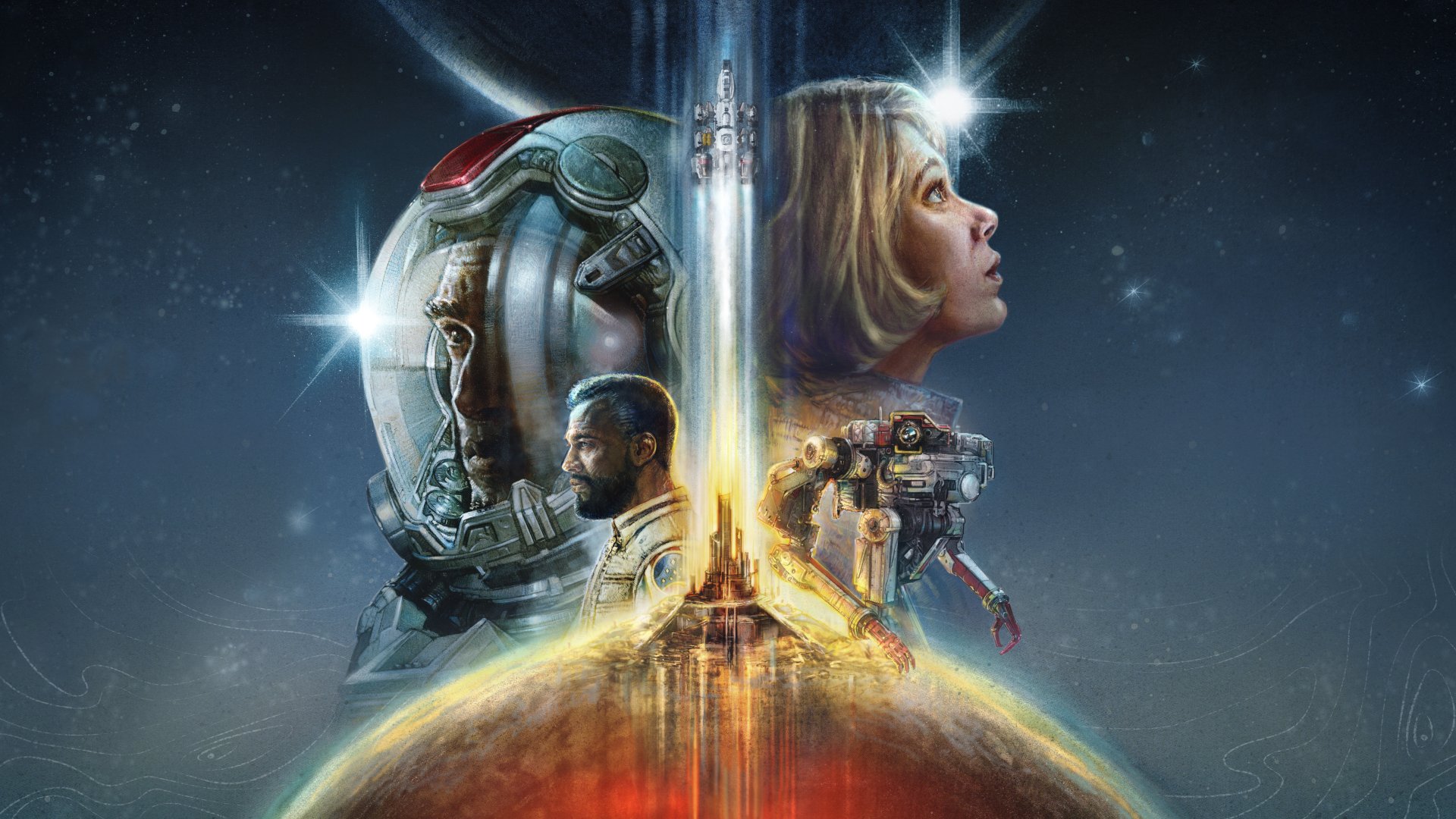 Starfield is, without a doubt, the biggest title underway at Microsoft right now. Initially announced at Bethesda's E3 2018 conference prior to its buyout, Starfield is set to become the third major RPG franchise under the developer's belt following The Elder Scrolls and Fallout.

After a few years of relative silence, some WIP leaks and Bethesda's acquisition by Xbox, Starfield was reintroduced at Microsoft's E3 2021 presentation. According to the studio, Starfield will make use of the next iteration of its increasingly infamous Creation Engine, while studio creative head Todd Howard described it as "Skyrim in space".

Starfield is the culmination of years during which Bethesda attempted to create an expansive space-faring epic, drawing inspiration from cancelled projects like The 10th Planet. After trademarking the title in 2013, Starfield began development in 2015 following Fallout 4's release, and by 2018 the game was in a playable state.

As for the setting itself, Starfield is set in the 2330s, two decades after a brutal Colony War between the United Colonies and Freestar Collective, and will feature alien races. Regarding gameplay, Bethesda promises its bread and butter: a robust character customization, a rich open world to explore with hours of content, immersive player freedom and the usual first/third-person perspective. A recent video released delved more into the setting with previously unseen concept art.

As with many previous Bethesda titles, Starfield is directed by Todd Howard.

Starfield is set to release on November 11, 2022, for the Xbox Series X|S and PC.
The Elder Scrolls VI (TBA; Xbox Platforms & PC):
The next installment in The Elder Scrolls franchise was officially announced alongside Starfield at E3 2018… And that's about it. At the time of TESVI's announcement, Bethesda merely said that it's planned to release after Starfield. And just like Starfield, the game will make use of the Creation Engine 2.
In June 2021, Todd Howard described The Elder Scrolls VI as "still being in a design [phase]".
Other Projects: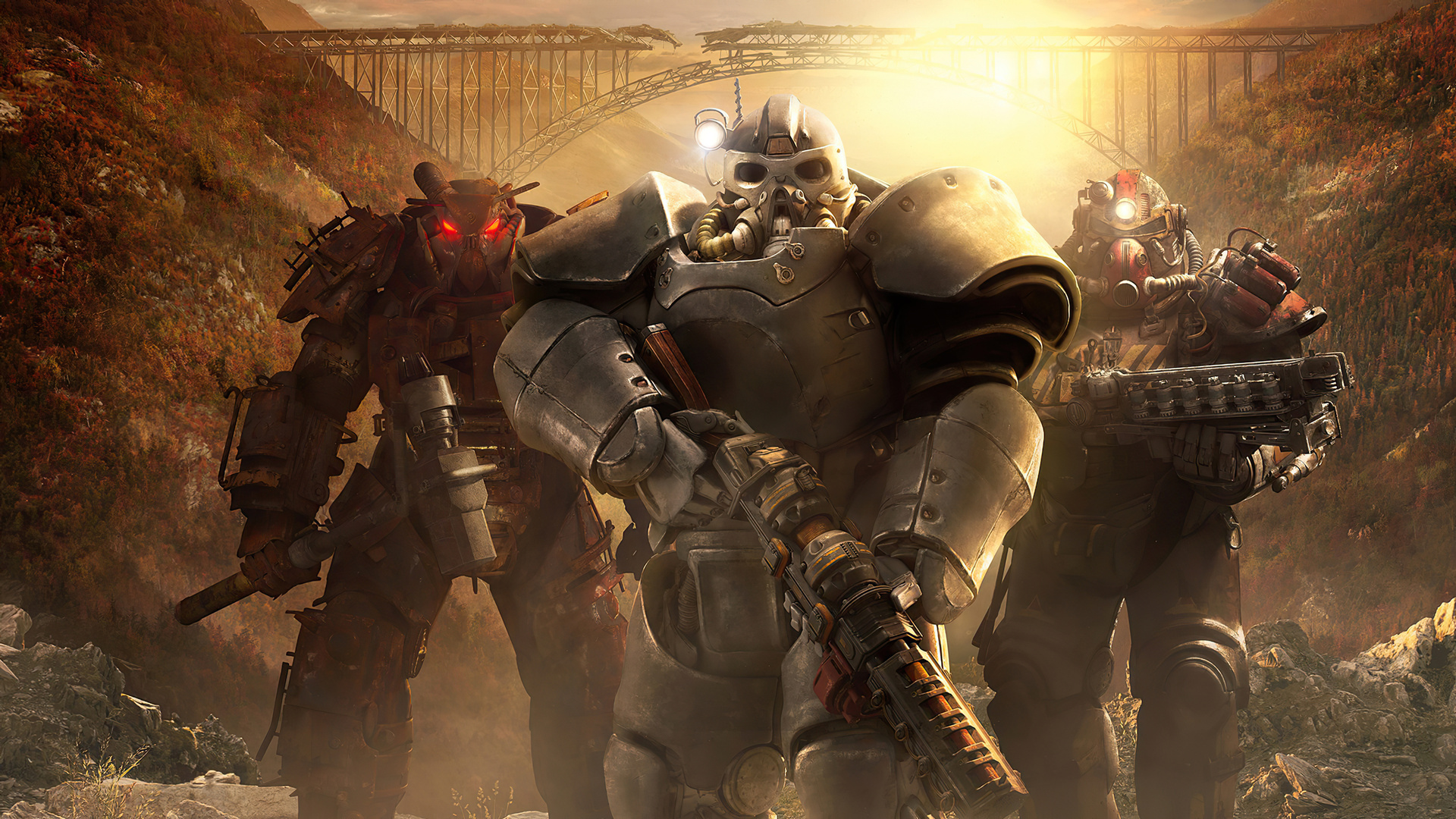 Aside from the aforementioned projects, Bethesda also continues to maintain, support and improve Fallout 76, whose original launch was met with mixed-to-negative reactions. Over the past three years, BGS has been working to drastically turn around conversation regarding the game, with April 2020's Wastelanders expansion seen as a notable improvement. In March 2021, Bethesda revealed the game's roadmap for the remainder of the year, covering Seasons 4 through 7.
id Software (Richardson, Texas, US)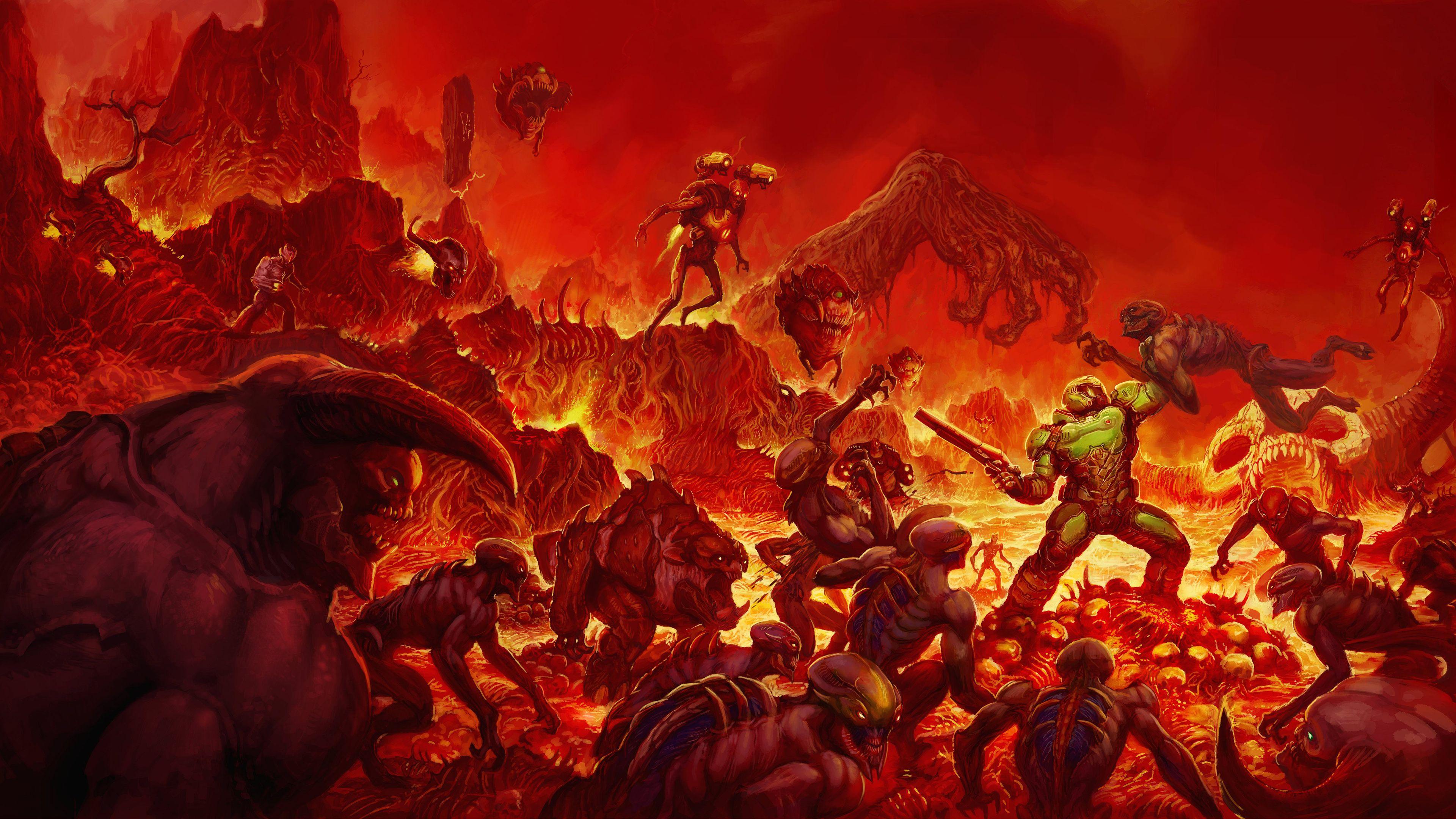 Few studios can match the importance id Software holds in major technological leaps within the medium. From pushing forward 3D graphics to creating and refining the first-person shooter genre, the Texan studio has been an inseparable part of gaming history since its foundation in 1991. In 2009, id Software was acquired by ZeniMax. Their games as well as some of those made by their sister-studios are powered by the studio's in-house engine, id Tech.

As the biggest contributor to the FPS genre in its early days, id Software is best known for creating Wolfenstein (currently managed by MachineGames), Doom and Quake. They also created the Rage series.
Current Projects:
id Software is coming hot off the heels of 2020's excellent Doom Eternal, having finished and released the second expansion for the game, The Ancient Gods: Part 2, back in March.

As the developer is still supporting Eternal (including the addition of a new Horde mode), id Software is currently one of the few major Xbox teams without an announced title or concrete idea as to what they're working on, a podcast involving Phil Spencer from June 2021 had the Xbox executive mentioning that he already saw the studio's roadmap for the next three years and that it looked "fun".

Back in March 2020, just before Doom Eternal launched, creative director Hugo Martin said that he and the studio already have "ideas" for the future of Doom, though he noted it was "hard to say" when will the studio move onto their next project.
MachineGames (Uppsala, Sweden)
Founded in 2009, MachineGames initially struggled to find suitors for their pitches. Seeing potential in the young team, Bethesda offered the newly-formed Swedish studio an opportunity to work on one of their existing properties. With blessing from both Bethesda and IP creator id Software, MachineGames started work on their first game and the studio was acquired by ZeniMax in 2010.

MachineGames is best known for reviving the Wolfenstein franchise in the 2010s, and so far has developed two mainline and three spin-off titles for the series.
Current Projects:
Indiana Jones (TBA; Platforms Unknown):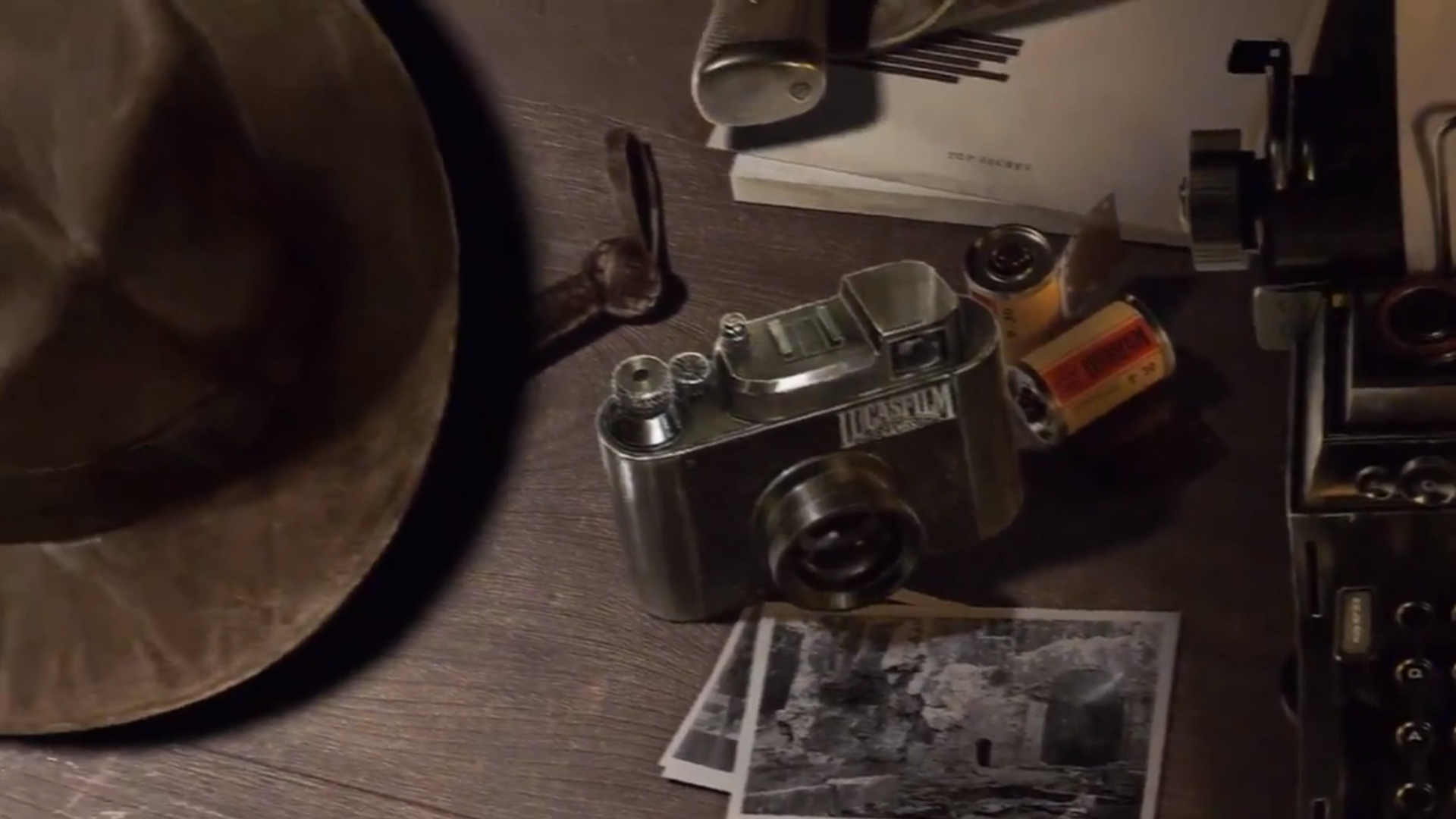 A surprise announcement in January 2021 was that MachineGames will be working on an Indiana Jones game. The new game adaptation will tell an original story set during the height of the titular character's career, but Bethesda warned that "it'll be some time before we have more to reveal". Todd Howard will serve as an executive producer.

According to Bethesda's Howard, the idea for an Indiana Jones game by Bethesda was first pitched in 2009 to George Lucas. Howard added that MachineGames are doing a "phenomenal job" with the title, and called them a "good fit" for the production.
Wolfenstein III (TBA; Platforms Unknown):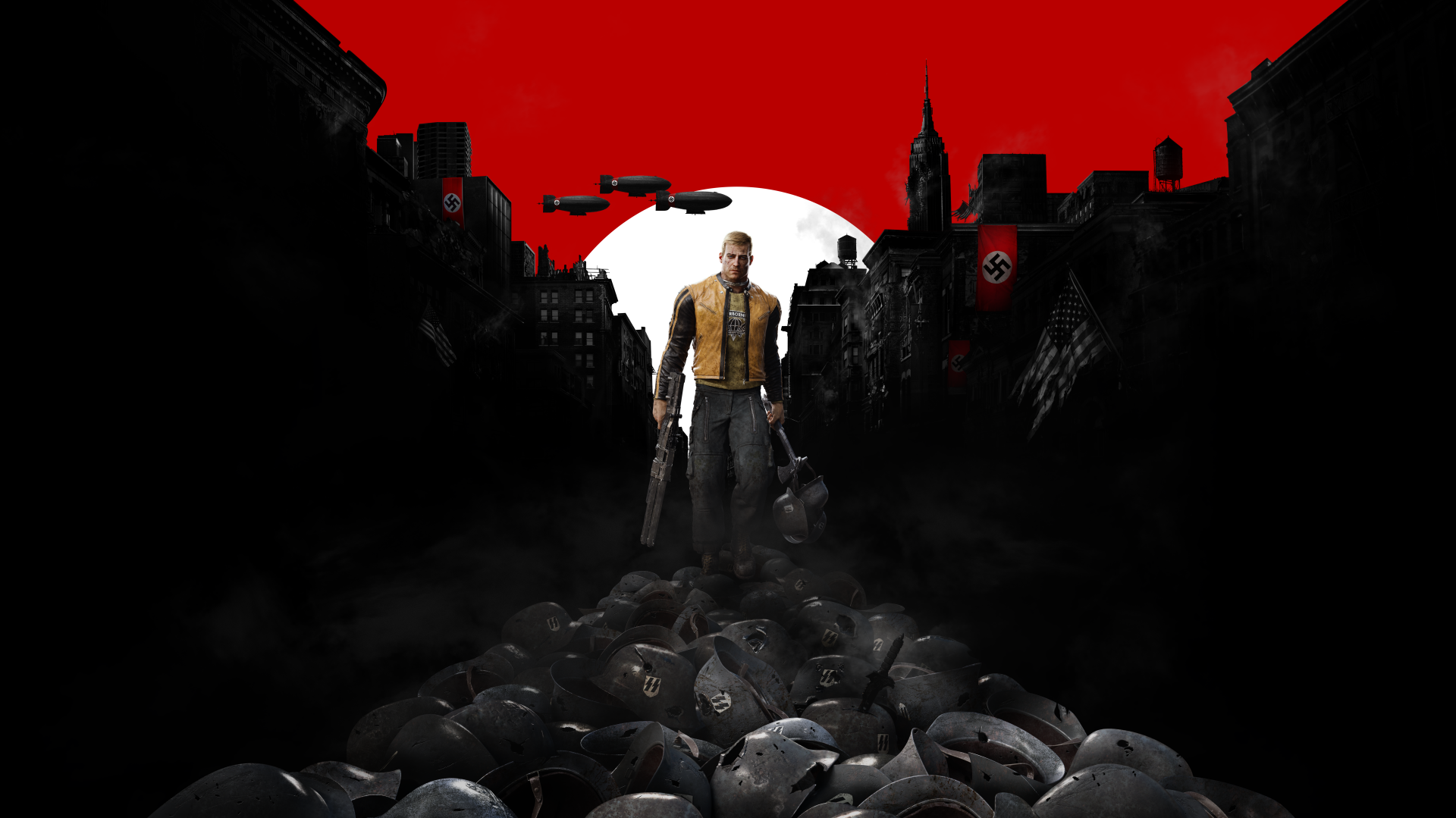 While the latest entry in MachineGames' Wolfenstein revival, Youngblood (co-developed with Arkane), wasn't a major success, it seems like the Swedish studio is far from done with the series. Back in 2018, before Youngblood's release, Bethesda's Peter Hines said that the company "[is] absolutely making a Wolfenstein III" while Youngblood is considered a spin-off.
In June 2021, when asked again about MachineGames and franchises like Wolfenstein, Hines said to "wait" until Bethesda can share more about their future, though he expressed enthusiasm for the series' return. In September of the same year, people took notice of MachineGames' senior game designer Teemu Kivikangas' Linkedin profile, which mentioned an unannounced project in the works since at least December 2018, which appears to be separate from the studio's Indiana Jones project.
Roundhouse Studios (Madison, Wisconsin, US)
The messy life and demise of Human Head Studios resulted in the birth of Roundhouse Studios in 2019, with support from Bethesda. The team itself remains the same, but now has the full support of both Bethesda and Microsoft behind their backs.

Under their original identity, Roundhouse was best known for 2006's Prey. The IP was acquired by ZeniMax and Bethesda in 2009, and plans for a sequel were scrapped in favor of a "reimagining" developed by Arkane and released in 2017.
Current Projects:
As Roundhouse in its current form was only established in November 2019, whatever projects the studio is working on are likely to be far away from an announcement; at press release, Bethesda noted that Roundhouse was to begin working on "unannounced projects" immediately following their reforming under the publisher.
Tango Gameworks (Tokyo, Japan)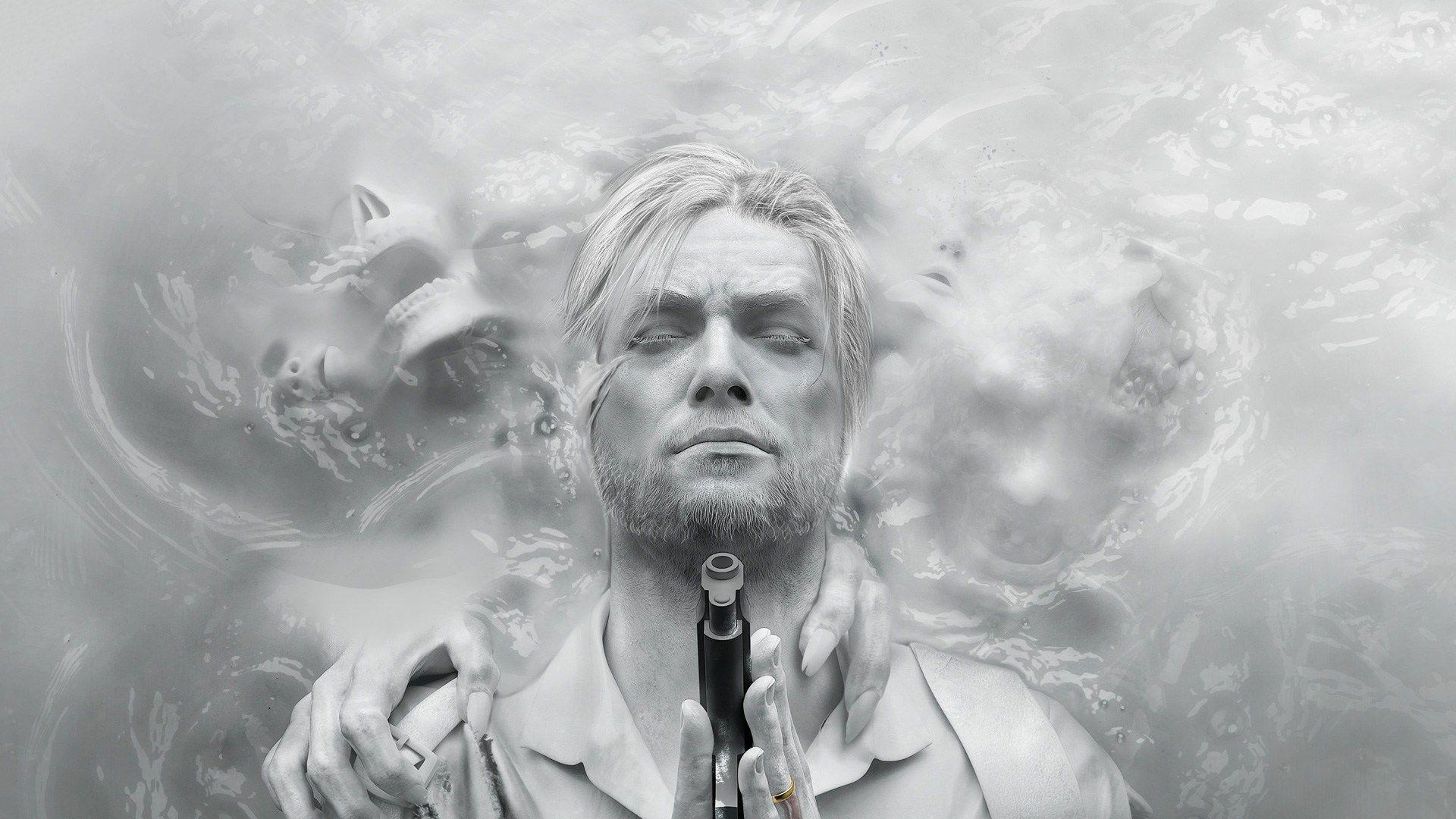 Resident Evil and Dino Crisis creator Shinji Mikami is a major figure in the survival-horror genre, and after spending several years as a freelancer following his departure from Capcom, he founded Tango Gameworks in 2010. The Japanese studio specializes in horror titles, and was acquired by Bethesda the same year it was founded to gain necessary funds.

Tango is best known for The Evil Within series, a spiritual successor to Mikami's work on Resident Evil. The first installment was directed by Mikami himself.
Current Projects:
Ghostwire: Tokyo (2022; PC & PlayStation 5):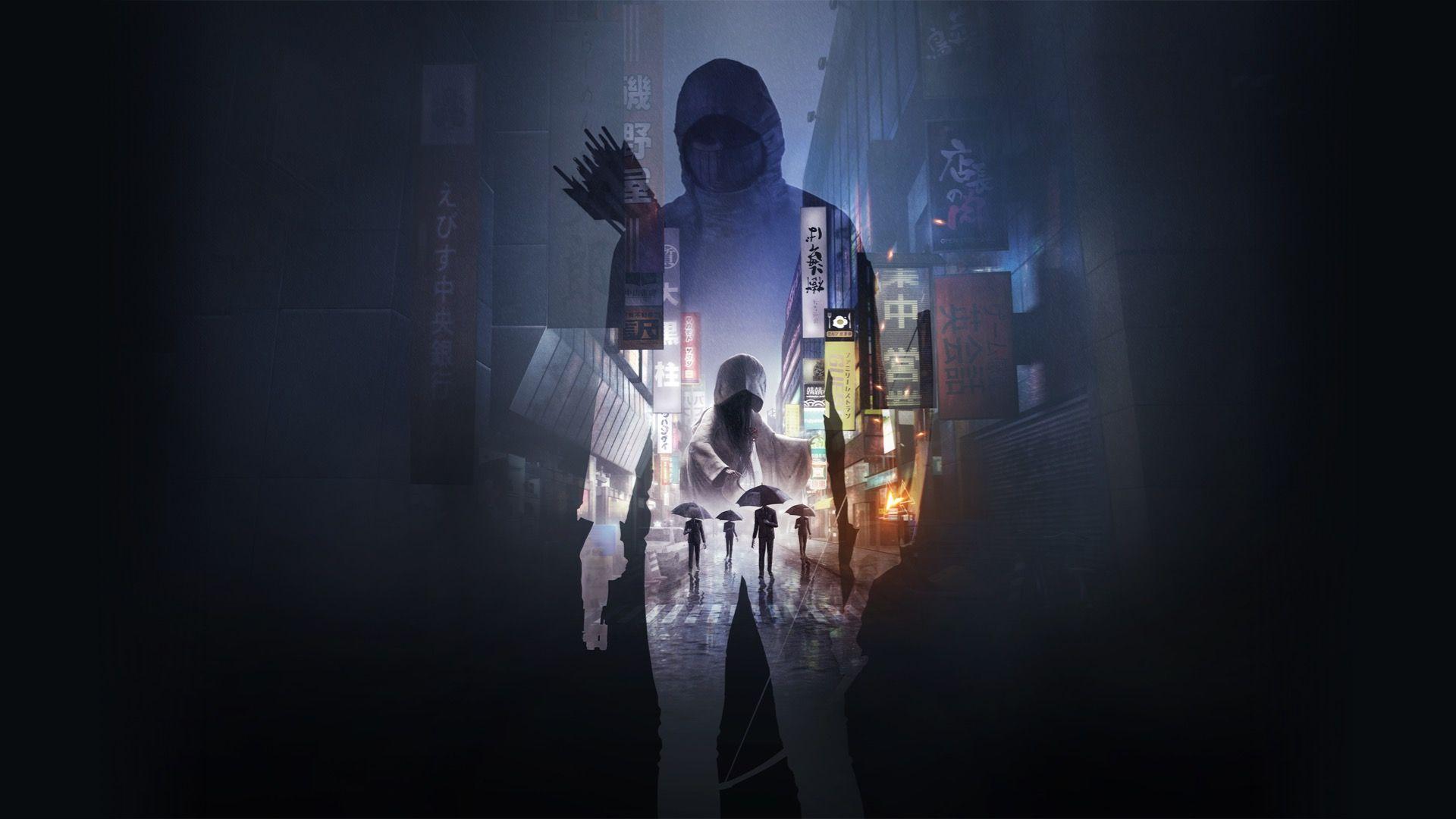 Like Arkane's Deathloop, Ghostwire: Tokyo is in a bizarre position of being a Microsoft-Bethesda title that is currently an upcoming console exclusive for the PlayStation 5. With the former released, Ghostwire is likely to be the last original Bethesda release on none-Xbox consoles, barring potential expansion packs and remasters dubbed as "legacy content".

Ghostwire will be slightly different from Tango's previous efforts. For starters, it'll be presented in first-person, unlike the third-person camera used by The Evil Within. It also seems to place more emphasis on action than on survival-horror, though the game will still retain the horror aesthetics and atmosphere Tango is known for.

As the subtitle suggests, the story itself will take place in an abandoned Tokyo besieged by ghosts called Visitors. Players will control Akito, a young man whose supernatural powers began manifesting with the vanishing of Tokyo's population, who must unravel the mysteries left by an enigmatic group of people wearing Hannya masks.

Ghostwire: Tokyo was originally directed by E3 2019 highlight Ikumi Nakamura before her departure from Tango in September 2019. Since then, the project is led by Kenji Kimura who previously worked on The Evil Within. Among the development team's notable members is combat director Shinchiro Hara, who worked on 2016's Doom. The game will make use of Unreal Engine 4.

Ghostwire: Tokyo will arrive in 2022, releasing on PC and PlayStation 5. As the game will be under exclusivity contract for a year following its launch, do not expect much in terms of news of its inevitable Xbox Series X|S version until the exclusivity contract wears off.
Other Projects:
Tango has another project in the works, helmed by The Evil Within 2 director John Johanas. In September 2021 during Tokyo Game Show, Tango's Mikami mentioned that Johanas was "in the middle of working energetically" on Tango's next title. Nothing else is known about the title, but The Evil Within 2 was released in October 2017, so it's possible development has been going since late 2017-early 2018 at the earliest.
ZeniMax Online Studios (Hunt Valley, Maryland, US)
ZeniMax Online Studios was founded in 2007 with the goal of creating a successful MMO product for its parent company.

The studio is best known for the successful The Elder Scrolls Online. They have also provided support for projects such as Fallout 76 and the Doom games.
Current Projects:

Obviously, ZeniMax continues to work on its popular The Elder Scrolls Online and recently released the Blackwood chapter in June 2021. Around the same timeframe, the game was also released on the Xbox Series X|S and PlayStation 5, while August saw the release of the first expansion within Blackwood, Walking Flame. The latest expansion within Blackwood, Deadlands, releases in November across available platforms.

In October, creative director Rich Lambert was having a talk with Windows Central regarding The Elder Scrolls Online. When asked about what's to come after Blackwood and Deadlands, he merely replied that it will be "something that's very, very different".

But the studio doesn't plan to stay "the Elder Scrolls Online guys" for long, as it launched a new satellite studio in San Diego to work on a new blockbuster IP in late 2020. The new San Diego team is made of veterans who worked at Sony, Rockstar Games, EA, DICE and Daybreak. Alongside at least one new IP, ZeniMax Online is also working on a new engine for the studio's future projects.
Xbox Game Studios Publishing
Established in 2000, Xbox Game Studios Publishing is Xbox' publishing arm for titles developed both by internal and external teams.
Announced Titles
As Dusk Falls – Interior Night (2021; Xbox One, Xbox Series X|S & PC):
Interior Night is a British studio founded in 2017, led by former Quantic Dream lead designer Caroline Marchal who worked on the French studio's Heavy Rain and Beyond: Two Souls. According to Marchal, Interior Night's mission is to bring "rich narrative games and experiences" for "people who love shows like Breaking Bad or Fargo but who do not necessarily game".

The studio's first title is As Dusk Falls, and it's published by Xbox Game Studios. The game was originally intended to be published by Sega, but the deal fell apart in 2019 with Interior Night continuing to develop their debut title. The title was officially announced in 2020 during Xbox' summer showcase.

As Dusk Falls will be an interactive adventure in the same vein of Quantic Dream's infamous works, but will also employ a beautiful graphic novel-esque aesthetic. The story follows the experiences of two families whose stories collided in the Sonoran desert in 1999, and will cover about three decades spent across individual members of the two families. Interior Night intends players to go back and forth across the story's timeline.

As Dusk Falls will be available on Xbox One, Xbox Series X|S and PC.
Contraband – Avalanche Studios (TBA; Xbox Series X|S &PC):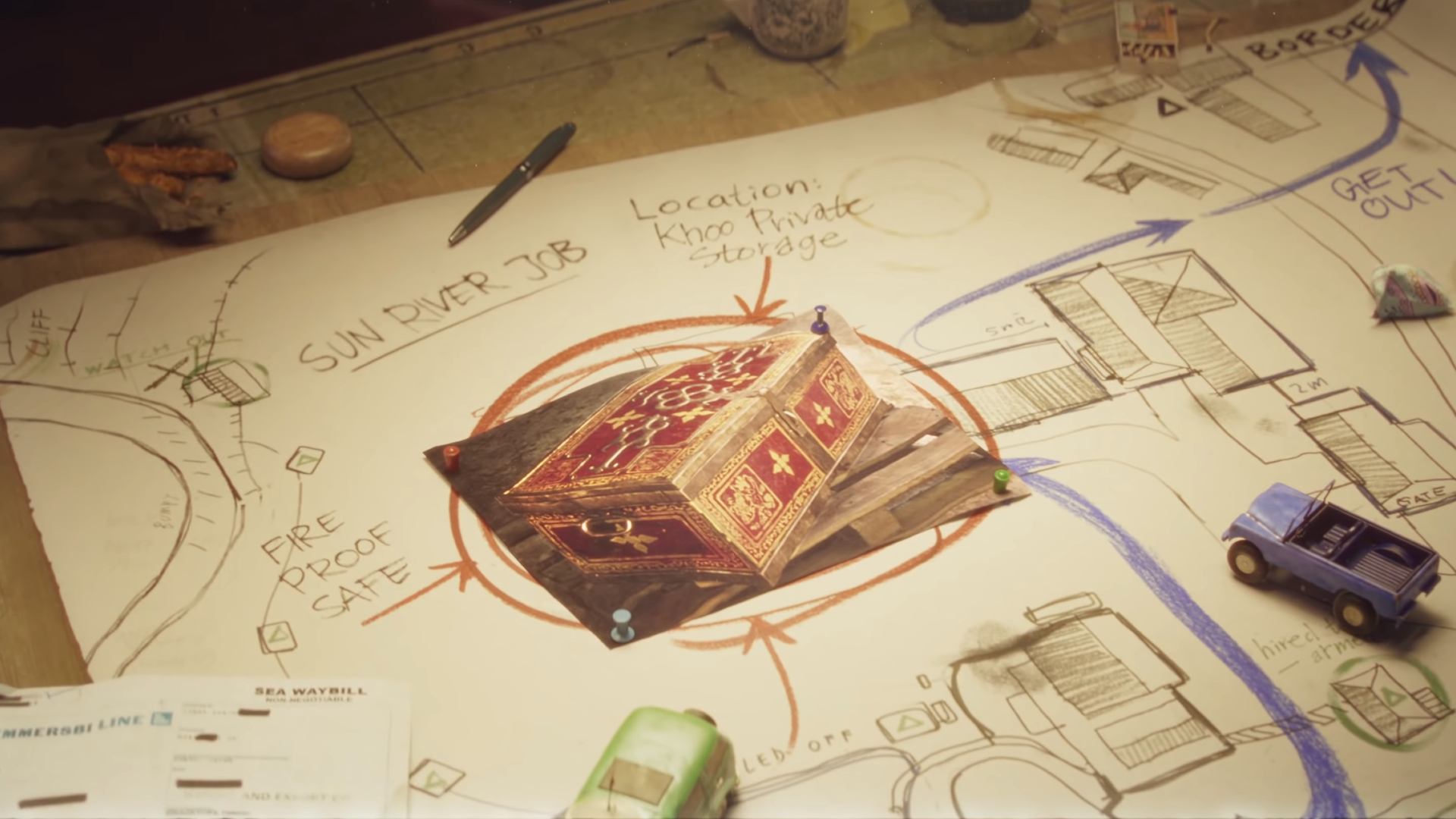 Contraband is the next game from Avalanche Studios and it's being published by Xbox Game Studios. Avalanche is best known for the insanely huge open world series Just Cause (published by Square Enix), and also collaborated with Bethesda and id Software on 2019's Rage 2. The game was officially announced at E3 2021.

As usual with Avalanche's projects, this will be an AAA open world game, but will also prominently include a co-op mode. Other details mention a 1970s setting within the fictional "smuggler's paradise" Bayan, and that the game will use the latest iteration of Avalanche's Apex engine.

Prior to its announcement, the game was leaked as "Project Typhoon". Contraband will be released on Xbox Series X|S and PC.
CrossfireX – Remedy Entertainment / Smilegate (2021; Xbox One & Xbox Series X|S):
Crossfire is one of the most-played video games in the world, and is particularly popular in China and developer Smilegate Entertainment's home country of South Korea. Wanting to broaden the franchise's reach, CrossfireX is an attempt to bring the popular free-to-play game to consoles as well as developing a richer narrative to the setting.

Perhaps the most notable part of this game is who handles its single-player campaign: Remedy Entertainment of Max Payne, Alan Wake, Quantum Break and Control fame. Using its in-house Northlight engine, Remedy's development on the single-player dates to 2016. The campaign mode will consist of several operations, two of which will be available on launch. Remedy cited Capcom's Resident Evil and Kojima Productions' Metal Gear as inspirations for the story and characters. The campaign is set against the backdrop of a global war between two factions, Black List and Global Risk.

The multiplayer portion of the game will use Unreal Engine 4.

CrossfireX will launch on the Xbox One and Xbox Series X|S. The game was originally meant to release in 2020 before getting delayed to 2021. With lack of news regarding its release as of October 2021, however, it is all but confirmed that the game was pushed further to 2022.
Rumor Section
Oh boy, where do we even start?

Xbox has a significant and vocal community of inside reporting and leaks, posted across Twitter, Reddit, ResetEra and gaming news sites such as VentureBeats, Windows Central and VGC.

And it can get messy when trying to organize said rumors and reports regarding various Xbox operations and unannounced projects. With that, this section especially will prioritize information shared and exposed by the aforementioned news sites.
"Pax Dei" (Mainframe):
Mainframe is a Finnish developer aiming to create a cloud-native MMO with, according to their site, "a vibrant world with new ways to engage and connect with our friends".

According to both VentureBeats and Windows Central, Mainframe's upcoming MMO, tentatively called "Pax Dei", is in partnership with Microsoft. The Xbox maker is reportedly very excited about the project, primarily for the possibilities and advancements it opens up due its cloud-native nature.

For one, being cloud-based means Pax Dei will supported your progress through any device. Another promising aspect is the team's exploration of game mechanics that may only be possible through the project's unique format.

VentureBeats' Grubb reported that one key element would be the potential to scale the complexity of mechanics, allowing players to focus on easier and simpler tasks while on mobile devices, before engaging in more complex missions such as raid on Xbox and PC.

One final benefit comes from the groundwork Pax Dei lays for future cloud games, and Microsoft hopes Mainframe will manage to create valuable practices and lessons for other developers who may dip in cloud technology.
Project Dragon (IO Interactive):
In April, Hitman developer IO Interactive started a third team in its new Barcelona studio to work on a new IP. The same month, Windows Central's Corden claimed to have received information that IOI's new property, codenamed Project Dragon, is worked in collaboration with Microsoft and that the game is in very early stages of development.

According to Corden, Project Dragon is an ambitious fantasy-themed RPG, seemingly with multiplayer elements. Two months later in June, Corden added in a podcast with XboxEra that IOI plans to support the game over a decade.
Project Indus (Oxide Games):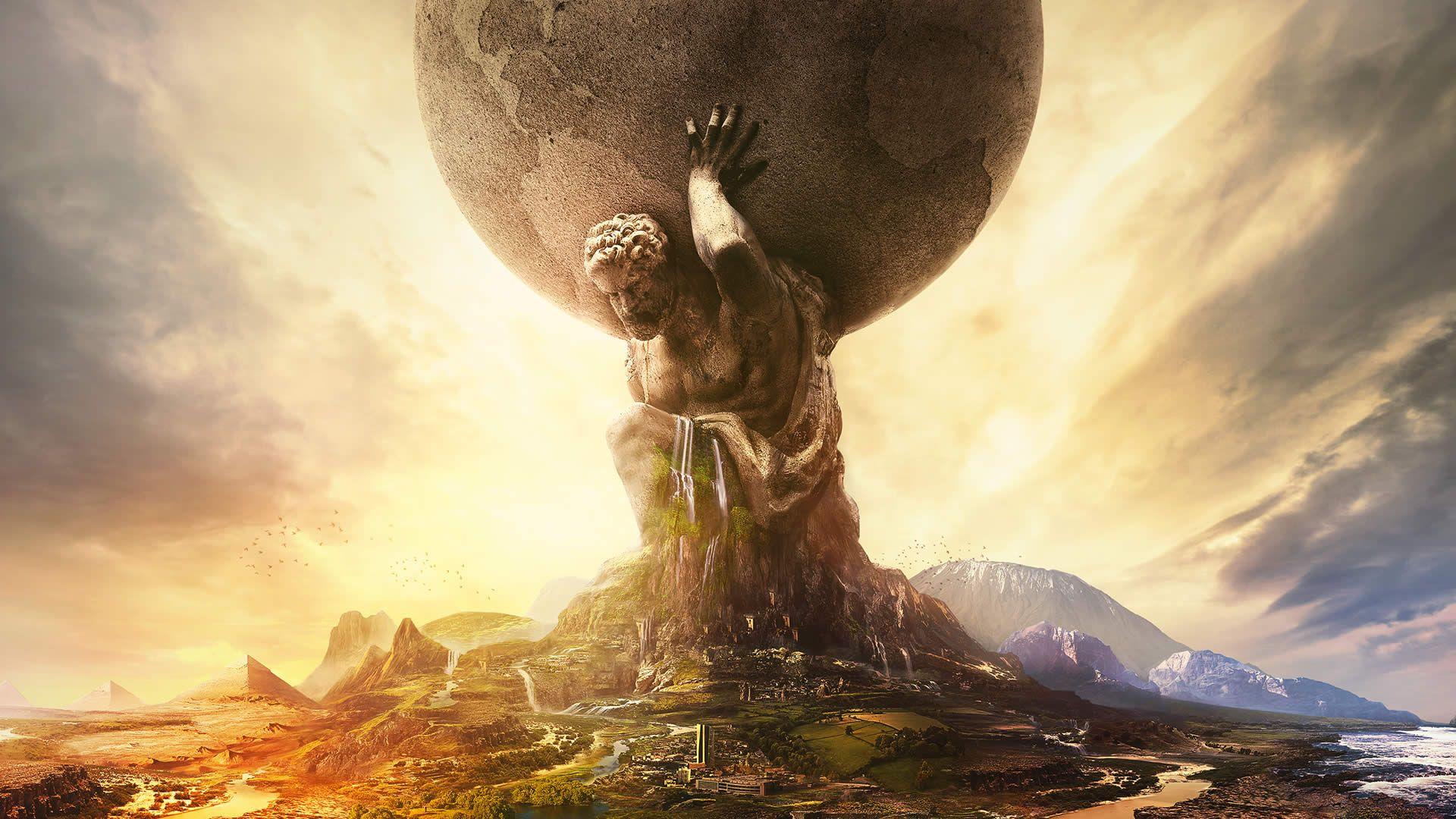 A "Project Oxide" was one of the Microsoft-published titles included in the Nvidia leak from September. Internally, the game is apparently known as Project Indus, and it's in development at Oxide Games, the studio behind 2016's Ashes of the Singularity.

A few days later, WC's Corden claimed that Project Indus will be a 4X strategy game in the same vein as 2K Games' Civilization series. Given Oxide Games' output, this isn't surprising. Corden also adds that according to his sources, Indus will target Xbox, PC and Steam.
Project Shaolin (Brass Lion Entertainment):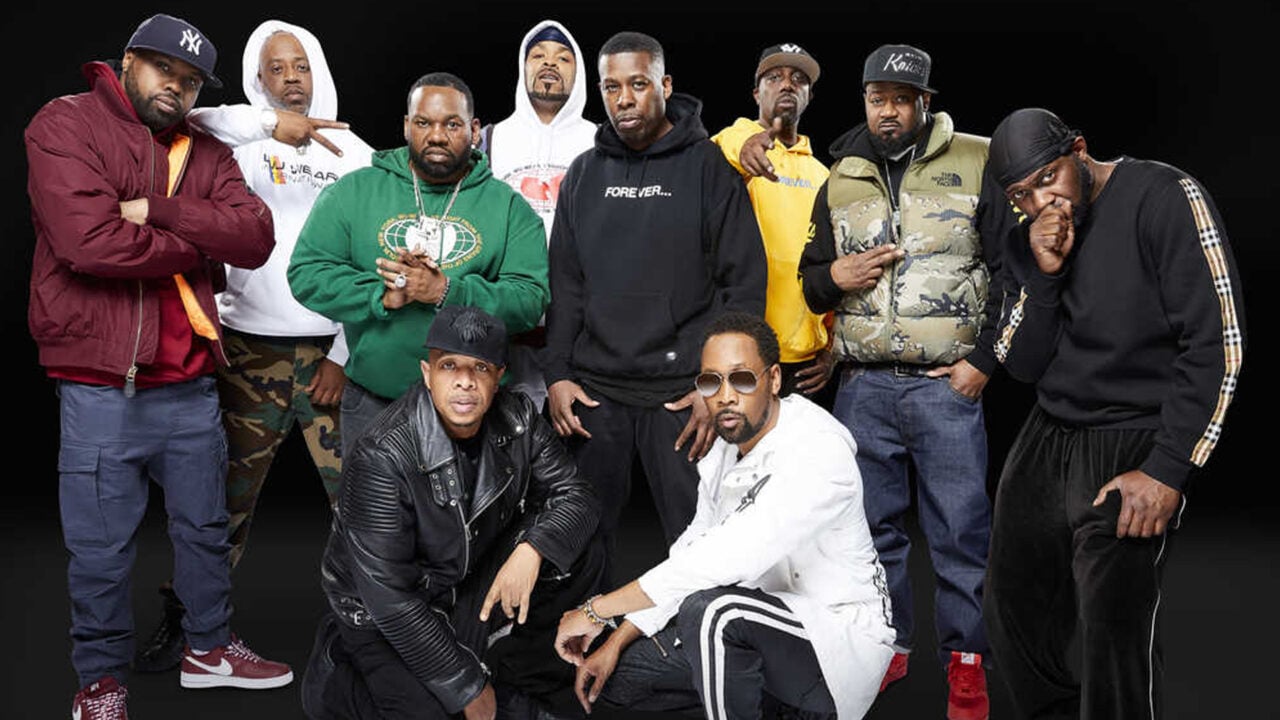 Among the most recent rumors regarding upcoming Microsoft games, is one Project Shaolin.

As mentioned by Corden and Grubb, Project Shaolin is being developed by a fairly new studio called Brass Lion Entertainment, founded in 2017. Their first project is slated to be Corner Wolves, an action RPG set in 1990s Harlem.

As for Project Shaolin, it's also an action role-playing game, presented in third-person and will be melee combat-oriented. Corden claims the campaign aims to be "couple dozen hours" long, and Brass Lion will continue to support it with "seasonal content".

The most notable aspect, however, is that the game will make use of "Wu-Tang Clan lore", and feature music created by the famous and highly influential hip-hop band.
Untitled Cloud-Based Game (Kojima Productions):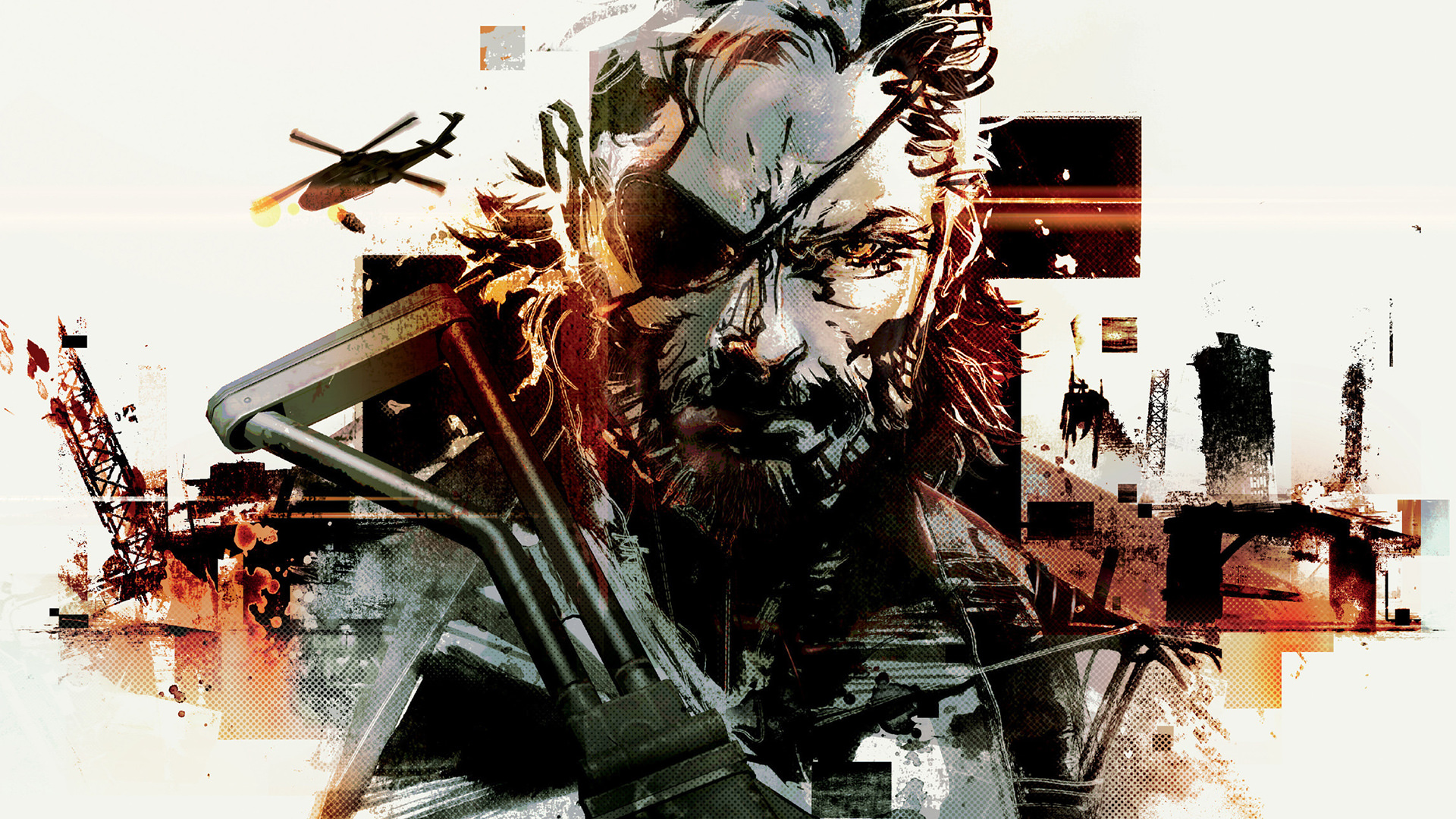 The last rumor for this article concerns what is arguably the biggest name out of the list: Hideo Kojima, creator of Metal Gear and Death Stranding.

In April 2021, VentureBeats' Grubb was one of the people to shoot down the whole Kojima-Abandoned speculation, countering with an interesting piece of information: Kojima has been in talks for a deal with Microsoft, explaining it was "a Microsoft plan to tap into Japanese talent".

Almost three months later, Grubb reported that the two parties signed a "letter of intent", with Kojima and Xbox moving on to work out their future publishing deal. The project is apparently cloud-based, and Grubb added that the intention of it is to "unlock the creativity of Kojima Productions" using Microsoft resources instead of just being a specific pitch.

In addition, the aforementioned Mainframe happens to be another key aspect of this deal, as the lessons learned from Pax Dei will be used for games like Kojima's. In his report of Mainframe and Pax Dei, Grubb mentioned that at the time of the report, Microsoft was lining up resources for Kojima's project, helped by Kim Swift.
Phew, and we're done.

While the Xbox One generation started with a decline at Microsoft's gaming division due to questionable decisions and lack of a strong game catalogue, it's clear that there is a very strong desire from Xbox Game Studios to turn the ship around. And they're definitely working hard to get back on their feet.

Microsoft's primary pillars of Halo, Gears and Forza are here to stay with new installments and long-term plans. Bethesda comes in with a multitude of legendary franchises such as The Elder Scrolls, Fallout, Doom, Wolfenstein and Dishonored. And the catalogue of IPs is growing with promising projects such as Avowed, Everwild, Contraband, as well as sequels to Fable, Perfect Dark, The Outer Worlds, State of Decay and Hellblade.

MarsipanGames primarily focuses on PlayStation-centric articles, but our main goal is to celebrate gaming as a whole, and Xbox forms a major corner in the hobby, the industry, the community and experience we all love and care about. So I hope everyone who reads the article enjoyed this.

As said at the beginning of the Xbox Games Rundown, this is the second in a three-part project to collect, organize and publish available information in a cohesive and enjoyable way. I hope you're excited for the future, for what's coming. Because we are, and we can't wait to see how this new console generation unfolds.


Wait, what's that? Grubb and Corden talked about another upcoming game called Project Belfry? Yeah uhhh, maybe next time.